The Weekly Watch
Submitted by Lookout on Sun, 10/20/2019 - 8:19am
Fertile Soils and Fertile Minds
The YouTube algorithm has delivered some interesting comments/statements by teachers on my feed. I want to share a few of those. I'm so glad my teaching career was in a smaller rural school with quite a different environment. At any rate those interviews make it obvious why we don't have a thinking, civil population. My original notion for today's column was to focus on soil fertility. This is really the time of year to address that, so when its time for spring planting the soil is already prepared. Then I started putting these two concepts together in my mind...we can use agricultural practices to make soil fertile and we can use educational techniques to create healthy fertile minds capable of independent thought. Both touch the future in profound ways.
Let's start with the challenges teachers face in some schools...
Award winning teacher Kerstin Westcott resignation speech in Green Bay School.
https://www.youtube.com/watch?v=-SRCY8FqoyQ (13 min)
Here's a similar story from a retired teacher. Lee McNulty is now retired after 27-years as a public school teacher in Paterson, New Jersey. His descriptions of the school in which he worked, a regular district public school, are chilling.
https://www.youtube.com/watch?v=PVNC_R260pA (13 min)
There are many other nightmarish stories. No wonder teachers have been striking.
Chicago teachers went on strike Thursday, marching on picket lines after failing to reach a contract deal with the nation's third-largest school district in a dispute that canceled classes for more than 300,000 students.
https://www.truthdig.com/articles/chicago-teachers-strike-say-issue-is-s...
Several teachers explain what issues they face...
https://www.youtube.com/watch?v=2qz7dysrSFw (4 min)
So how do we improve schools?
https://www.youtube.com/watch?v=uOZocYcttO4 (4 min)
We could look at how Finland developed the highest preforming educational system.
https://www.youtube.com/watch?v=nHHFGo161Os (10 min)
We could listen to outstanding educators like:
https://dianeravitch.net/
https://deborahmeier.com/
I found this "America in One Room" project quite interesting...
https://helena.org/projects/america-in-one-room
Suggesting we are capable of listening and learning from one another.
When I was in high school in Birmingham there was a conference of all the high school student government members in the entire county (at least they were all invited). There were break out sessions on the Vietnam war, feminism, sex, civil rights, and so on. This conference held at UAB, led to a year long exchange between the participants...writing workshops, a play was written and performed, church visitations, even school assembly exchanges. How can you learn to understand differences when you never encounter other people and cultures? I've often thought this exchange should be promoted in all communities.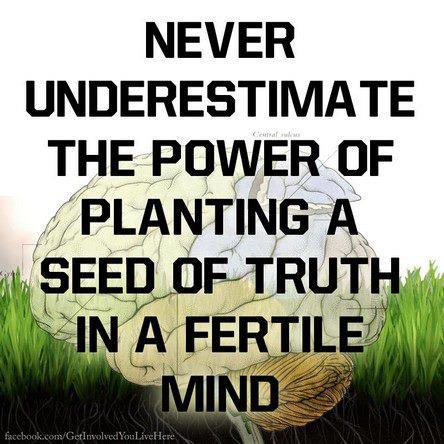 Learning is a life long process. We all listen and learn from one another, and a variety of other voices. Chris Hedges is one of my faves. He was back this week with Matt and Katy in a great interview about his career and the culture of the NYT.
https://www.youtube.com/watch?v=riXEEwhJ4N8 (he comes on at the 10 min mark or so)
(part one if you missed it last week - https://www.youtube.com/watch?v=GjMiUJuEPPE )
Chris gave this sermon last Sunday
https://www.truthdig.com/articles/the-age-of-radical-evil/
Chris Hedges talks to Marion Nestle, New York University professor of nutrition, on how food companies distort the science and research into what we eat. In her book 'Unsavory Truth: How Food Companies Skew The Science Of What We Eat,' Nestle explains that the food industry follows the formula pioneered by the tobacco industry – cast doubt on the science, fund research to provide desired results, offer gifts and consulting arrangements to buy silence or loyalty, use front groups, promote self-regulation and personal responsibility, and use the courts to challenge critics and dismantle regulations.
https://www.youtube.com/watch?v=yo3p3PpNRT8 (27 min)
Lee Camp had a great intro to his show this week calling out the US as a rogue nation.
https://www.youtube.com/watch?v=5zEDxd7KGQ4 (1st 5 min or so)
Caitlin Johnstone is also a good educator. https://caitlinjohnstone.com/
I liked her article this week...
"Russian Asset" Is A Meaningless Noise War Pigs Make With Their Face Holes
https://caitlinjohnstone.com/2019/10/19/russian-asset-is-a-meaningless-n...
Jimmy Dore is doing good work too. Trying to educate America about its political system. He had several excellent pieces this week...
He tackled the NYT hit piece on Tulsi
https://www.youtube.com/watch?v=O_iJsy-bJ-k (35 min)
He explains to Bernie how to address Biden's weaknesses.
https://www.youtube.com/watch?v=3j8SgkGpz_Q (22 min)
He examines WARren's flip flops
https://www.youtube.com/watch?v=-5KZcQ5BRuM (18 min)
https://www.youtube.com/watch?v=AEfzE6qLmS4 (22 min)
Aaron Mate' and Ben Norton had a great discussion about Syria and foreign policy this week.
https://www.youtube.com/watch?v=-UlC8OSoDgk (the entire podcast 1.2 hours)
There are also smaller bites...
US allies supported ISIS in Syria - and Washington knew it all along
https://www.youtube.com/watch?v=zs7RiJL_Zmo (9 min)
Western pundits who lobbied for Syrian rebels now admit they are jihadist extremists.
https://www.youtube.com/watch?v=Tkg4wJFpc_E (11 min)
Israel helped al Qaeda and other jihadist 'rebels' in Syria
https://www.youtube.com/watch?v=2f7YlNojevA (9 min)
Moon of Alabama always has an interesting take on foreign policy..this week looking at Syria. https://www.moonofalabama.org/
The World Socialist web site - wsws.org - is one of the few outlets supporting Julian and Chelsea.
UN official's briefing on torture of Assange boycotted by US media
https://www.wsws.org/en/articles/2019/10/18/melz-o18.html
Assange is also supported by https://consortiumnews.com/
So those are a few of the sites and sources I use for self education. I hope you'll add some of your favorites in your comments. Because like our health, we must be in charge of the information we consume. Even in a good school you must walk the path to what you want to learn.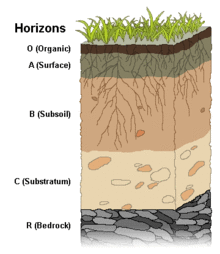 Soils...
https://www.soils4teachers.org/fertility
If you prepare your garden this time of year, it will be ready for planting in the spring with high fertility. In my established beds, I use manure from a nearby horse farm. We've dug two of our four beds of sweet potatoes. This is a perfect time to apply manure and a straw mulch cover. All winter the soil biome works on these nutrients to make them available to your spring plants.
I like this Brit's approach to creating no-dig beds. Charles demonstrates and explains two methods of clearing weeds to grow vegetables, without digging soil or removing any weeds or soil. Mulches were applied at his Homeacres garden during the past 6-12 months, and you see the results: crops taken, while soil is being cleared of weeds, some of which were vigorous perennials. https://www.youtube.com/watch?v=Mmv2zGfhG8w (6 min)
https://charlesdowding.co.uk/
Geoff Lawton has a permaculture approach to gardening and fertility. He uses more perennials which involves the mixing of species.
https://www.youtube.com/watch?v=9bZXBxtpq3E (14 min)
Here's an approach to minimize your work to build fertility...
https://www.youtube.com/watch?v=ajIB1xWx7oU (7 min)
If you don't have a garden plot you can still think about gardening with a grow tower...
How to easily build a self sustaining grow tower for only a few dollars! Grow 50-75 plants in three square feet! All organic, no fertilizing, no weeding, no hassle system that produces a lot of food in a small space, with very little work.
https://www.youtube.com/watch?v=iG6HN2bPsVU (11 min)
We are responsible for our own education. The only person who knows your interest is you. When I went to ag school in the 70's, organic ag wasn't in vogue. I went to the library and started educating myself, reading books from the 30's...Sir Albert Howard, Louis Bromfield, Edward Faukner, F. H. King, Lady Eve Balfour, Ruth Stout, Masanobu Fukuoka, and many others. These voices from the past taught me as much and really more than my course work. I took those lessons with me when I became a teacher. I learned the most from my degree when we did real things...pruned and grafted fruit trees, worked bees and gathered honey, surveyed landscapes and designed water flow, visited working farms, and so on. I want my students not just regurgitate. I put my students in teams around tables, gave each team interesting projects and had them report their findings to the other teams. I established an arboretum and each year we planted trees. We made solar ovens. Worked with other schools to measure shadows and calculate the planet's size, and measured the speed of spring by reporting on the time of the daffodil bloom from school to school. We took daily weather measurements. I had very few discipline problems...nothing like the two stories which are at the top of this piece.
I'll close by wishing you all fertile creative lives and the best of good health. Happy gardening!