The Weekly Watch
Submitted by Lookout on Sun, 06/09/2019 - 7:16am
Preservation
At my age it is a complement to be called well preserved (I guess). But we talked health and diet a couple of weeks ago. Let's talk food preservation this week. It is time to think about saving garden produce. Even if you don't have a garden, you can make use of your local farmers' market. This time of year (in the Northern hemisphere) produce is less expensive and more nutritious, and if you grow your own, you know that vegetable production can be excessive at harvest time....from feast to famine. So save during the feast and have something to avoid the famine.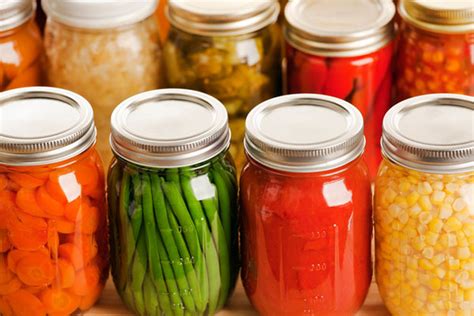 What's the best way to store produce? Well it depends on what you've got growing or in your fresh farmers market. You have to use different storage techniques for different crops.
https://www.youtube.com/watch?v=vqvWCkq8WjU (4 min)
Harvest and preservation tips
https://www.youtube.com/watch?v=5qp6wGuxXCU (9 min)
Some crops can be stored through the winter in a root cellar or cool area of your home. We often use cardboard boxes and wrap things like onions separately in newspaper.
https://www.motherearthnews.com/real-food/root-cellaring/storage-crops-z...
https://www.motherearthnews.com/organic-gardening/garden-planning/food-s...
Here's a clip from winter and what stored veggies are like...
https://www.youtube.com/watch?v=7d2GUHB2ggc (13 min)
Root cellars are pretty easy to construct. We use our cool basement, wrapping and boxing produce as a substitute root cellar.
Root cellar alternatives
https://www.theprairiehomestead.com/2015/10/root-cellar-alternatives.html
http://homestead-and-survival.com/18-root-cellar-alternatives/
If you can't dry store your veggies, I like to freeze them. It is my go to method (if there's enough room in the freezer)....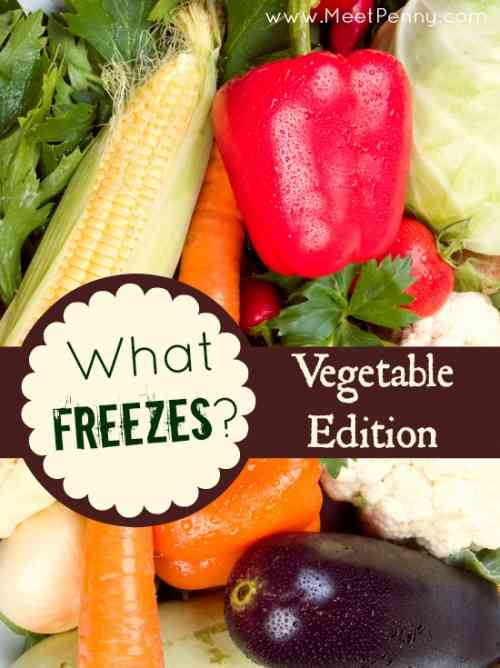 Freezing
Freezing vegetables is a fast and easy form of food preservation, and most crops, such as asparagus, broccoli, green beans, peppers, summer squash, dark leafy greens and all types of juicy berries, Part of the beauty of freezing vegetables is that you can easily do it either in small batches — thus making good use of odds and ends from your garden — or in one big batch of your homegrown harvest or peak-season, discounted crops from the farmers market.
https://www.motherearthnews.com/real-food/freezing/freezing-vegetables-z...
Here's a menu of crops and freezing techniques
https://nchfp.uga.edu/tips/summer/home_food_freezing.html
Some things don't freeze well
https://nchfp.uga.edu/how/freeze/dont_freeze_foods.html
We typically cook things we freeze rather than blanching. Saute squash, onions, and pepper and then freeze them as ready to eat packs. The same with tomato sauces. Cook them down with onion, garlic, basil, and whatever else you like and freeze the sauce ready to thaw and use in winter. I have concerns about the phthalates that can be released by plastics when they are frozen https://www.webmd.com/food-recipes/features/cookware-plastics-shoppers-g...
There are alternatives to plastic bags and boxes...
https://www.treehugger.com/green-food/how-freeze-food-without-plastic.html
https://www.attainable-sustainable.net/plastic-free-freezer-storage/
Glass is a good alternative.
I freeze seasonal fruit: berries, peach slices and grapes on a cookie sheet and put that in the freezer. Once the fruit has frozen, I transfer it to glass jars.
https://zerowastechef.com/2016/01/06/how-to-freeze-food-without-using-pl...
There are stainless steel options http://lifewithoutplastic.com/stainless-steel-airtight-watertight-food-s...
Freezer paper is also an option. Reuse those old paper juice or milk cartons and tape shut the top.
Canning
We set up an outdoor kitchen on the porch using our camp stove so we don't heat up our house while canning. It is a hot laborious job, but sure is nice to eat home canned produce...
Both water bath and pressure canners can be used...
https://www.motherearthnews.com/real-food/canning/water-bath-pressure-ca...
http://www.homesteaddreamer.com/2016/10/10/water-bath-vs-pressure-canning/
Here's a couple of general guides for times and techniques for different food items...
https://nchfp.uga.edu/how/can_home.html
http://www.simplebites.net/canning-101-the-basics/
The advantage of canning is it doesn't require constant energy. Once heated, the jars of produce will last a year and beyond. Another low energy technique is:
Fermenting and pickling
https://www.runningtothekitchen.com/how-to-ferment-vegetables/
https://nchfp.uga.edu/how/can_06/sauerkraut.html
(24 min)
Pickles...
https://nchfp.uga.edu/how/can6b_pickle.html
There are fermented pickles...
...or quick vinegar based pickling (5 min)
We like pickled okra...
https://www.epicurious.com/recipes/food/views/Pickled-Okra-108764
And pickling is a great way to use all that extra squash that won't fit in your freezer.
https://iowagirleats.com/2017/08/15/refrigerator-zucchini-pickles/
Don't forget Drying Produce...another great low energy storage method.
https://nchfp.uga.edu/how/dry.html
Easy to make driers...
https://www.youtube.com/watch?v=aofrh-bjCvQ (2 min)
I like this downdraft design (7 min)
...moist air sinks so creating a down draft improves the drying.
What about excess fruit? Consider making wines and ciders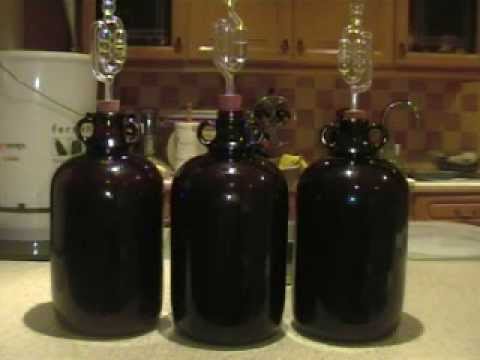 Easy wine recipe from fruit... (11.5 min)
hard cider...
https://www.youtube.com/watch?v=oheANJ9xyK0 (7.5 min)
Distilling wine to brandy...
First you have to make a still. Here's one approach...
https://www.youtube.com/watch?v=M5PuGJ0ULhI (10 min)
Then you run the wine through the still to distill the brandy...
https://www.youtube.com/watch?v=842abQRxa8M (8 min)
Your growing season determines both what you can store and how much you should store. The more you design your garden to produce throughout the year, the less food you need to preserve. However seasonal items like (soon to be harvested) blueberries here, must be stored in order to enjoy throughout the year. Other crops, we simply enjoy when they are in season, and wait with anticipation to the next harvest. Lettuce is a good example. It is too hot here to grow lettuce during the summer (although the young folks on the mountain manage to keep some going under misters and shade cloth all season). We give lettuce a break during the summer and plant a fall crop which often over winters (under row covers).
Make do or do without...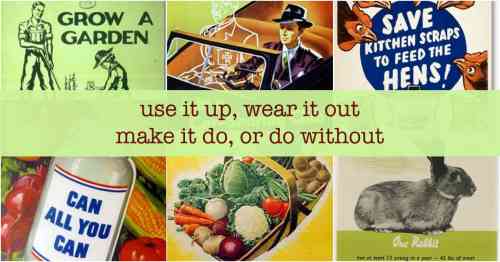 I like the way this couple in Atlanta learned to make use of their suburban backyard. You could too. https://www.growingagreenerworld.com/episode-805-redeeming-your-ground/
http://redeemyourground.com/
Making do with what we have is an important approach. When you have excess, store it. When you don't have enough, use your stores. So you might consider developing some stores of goods while you can. Just sayin', cause it is the time of year (for most of us).
Here's the preservation hall jazz band playing Summertime (still a couple of weeks away)...
Derives its name from the Preservation Hall venue located in New Orleans' French Quarter. The band is known for performing traditional New Orleans-style jazz. The musicians in the groups have varied during the years since the founding of the hall in the early 1960s. Bands of the Preservation Hall Jazz Band perform at Preservation Hall on 726 St. Peter Street in the French Quarter, and tour around the world for more than 150 days a year.
I hope you all have many more "well preserved" years. I would love to hear your favorite food storage techniques. Lots of approaches for lots of different crops. Wishing you the best of summer harvests and preservation. Go forth, produce, and preserve!