The Weekly Watch
Submitted by

Lookout

on Sun, 03/19/2017 - 6:10am
World Of Greed
Dave Alan Walker
Subliminal messages
in a world of greed
They start you young
To sow the seed

To get you to agree
to what the powers that be
want you to be

They'll even take your country
if they feel the need
will we ever be truly free
in a world of greed
With the release of T-rumps wealthcare and budget plans my primary take was... oh the greed, what blatant obvious greed. Yes, the corporation in chief, our president for profit, makes no effort to hide the privilege and arrogance of wealth. The oligarchs have gathered and are building a walled community of self serving corporate corruption. They can terrorize the people with the militarized and privatized police, or whisk you off the street into a military prison if you are considered a terrorist...you know like a water protector at Standing Rock. So the corporate coup is complete? Probably...but many people around the world are trying to stand up to this failing corporate empire.
Let's have a cartoon! In my youth Bullwinkle and Rocky were on Sunday mornings, but this interesting cartoon is called Greed (by Allimater)... might be a friend of Alligator Ed? (2 min)
https://www.youtube.com/watch?v=Ktbj-WpzgvQ
Greed isn't often discussed. Want to know why? Watch another cartoon with great text by Noam Chomsky and narration by Amy Goodman (the animation is a little odd)
The 5 Filters of the Mass Media Machine (5 min)
https://www.youtube.com/watch?v=34LGPIXvU5M
Well after the cartoons we need a feature film. Have you seen Salt of the Earth?
Salt of the Earth (1954) is an American drama film written by Michael Wilson, directed by Herbert J. Biberman, and produced by Paul Jarrico. All had been blacklisted by the Hollywood establishment due to their alleged involvement in communist politics. The film is one of the first pictures to advance the feminist social and political point of view. Its plot centers on a long and difficult strike, based on the 1951 strike against the Empire Zinc Company in Grant County, New Mexico. During the course of production in New Mexico in 1953, the trade press denounced it as a subversive plot, anti-Communist vigilantes fired rifle shots at the set, the film's leading lady Rosaura Revueltas was deported to Mexico, and from time to time a small airplane buzzed noisily overhead....The film, edited in secret, was stored for safekeeping in an anonymous wooden shack in Los Angeles. (1.5 hours)
https://www.youtube.com/watch?v=i9oY4rmDaWw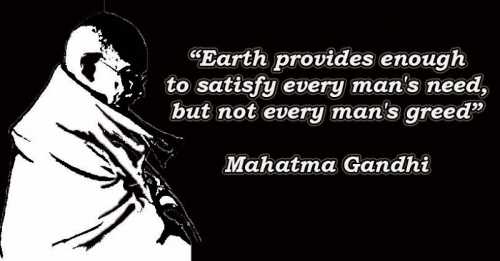 Wonder why rich folks can be so unaware and self-important? Watch some experiments in human behavior. Worth the watch (till the end, when he suggest them good rich folk will step in and help... after all his data suggest the opposite). The Science of Greed with Paul K. Piff, a social psychologist and research scientist in the Psychology Department at the University of California, Berkeley. (17 min)
https://www.youtube.com/watch?v=OtU_nXV0i4E
Antony Loewenstein, author of 'Disaster Capitalism', talks about the way corporations and governments outsource the management of mass migration, how the EU promotes xenophobia and what it means to be a journalist. A couple of years old, but spot on. (15 min)
https://www.youtube.com/watch?v=qo-XPM7jz0A
Want more? Antony Loewenstein spoke about his book "Disaster Capitalism: Making a Killing out of Catastrophe," in New York City, February 23, 2017. (1.2 hours)
https://www.youtube.com/watch?v=0tYhpTSYwws
A nice site with good graphs about inequality http://inequality.org/income-inequality/


Good analysis by Ralph Nader as he disects the budget proposal (25 min)
https://www.youtube.com/watch?v=l868Ibzu79o
The immoral budget … http://www.commondreams.org/news/2017/03/16/morally-obscene-trump-budget...
Where did this budget come from? Where else...RW think tanks
https://theintercept.com/2017/03/16/trump-the-outsider-outsources-his-bu...
President Donald Trump's 2018 budget so far reflects Steve Bannon's agenda (5 min)
https://www.youtube.com/watch?v=G0mwB1yZJpo
Speaking of Bannon, Abby Martin did an interesting expose' this week (26 min)
https://www.youtube.com/watch?v=HelSaMSy8HY
Paul Jay does a nice job discussing the political struggle between those who want to 'reign in the excesses of capitalism' and those who want to destroy the 'administrative state'. (21 min)
https://www.youtube.com/watch?v=vKSqZijIKS0
In a great article, Chris Hedges calls out the oligarchy and nature of the US today.
http://www.truthdig.com/report/item/the_dance_of_death_20170312
Lee camp discusses Hedge's article (above) – is civilization in a death spiral? (9 min)
https://www.youtube.com/watch?v=-4gx6rLHImE
Chris Hedges addresses the rise of the Trump war machine at the "After Trump and Pussy Hats" event in Vancouver, British Columbia, on March 3, 2017. (1.1 hour)
https://www.youtube.com/watch?v=xLaoJrg80JQ
Chris Hedges discusses the rise of American imperialism with Stephen Kinzer, author of "The True Flag: Theodore Roosevelt, Mark Twain, and the Birth of American Empire" (26 min)
https://www.youtube.com/watch?v=GA4KbyWZAxg
There's not even an effort to conceal they're in bed with Goldman-Sachs.
https://theintercept.com/2017/03/15/donald-trump-isnt-even-pretending-to...
ProPublica's Justin Elliott has been looking into the hundreds of officials Trump has quietly installed across the government (5.5 min)
https://www.youtube.com/watch?v=GJ5ftYashpw
DeSmogBlog's Steve Horn says federal agencies are now being staffed by advocates of clean coal, expanded fossil fuel drilling, and hunting of endangered animals (11 min)
https://www.youtube.com/watch?v=GMipt918ptw
It is the 'for profit' administration...and it sounds illegal to me. They are selling alternate energy companies short prior making major funding cuts to those very industries.
https://theintercept.com/2017/03/17/trump-adviser-is-betting-millions-of...
The presidency is profitable. A company owned by President Trump's senior adviser and son-in-law Jared Kushner will receive more than $400 million from a Chinese firm in a real estate deal that many experts are calling unusually favorable. (5 min)
https://www.youtube.com/watch?v=YOOIqIoa4tY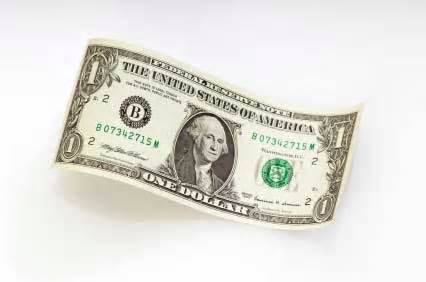 The Tax Scam
Davis Cay Johnson suggests T-rump may have leaked his own tax return to him (14 min)
https://www.youtube.com/watch?v=VkXVtyeFaAk
Stephen Colbert's comedic take on the tax returns the T-rump leaked (8 min)
https://www.youtube.com/watch?v=6PL0UZePE-M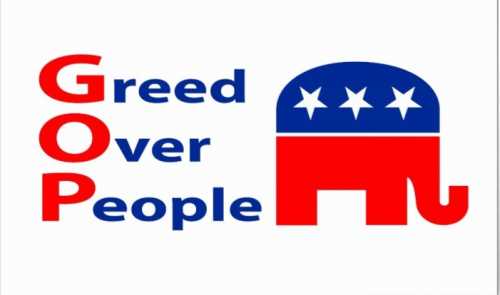 Wealthcare...not healthcare
A new study by the Tax Policy Center shows people in the top 0.1 percent would get a tax cut of about $207,000 under the plan. Politico is reporting the White House's own analysis predicts 26 million people will lose coverage under the bill over the next decade (13 min)
https://www.youtube.com/watch?v=QexaUntBHwg
Lee Fang, investigative journalist at The Intercept, talks about how the American Legislative Exchange Council (ALEC) and the for-profit medical industry is backing the plan despite opposition from health providers (11 min)
https://www.youtube.com/watch?v=1_jug_CB7Zk
Democrats failed to advocate for universal coverage, allowing Trump and the Republicans to blame rising health care costs on the Affordable Care Act (5 min)
https://www.youtube.com/watch?v=Ptz-V3MjCl8
Protests
Chase Iron Eyes updates us about the Standing Rock movement and the state of the legal case (6 min)
https://www.youtube.com/watch?v=VXjxbr2l0sU
There is no illusion that these efforts will stop the DAPL pipeline or mega-projects in the Amazon. They do, however, contribute to a long-term resistance. Solidarity can bring higher profiles, increased pressure, and additional resources to the frontline indigenous communities. http://amazonwatch.org/news/2017/0316-native-nations-rise-indigenous-sol...
Activism is on the rise in silicon valley...
https://theintercept.com/2017/03/17/outrage-over-donald-trump-is-spurrin...
Tens of thousands of people flooded central Sao Paulo on Wednesday to protest against social welfare reforms being implemented by President Michel Temer's government (30 sec)
https://www.youtube.com/watch?v=Z4Au8r_D5l4
Thousands of protesters brought traffic to a standstill in Buenos Aires on Wednesday and clashed with police over President Mauricio Macri's sanctioning of the Social Emergency Law (30 sec)
https://www.youtube.com/watch?v=J73OPPgBcL0
Prisons
A life sentence for stealing $14 and then die of cancer in prison.
https://theintercept.com/2017/03/14/shannon-hurd-got-a-life-sentence-for...
A new short film has been made about America's broken bail system—The Bail Trap: American Ransom. This 20-minute two-part series includes Breaking Down Bail, unpacking the myths and history of bail, and Tai's Story, a documentary about a young woman and the $100,000 price-tag put on her freedom.  (1 min trailer)
http://www.bravenewfilms.org/bail_trap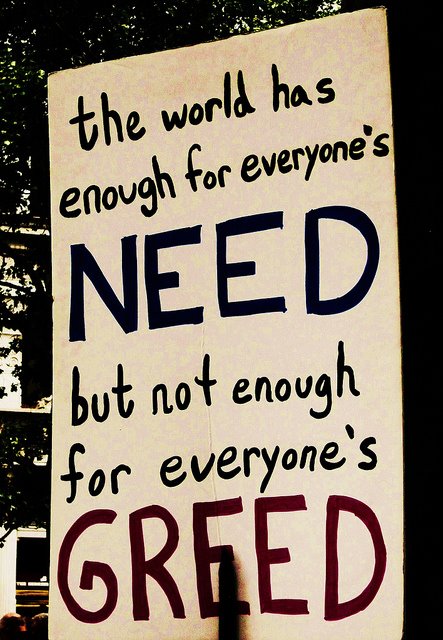 foreign affairs..
Germany's Chancellor Angela Merkel met with President Donald Trump for the first time Friday, and the encounter was extraordinarily awkward. It was the "most remarkable/bizarre press conference between two allies I've ever seen" http://www.commondreams.org/news/2017/03/17/twitter-lights-after-too-emb...
Merkel seems motivated to reaffirm NATO and existing trade deals. (4 min)
https://www.youtube.com/watch?v=5nfiIpQ0K00
The EU and Turkey are at odds. The story according to RT...
https://www.rt.com/op-edge/380438-turkey-eu-erdogan-ban-row/
Democraps begin to warn that there will be no evidence of T-rump colluding with Russia...
From Glenn Greenwald...millions of partisans are absolutely convinced of a Trump/Russia conspiracy for which, at least as of now, there is no evidence. https://theintercept.com/2017/03/16/key-democratic-officials-now-warning...
Israel
For the first time, a United Nations agency has directly accused Israel of imposing an "apartheid regime" on the Palestinian people. (11.5 min)
https://www.youtube.com/watch?v=W8leQgI_Ii8
If you're pro-palestinian you will be arrested in Israel. Supporters of BSD are even denied entry into the country. Dr. Jeff Halper, co-founder of Israeli Committee Against Housing Demolitions, was leading a tour of an Israeli settlement in East Jerusalem when police arrested him on suspicion of 'incitement' (11 min)
https://www.youtube.com/watch?v=BRjSKB8YdD8
...and London Palestinian Solidarity Chairman Hugh Lanning was denied entry (12 min)
https://www.youtube.com/watch?v=sEWgUyfqtAw
Ousted South Korean leader Park Geun-hye returned to her private residence in southern Seoul two days after South Korea's Constitutional Court unanimously ruled to remove her from office over charges of graft and corruption. (7 min)
https://www.youtube.com/watch?v=pi9LZKopyAA
The Netherlands election
https://theintercept.com/2017/03/15/dutch-vote-droves-not-geert-wilders-...
Ecuador's private media, together with Western media, are serving as the mouthpiece for the right-wing party being led by a former banker. (3 min)
https://www.youtube.com/watch?v=H9LUSPIn69c
I was glad to hear in a UN session (ie dry) that it is no longer nations, but global corporations that drive the world economy. Economist Yilmaz Akyuz suggest that the UN and IMF adopt a multi-national corporation (and class-based) analysis of globalization in order to attack the system that is producing inequality. (He speaks English and it has subtitles) (11 min)
https://www.youtube.com/watch?v=MvnIX--Mif8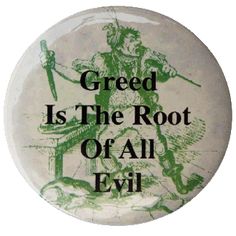 The endless war
"Cambodia does not owe a brass farthing to the US for help in destroying its people, its wild animals, its rice fields and forest cover," Cambodia Daily. American Elizabeth Becker, one of the few correspondents who witnessed the Khmer Rouge's genocide, has also written that the US "owes Cambodia more in war debts that can be repaid in cash."
http://readersupportednews.org/news-section2/318-66/42424-us-bombing-dev...
Syria
More than 42 people were killed and dozens more injured, according to monitoring groups and local activists. The charred rubble shown in the photo was where 300 people were praying when the bombs began to hit. https://theintercept.com/2017/03/17/pentagon-denies-bombing-syrian-mosqu...
While the US has admitted targeting terrorists inside a "community meeting hall" in Syria, it firmly denies striking the adjacent mosque building. Footage of the devastation at the site of the deadly airstrike, however, seems to contradict that claim. (8 min)
https://www.youtube.com/watch?v=xpAt0mwpxHM
Israel is bombing in Syria too...Syrian troops not ISIS (6.5 min)
https://www.youtube.com/watch?v=5nfiIpQ0K00
Dennis Kucinich is correct....Our involvement in Syria is illegal.
http://www.foxnews.com/opinion/2017/03/14/dennis-kucinich-why-are-at-war...
gjohnsit's Syrian insightful piece with lots on info in the comments too
http://caucus99percent.com/content/simple-basic-lesson-americans-willful...
We can't destroy enough. Fortunately a Yemeni mission was scrubbed before they killed more children. https://theintercept.com/2017/03/16/seal-team-6-attempted-a-second-yemen...
Wallowing out of greed may be impossible for our species. Can humans overcome their personal greed and work toward a common good? We might if we would educate people and provide concrete examples of the ways in which it benefits everyone if we help everyone. To me it is obvious that if everyone had a decent standard of living we would all have a better quality of life. Addressing global warming benefits everyone (except the fossil fuel industry)...and not doing so will adversely effect everyone ...including the rich. So by serving themselves in the moment, they destroy us all in the long run.
I think we as a species have never really matured enough to find the balance between self interest and community good. Sadly, we have erred in our capitalist goal of self-interest. When I was young I read Aldo Leopold's Land Ethic and was influenced for the rest of my life. His first paragraph explains the nature of the choices we constantly face.
All ethics so far evolved rest upon a single premise: that the individual is a member of a community of interdependent parts. His instincts prompt him to compete for his place in that community, but his ethics prompt him also to co-operate (perhaps in order that there may be a place to compete for).
He continues by expanding the concept of community...
The land ethic simply enlarges the boundaries of the community to include soils, waters, plants, and animals, or collectively: the land.

This sounds simple: do we not already sing our love for and obligation to the land of the free and the home of the brave? Yes, but just what and whom do we love? Certainly not the soil, which we are sending helter-skelter downriver. Certainly not the waters, which we assume have no function except to turn turbines, float barges, and carry off sewage. Certainly not the plants, of which we exterminate whole communities without batting an eye. Certainly not the animals, of which we have already extirpated many of the largest and most beautiful species. A land ethic of course cannot prevent the alteration, management, and use of these 'resources,' but it does affirm their right to continued existence, and, at least in spots, their continued existence in a natural state.

In short, a land ethic changes the role of Homo sapiens from conqueror of the land-community to plain member and citizen of it. It implies respect for his fellow-members, and also respect for the community as such.
Wouldn't it be nice if we could shed the role of conqueror and mature into comrades and colleagues?
The land has an ethic of its own that doesn't involve humans. Watch these scenes of Etna erupting in Sicily, Italy (3 min)
https://www.youtube.com/watch?v=PrqZ_rd8t7Y
Well, I'll close out this piece with the greedy wish that all of us have the opportunity to live and thrive in a cooperative environment. I hope you'll add your thoughts, stories, and ideas below....