Thursday Open Thread 2-22-2018
Submitted by

studentofearth

on Thu, 02/22/2018 - 5:08am


Yes, the lemons are blooming, two ready to harvest and outside is 4 F. A microclimate that provides a different reality for plants than the overall climate found in its geographic location of the world. Is it a fake reality? Maybe. For the moment it is the reality for the lemon trees. They may live a full lifespan without experiencing the hardships of the local climate. The outside plants experience a different reality. The map says any zone 7, low humidity and dramatic temperature fluctuations create an environment where zone 4 & 5 plants work hard to survive and thrive. To truly evaluate hardships and benefits a detailed look is necessary, not general judgements.
Our lives are lived within a personalized microenvironment within general status of society and economics. Was 19 the first time time the government sent a notification informing of my poverty. I had a nicer roof over my head than most of my relatives, a roommate to keep it affordable, food in the pantry and tuition paid - did not feel poor. Creating and adjusting microenvironments in life has been more successful than any national and global efforts I have participated in positively effecting lives.
The reverse of a negative microenvironment is also true. An individual or family cash income may not reflect actual financial or quality of life being experienced. Extreme poverty is bigger problem in the United States than most citizens want to believe.
Poverty is Not Just an Income Number

Using a "dollar a day" estimate to compare poverty levels is impossible. A Brookings report notes: "There is a sad irony in the fact that the analytical tools used to assess welfare in the U.S. are poorly equipped to capture those whose lives are most precarious." Furthermore, it's an insult to desperate Americans to suggest that their state in life is better than they might think.

The extreme level of inequality in the U.S. is battering the poor with a sense of inferiority. It's ripping apart once-interdependent communities, and it's triggering a surge in drug and alcohol and suicide "deaths of despair.
Housing costs vary dramatically based on numerous factors: monthly mortgage rate, taxes, required insurance or rent. I would have trouble keeping up with the local rental cost for a small house. Oregon rental regulations have changed over the past few years and landlords are more likely to limit or monitor the number of individuals living at a residence. It makes helping out a friend or relative much more difficult. The option of going back home to live with parents or grandparents is not an option for for many Americans. The myth seen in the movies of of going back to the ranch or farm is not available to most Americans. Those places have been sold to pay for retirement or healthcare of the previous generations.
The phrase "time is money" can be reversed to "money is time" may be used to evaluate if it takes more time at a job to buy a product than make or grow it yourself. Our charity efforts need to include measuring direct benefit for the cause being supported. Supporting high cost employees, luxurious offices, fancy dinners and marketing campaigns has never been a major priority for my charity efforts.
The U.S. Can No Longer Hide From Its Deep Poverty Problem

As it happens, making such comparisons has recently become much easier.
The World Bank decided in October to include high-income countries in its global
estimates of people living in poverty. We can now make direct comparisons between
the United States and poor countries.
Properly interpreted, the numbers suggest that the United Nations has a point —
and the United States has an urgent problem. They also suggest that we might
rethink how we assist the poor through our own giving.
.......
I believe, as do most people, that we have an obligation to assist the truly
destitute. For those who believe that aid is effective, this is reflected in their own
giving, or by supporting national and international organizations like the United
States Agency for International Development, the World Bank or Oxfam.
For years, in determining this spending, the needs of poor Americans (or poor
Europeans) have received little priority relative to the needs of Africans or Asians. As
an economist concerned with global poverty, I have long accepted this practical and
ethical framework. In my own giving, I have prioritized the faraway poor over the
poor at home.

Recently, and especially with these insightful new data, I have come to doubt
both the reasoning and the empirical support. There are millions of Americans whose
suffering, through material poverty and poor health, is as bad or worse than that of
the people in Africa or in Asia.
How are we shaping up emotionally and psychologically as a general population. We are encourages to outsource the creation of our contentedness of life to media, social networks, group think and buying products. C99 is the only place I have found recently that fosters interactions vs group think.
The Gallup-Sharecare Well-Being Index is calculated on a scale of 0 to 100, where 0 represents the lowest possible well-being and 100 represents the highest possible well-being. The Well-Being Index consists of metrics drawn from each of the five essential elements of well-being. The income being measured did not reflect the reality being experienced.

Purpose: liking what you do each day and being motivated to achieve your goals
Social: having supportive relationships and love in your life
Financial: managing your economic life to reduce stress and increase security
Community: liking where you live, feeling safe and having pride in your community
Physical: having good health and enough energy to get things done daily
....
The overall decline in well-being in 2017 is driven by dips in emotional health, social well-being and purpose well-being.
....
In terms of emotional health, the percentage of adults who report experiencing significant worry on any given day is up, as is the percentage who report having little interest or pleasure in doing things at least some of the time.

Social well-being shows similar declines. Fewer Americans agree that their friends and family provide them with positive energy every day and that someone in their life always encourages them to be healthy, while more disagree with the statement.

Purpose well-being indicators have also receded. Fewer agree and more disagree that there is a leader in their life who makes them enthusiastic about the future and that they like what they do each day.
Farm Report
(A little housekeeping from last week. Click the link to view picture of Kozy, the goat, who befriended Mhagle for several years.)
I will harvest 2 lemon this year. It has only taken three years to grow the tree large enough. Will be trying to set for 9 or 10 fruits for next years harvest.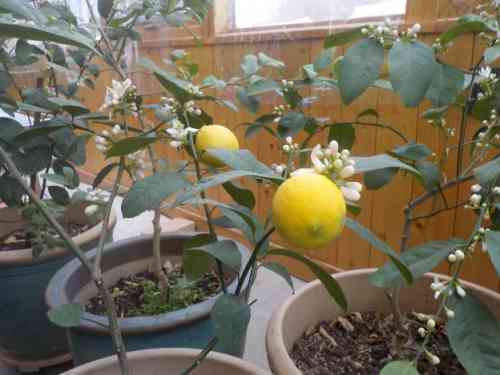 A little more practical, sugar snap peas started for early season harvest. Radishes I squeezed into the pots should be ready in 3 weeks.

If I had to rely on the regular habitat there are sticks to chew and rocks to boil. Only seen tracks of small mammal and birds recently.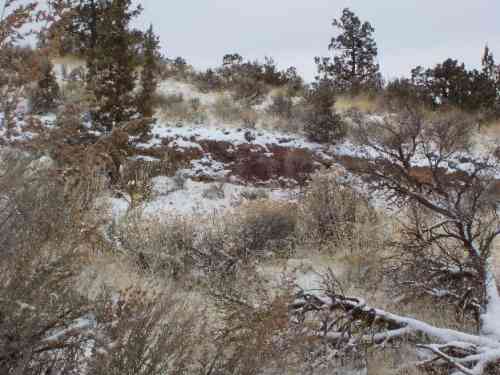 The naturalized aspen by the irrigation ditch thought the warm weather (66) a couple of weeks ago was the beginning of spring. The wide temperature variations are normal for the area and not part of climate change.

The modification of adding irrigation early last century provides the microclimate to grow winter feed for the cows. (The sheep did get their hay this morning. In their opinion - about time.)