Something Old, Something New, Something Borrowed, Something Blue
Submitted by

Cant Stop the M...

on Wed, 11/22/2017 - 5:26am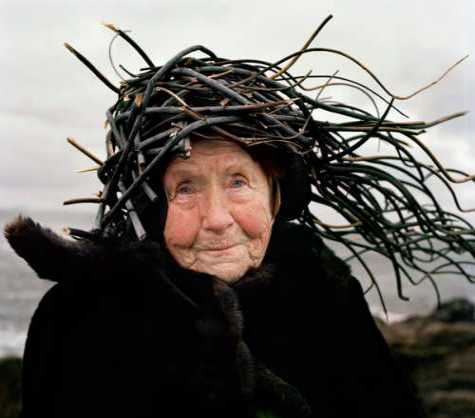 My Something Old today is the first Thanksgiving.
The story is a little different than the one we know. Meet Tisquantum, commonly known by English speakers as Squanto:
Squanto is arguably responsible both for the survival of the Pilgrims in the New World and for the feast between indigenous people and European colonists that became known as Thanksgiving:
The story began in 1614 when a band of English explorers sailed home to England with a ship full of Patuxet Indians bound for slavery. They left behind smallpox which virtually wiped out those who had escaped. By the time the Pilgrims arrived in Massachusetts Bay they found only one living Patuxet Indian, a man named Squanto who had survived slavery in England and knew their language. He taught them to grow corn and to fish, and negotiated a peace treaty between the Pilgrims and the Wampanoag Nation. At the end of their first year, the Pilgrims held a great feast honoring Squanto and the Wampanoags.
I got this rendering of the story from the website of Manataka: The American Indian Council (http://manataka.org/page269.html). I found it a bit confusing on how Squanto got back to North America, and found the rest of his (known) story on Wikipedia, under the entry for his people, the Patuxet:
Some European expedition captains were known to increase profits by capturing natives to sell as slaves. Such was the case when Thomas Hunt kidnapped several Wampanoag in 1614 in order to sell them later in Spain. One of his captives, a Patuxet named Tisquantum, anglicized as Squanto, was purchased by Spanish friars; they freed him and instructed him in the Christian faith. After he gained his freedom, Squanto was able to work his way to England where he lived for several years, working with a shipbuilder.

He signed on as an interpreter for a British expedition to Newfoundland. From there Squanto went back to his home, only to discover that, in his absence, epidemics had killed everyone in his village.[2]
After having been kidnapped and enslaved, and, upon returning home, finding that everyone he had known and loved was dead, Squanto decided to show mercy and kindness to European settlers, though it was European settlers who had kidnapped him, enslaved him, and infected his people with illness (admittedly, I'm not sure whether that last part was clear to everyone at the time.) It's pretty much considered fact that without him the Pilgrims would surely have perished:
Squanto was instrumental in the survival of the colony of English settlers at Plymouth. Samoset, a Pemaquid (Abenaki) sachem from Maine, introduced himself to the Pilgrims upon their arrival in 1620. Shortly thereafter, he introduced Squanto (presumably because Squanto spoke better English) to the Pilgrims, who had settled at the site of Squanto's former village.[2] From that point onward, Squanto devoted himself to helping the Pilgrims. Whatever his motivations, with great kindness and patience, he taught the English the skills they needed to survive, including how best to cultivate varieties of the Three Sisters: beans, maize and squash.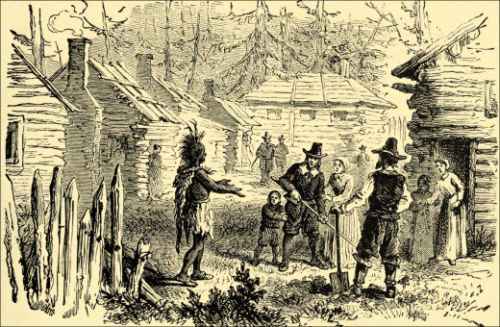 He did more than just help them find and grow food. He also served as a vital political intermediary and diplomat, speaking on their behalf to neighboring tribes:

Although Samoset appears to have been important in establishing initial relations with the Pilgrims, Squanto was undoubtedly the main factor in the Pilgrims' survival. allowing the settlers to occupy the area around the former Patuxet village.[2] Massasoit honored this treaty until his death in 1661.[12]

He even helped organize the celebration feast between the Wampanoag and the Pilgrims that has passed into our history as Thanksgiving:
In the fall of 1621, the Plymouth colonists and Wampanoag shared an autumn harvest feast. This three-day celebration involving the entire village and about 90 Wampanoag has been celebrated as a symbol of cooperation and interaction between English colonists and Native Americans.[13] The event later inspired 19th century Americans to establish Thanksgiving as a national holiday in the United States. The harvest celebration took place at the historic site of the Patuxet villages. This feast was a celebration of the first successful harvest season of the colonists.[2]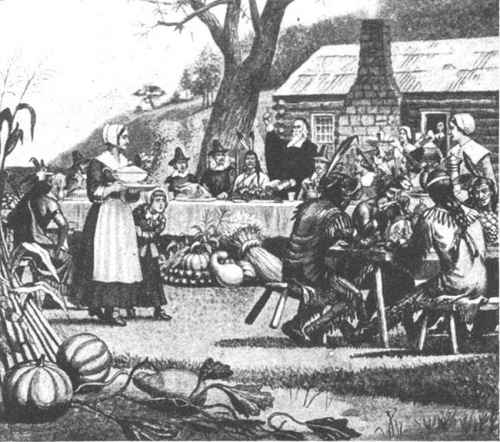 This is the reason I have a mighty resistance to people who express contempt for Thanksgiving, or see Thanksgiving merely as a form of racist hypocrisy--a view that is popular on the left. I've recently seen a poster that said "Thanksgiving: When We're Thankful For All We've Gotten Through Genocide." But in fact, Thanksgiving, properly celebrated, is nothing of the kind. It's a historical signpost on the road not traveled: the road we should have walked. It's what we did instead that caused genocide.
And it's a remarkable story. You have a person exchanging a mighty good for a mighty evil--although perhaps Tisquantum did not identify all white-skinned European colonists as being the same, and saw the Pilgrims as entirely different from those who had enslaved his people. There's no way to know whether this was, for him, an act of amazing forgiveness or whether he simply didn't see the Pilgrims as being to blame. Either way, it was an extraordinary act from someone who had, arguably, lost everything at the hands of people who at the very least looked like the starving Pilgrims and spoke the same language!
Then there's the response. For once in our history, the European settlers came correct: they responded with humility and gratitude to the people who had saved their lives. The original thanks they're giving is to the people with whom they're eating. Of course, if you look at the quotation on the picture of Squanto above, you can see that it didn't take long at all for Europeans to start reframing the unbelievable generosity and compassion of this indigenous man into the idea that he was God's tool. Calling him "God's tool" obviously takes away any virtue or decision-making power he might have had, and it also puts us well on our way toward being thankful to God on Thanksgiving, rather than to some human beings, one in particular, who had embodied the best and highest to which a human could aspire: choosing to act out of compassion rather than a quite justifiable hatred or bitterness. It also helps bolster the notion that God really, really wants white English-speaking settlers to thrive on the North American continent. So instead of being thankful for the grace of a human being and the people he convinced to help the settlers survive, we're grateful that God sends tools to make sure we stay in this land which divine will says is ours.
Perhaps this is the reason there is so much cynicism on the left about Thanksgiving.
But I, for one, am not willing to toss Tisquantum's generosity in the trash can like that, using his work as one more thing for me to be cynical about.
How about this: he showed us the right way, and for a little while, we followed his lead. Apres lui, le deluge.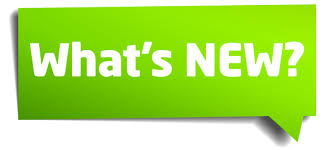 Then there's this:
Arguably at the opposite end of the spectrum of human behavior is Black Friday, an orgy of greed on the one hand, and selfishness born of both greed and economic desperation on the other, where people trample one another in order to reach the sale items first.
The real story of Black Friday is neither to do with slaves (a recent story that's gained traction) nor to do with stores finally being "in the black" (what most believe). It comes from police in 1950s Philadelphia.
This is from the History Channel (http://www.history.com/news/whats-the-real-history-of-black-friday):
The true story behind Black Friday, however, is not as sunny as retailers might have you believe. Back in the 1950s, police in the city of Philadelphia used the term to describe the chaos that ensued on the day after Thanksgiving, when hordes of suburban shoppers and tourists flooded into the city in advance of the big Army-Navy football game held on that Saturday every year. Not only would Philly cops not be able to take the day off, but they would have to work extra-long shifts dealing with the additional crowds and traffic. Shoplifters would also take advantage of the bedlam in stores to make off with merchandise, adding to the law enforcement headache.
I'm not usually overly sympathetic to police, but the fact that they couldn't take the time to be with their families blows. I point it out here because that quality has survived in the modern "celebration" of Black Friday.
By 1961, "Black Friday" had caught on in Philadelphia, to the extent that the city's merchants and boosters tried unsuccessfully to change it to "Big Friday" in order to remove the negative connotations. The term didn't spread to the rest of the country until much later, however, rather than negatively, on them and their customers. The result was the "red to black" concept of the holiday mentioned earlier, and the notion that the day after Thanksgiving marked the occasion when America's stores finally turned a profit. (In fact, stores traditionally see bigger sales on the Saturday before Christmas.)
Why am I not surprised that "Black Friday" became a nationwide exercise in the late 80s, right about the same time the League of Women Voters abandoned the attempt to run our Presidential debates because the behavior of the two political parties was so disgusting they were unwilling to lend their name to the affair?
The late 80s was a bad time in many ways.
It's worth knowing the origins of "Black Friday" because the complaint of the 1950s cops that they were unable to spend the Thanksgiving Holiday with their families has become, arguably, the point of the exercise. The right wing likes to talk about a so-called war on Christmas; if any national holiday is being assaulted, it's clearly Thanksgiving. The beginning of "Black Friday" has been pushed back earlier and earlier. In many places, it begins at midnight. This means employees must be at work at the stores for hours previous to the midnight opening. Other stores, like Walmart, begin their "Black Friday" sales at 6 p.m. on Thanksgiving Day, meaning that workers essentially have to be at work by Thanksgiving afternoon.
Look at this article from 2014 (https://www.huffingtonpost.com/2014/11/12/walmart-black-friday-2014-than...):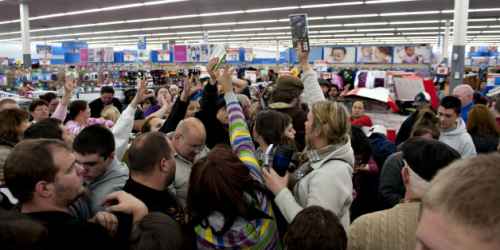 Walmart is joining other retailers in turning Black Friday from a one-day shopping bonanza to a multiday event, the company announced Wednesday.
The big-box chain will kick off its deal spree just after midnight on Thanksgiving at Walmart.com and will offer doorbuster events at 6 p.m. and 8 p.m. at all locations on Thanksgiving itself. Then beginning at 6 a.m. on Black Friday — the day traditionally reserved for post-Thanksgiving shopping — the retailer will offer more discounts on everything from iPhones to Fisher-Price toys.

"Black Friday is no longer an event for customers who wake up at the crack of dawn to get good deals," Duncan Mac Naughton, chief merchandising officer at Walmart U.S., told reporters on a conference call Tuesday, adding that the event has really turned into "Black Friday week" at several retailers.

Though Walmart has offered Thanksgiving shopping hours since 1988,
There's those pesky late 80s again!

it did not come under much criticism for doing so until more recently, when a number of other retailers began keeping their doors open on the holiday as well. Critics say the day should be set aside for spending time with family.
I bet those critics are funded by Russia. They're trying to foment division among our people. No real American would believe that they should have time off.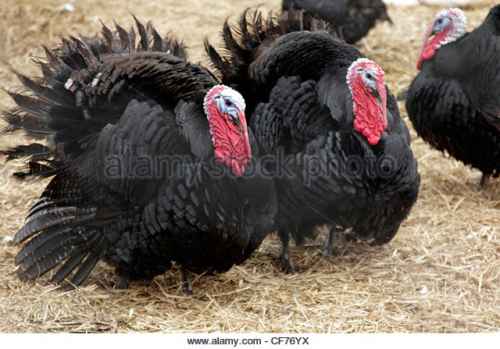 Meet the Norfolk Black turkey. Highly prized nowadays by turkey aficionados, the Norfolk black got its name because the Earl of Orford borrowed a whole bunch of them from the North American continent, and raised them around his estate.
From Wikipedia:
In her written memoirs Lady Dorothy Nevill[25] recalls that her great-grandfather Horatio Walpole, 1st Earl of Orford imported a quantity of the American turkeys[25] which were kept in the woods around Wolterton and in all probability were the embryo flock for the popular Norfolk turkey breeds of today.
You can find this history in Lady Nevill's memoirs, entitled Mannington and the Walpoles, Earls of Orford.
This is actually more complex than it sounds, because actually what Walpole did was to import turkeys from America which were then interbred with turkeys that were already in Europe, having been brought there by Spanish explorers. The Spanish got turkeys off the Aztecs and imported them; Walpole liked American turkeys and imported some directly from the New World; they eventually were bred together and created the highly-prized bird I pictured above.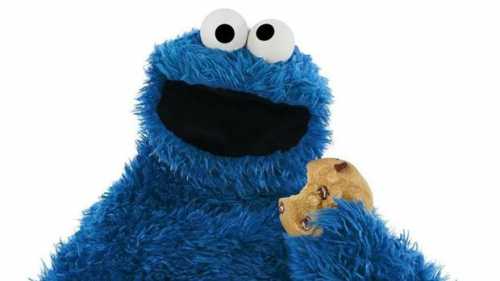 Blue willow plates!
I believe my grandma once had plates like this. I've certainly seen them somewhere before: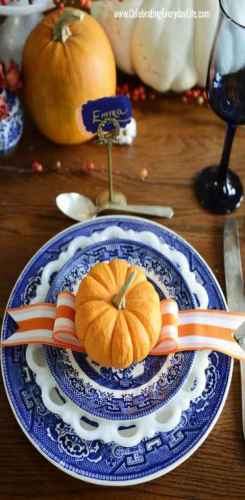 They look festive with the pumpkin, don't they?
Happy Thanksgiving, everyone. May we be thankful for our blessings, most importantly the blessing of people who act out of compassion rather than bitterness, generosity rather than greed. And may our thanks never be misdirected by those of evil intent. It's important gratitude reach its right destination.