Something Old, Something New, Something Borrowed, Something Blue
Submitted by

Cant Stop the M...

on Wed, 10/11/2017 - 5:49am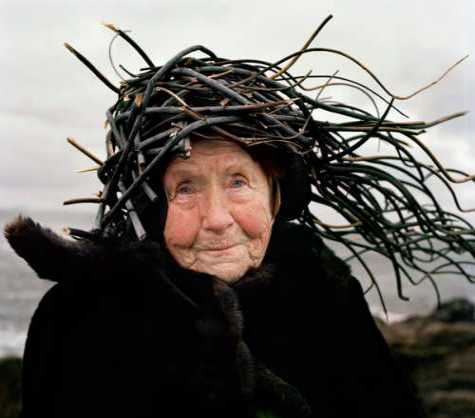 Good morning, all!
Here's another entry from the lovely mentalfloss article on old trees by Haley Sweetland Edwards, which I link here, but again, trigger warning for those of us who experience rage at wanton destruction, because she begins her article with a discussion of what happened to the Senator, a 3500-year-old cypress that used to live near Orlando, FL. So be advised.
http://mentalfloss.com/article/29879/6-oldest-trees-world
By the way, I just found out that Haley Sweetland Edwards came out last September with a book called Shadow Courts: The Tribunals That Rule Global Trade, about the tribunals included in all the agreements like NAFTA and the TPP. So she's apparently really good people. I don't know how she can continue to write in that vein and have Time still employ her, but I hope it continues.
Anyway, here's today's entry for Something Old: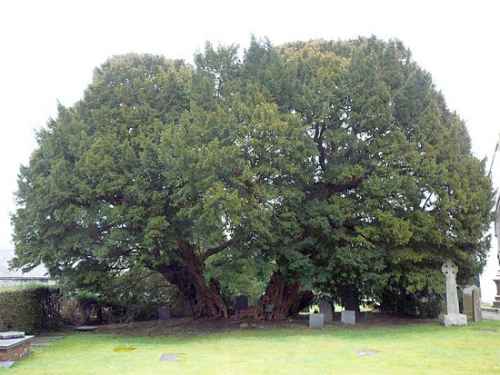 How amazing is that? It's a yew tree, and apparently they think it was deliberately planted--about 4,000 years ago. Here's what Edwards says about it:
Llangernyw, a lush, 4,000-year-old yew tree, was inducted into a list of 50 Great British Trees by the UK Tree Council in 2002, which, as far as tree honors are concerned, is a pretty big deal. Llangernyw was planted in what is now a North Wales churchyard way back when the Egyptian Pyramids were still considered a new development.
I can't pronounce Llangernyw. Welsh hard.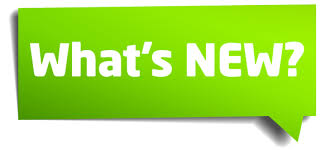 As y'all have no doubt noticed, "new" is relative here on SOSNSBSB, or, for those who don't like doofy acronyms, my Open Thread. "New" can extend all the way back to 2014, and often does, because the more polluted and toxic the media stream gets, the more I get my information at a remove, or intermittently. This has the unfortunate side effect of making me less informed, and/or informed less quickly, but to my mind it's a necessity, at least until we in the truthteller part of the population figure out ways to deal with the psychological damage of being connected to poison (the Navajo came up with one for their people a while ago. It's called the Enemy Way, and was developed to aid those returning from foreign wars. I believe it started after World War II, but could be wrong about that.) We don't even discuss such things, but rather take such psychological damage as an unavoidable fact of life, or, occasionally, even as our due in some sort of odd penitential gesture in which we take on responsibility for the actions of an empire we are unfortunate enough to live in, but have no control over.
Anyway, my "Something New" this week dates from Feb 2016. It's a computer game called Stardew Valley, and I highly recommend it. You inherit a derelict farm in Stardew Valley from your grandfather at the beginning of the game:
"If you're reading this, you must be in dire need of a change. The same thing happened to me, long ago. I'd lost sight of what mattered most in life... real connections with other people and nature. So I dropped everything and moved to the place I truly belong."
— Grandpa's Letter
Your task is to restore the farm, and the community, whose internal economy and relationships are being threatened by JojaMart, which does things like send representatives into the local grocery store waving 50%-off-everything-in-the-store JojaMart coupons to try to drive the man out of business. JojaMart also wants to buy the land the derelict Community Center sits on. The Mayor says that if one more person becomes a JojaMart Club member, he'll sell.
So you have a lot of work to do!
This is what I've been doing (mostly) while I'm sick. I heartily recommend this game. But watch out--it's highly addictive!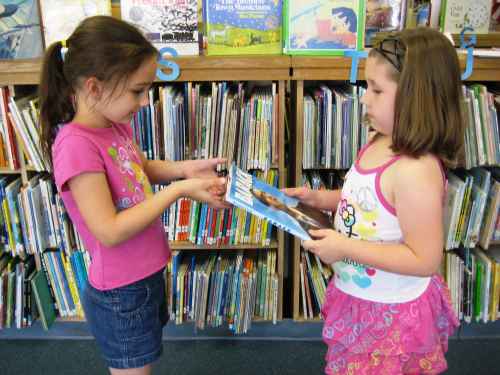 Did you know that, while coffee originated in Ethiopia, the first known instance of roasting and boiling the beans to create the drink we now know happened in 15th-century Sufi monasteries? The Sufi mystics borrowed the coffee plant from Africa, though stories vary as to who did it and when:
Coffee beans were first exported from Karachi to Yemen. Yemeni traders brought coffee back to their homeland and began to cultivate the bean.[13] The word qahwa originally meant wine, and Sufis in Yemen used the beverage as an aid to concentration and as a kind of spiritual intoxication when they chanted the name of God.[14] Sufis used it to keep themselves alert during their nighttime devotions. A translation of Al-Jaziri's manuscript[15] traces the spread of coffee from Arabia Felix (the present day Yemen) northward to Mecca and Medina, and then to the larger cities of Cairo, Damascus, Baghdad, and Constantinople. By 1414, the beverage was known in Mecca, and in the early 1500s was spreading to the Mameluke Sultanate of Egypt and North Africa from the Yemeni port of Mocha.[8][14] Associated with Sufism, a myriad of coffee houses grew up in Cairo (Egypt) around the religious University of the Azhar. These coffee houses also opened in Syria, especially in the cosmopolitan city of Aleppo,[14] and then in Istanbul, the capital of the Ottoman Empire, in 1554.[14]
I knew about the coffeehouses in Istanbul, but had no idea that the Sufis were related to the spread of both coffee and coffeehouses. Good times!
I really, really, really miss the beach. Specifically the beaches of my childhood on the Gulf coast of Florida off St. Pete. I'm only two and a half hours away from it, but am no longer in a headspace where driving 5 hours in a day for a couple of hours spent in a place seems feasible, and since I bought my house, I've felt I can't afford an actual vacation. But here it is, in all its beauty; today's Something Blue is the Gulf off St. Pete. Enjoy!