Signal Wave
Submitted by

Cant Stop the M...

on Sun, 04/14/2019 - 5:55am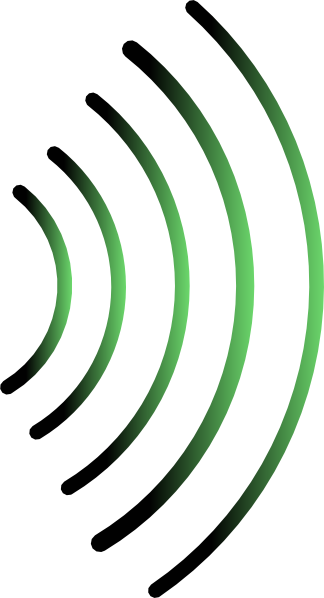 I suppose you all know that Julian Assange was dragged out of the Ecuadorian embassy by a bunch of thugs. I can't call it an arrest since he didn't break the law. It's not a crime to offend the powerful.
I'd like to spend today taking apart a quotation from The Economist. A hearty hat tip to Centaurea for embedding this in her/his comment on gjohnsit's diary A Few Brave Enough to Speak Out:
The man in question is, of course, Julian Assange. His publication of leaked materials is what they mean by "information anarchy."
I'd like briefly to pick apart the idea of "information anarchy."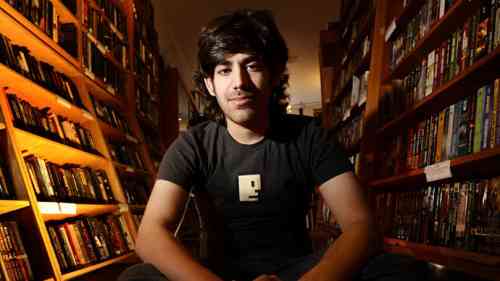 Anarchy comes from the Greek noun arkhon, ruler, and the verb arkhein to rule. The prefix a- or an-is a negative, which you can find in many other words, from atheists to anachronisms. Therefore anarchy means, literally, "no rule." In other words, nobody's running the show.
It's somewhat of a mental tick on the part of authoritarians to automatically assume that "no rule" means "misrule." I'm not arguing the pros and cons of anarchism here, but you don't have to be an anarchist to see the self-serving hypocrisy of assuming a priori that the lived reality of anarchy must lie somewhere between a teenager's messy room, a bombed-out building, and The Lord of the Flies. Of course, the assumption goes, without an authority figure, all hell must break loose; people must be ruled or they will misbehave.
In the 80s, when people criticized the IRA's violence, I would respond with criticisms of the violence of the corresponding Protestant groups and the British army itself. I was most often met with blank stares. People had never heard of the Protestant counterparts to the IRA, and violence wasn't violence if the army of a big, wealthy nation did it. The idea was that the IRA, by virtue of being in rebellion, had to prove themselves moral; others involved in that fight did not. They simply existed, beyond moral considerations, like the sky or sea.
In a similar way, anarchism has to prove itself, where other forms of social organization do not. One might point out that anarchism is hardly the sole purveyor of all hell breaking loose. People misbehave a great deal when they are under authority. People also misbehave a great deal when they wield authority. There is ample historical and scientific evidence of both these facts, from the Third Reich to Guantanamo Bay, from prison guards to the participants in Stanley Milgram's famous experiment. Authoritarian political systems guarantee neither good behavior--however defined--nor order; often they create the bad behavior and disorder through the exercise of their authority.
But we're talking about information anarchy, a turn of phrase I'd never seen before today. It's like a shiny new penny, this phrase, newly minted somewhere in Northern Virginia or southern Maryland probably, in the office of a political consultant, a member of a think tank, or a spy. So before we all absorb this phrase amoeba-like into the language, as we've done with fake news, let's introduce ourselves to it. Let's analyze it while we still can.
Given that anarchy means no rule or no rulers, I'm guessing information anarchy means data without rule or data without rulers. Since our reaction to the word anarchy is supposed to consist of a gasp of horror and a clutching of pearls, we're not supposed to think through this concept of ungoverned data. We're supposed to simply go ANARCHY BAD. JULIAN ASSANGE MAKES ANARCHY HAPPEN. JULIAN BAD.
But there are those of us who still know how to reason, and won't abandon the practice, either for moral reasons or simply because we refuse to be made a chump:
The problem with the term information anarchy is that it implies that data should have a ruler. And for any thinking person, that leads to the question: Who should rule data? It also leads to other questions, like: How does the ruler of data get chosen? What kind of powers should the ruler have over data? How many people get to rule data? Have we ever, before now, assumed that data should be ruled?
That final question is important because throwing the term "information anarchy" into a public discussion without defining your terms implies that this is a concept we've all shared for a long time. It's one of the opinion merchants' favorite tricks: Oh this has always been here, don't you remember? But it hasn't. There has been no tradition of ruling data, apart from extremely limited and well-defined circumstances (releasing information that would compromise the investigation of a crime; shouting "Fire!" in a crowded theater, etc.) I'll go further: the tradition in America is that, most of the time, data should not be ruled. Coining the phrase information anarchy without admitting that it's newly minted is a way of changing that tradition without having to argue about it. Get people to accept the phrase as if it's always been there, and poof! no tradition. And poof! A new tradition is born.
But don't think about the new tradition too much. If people think about it, they will ask questions about who should rule information, and why, and the person who minted this new phrase--and the people who circulate it--don't want that. In fact, they can't tolerate it. They need people to 1)be afraid of something, 2)attach that fear to a chosen target, 3)hate and revile the target, and therefore 4)ask no questions about how power is managed, who holds it, and what the effects are. This is how 9/11, Osama bin Laden, and al Quaeda were used to deflect criticism from the Bush administration; it's how Trump is being used to deflect criticism from the political establishment, both Democratic and Republican; it's how Putin is being used to deflect criticism from the military industrial complex.
Not only can they not afford for people to ask questions, they can't afford for people to conceive, or remember, alternative ideas (like the notion that data should not be governed). That's why they erase and replace cultural beliefs and traditions. They can't allow the past to create an outside to the reality they're so assiduously building. Furthermore, if people think about the past, they might notice a tradition of reason and fact-finding which used to be the way we dealt with inaccurate, malicious, or incoherent data. We dealt with bad data not by "ruling it," but by using reason to show its shortcomings. Authority was located in a set of principles, a process of rational thought, not in any one person or institution.
The powerful created a cultural vacuum by eradicating critical thought, and now they bemoan the unruliness of data and wring their hands over how information has no king, implying that they, or someone they support, should provide rulership to data tout suite, to save the Western World from chaos. They don't consider the simplest solution to unruly data, rational analysis, because they cannot tolerate it. The status quo has a fatal allergy to reason, because reason questions, and they have no answers to any questions, no justification for power but power, no reason that this particular reality is necessary or good.