Round Bale Gardening Phase Two
Submitted by

mhagle

on Sat, 08/12/2017 - 4:14pm
I got pretty excited last week when I found the Texas A&M Fall Planting Guide online. We are in Region III. Have started planting the fall garden, but was uncertain about when to plant many seeds. Also discovered that the famous Texas horticulturalist, Neil Sperry, has a website which offers other pertinent information.
Planting time is NOW, but it is so difficult to be sufficiently inspired and motivated when temperatures are still over 100 degrees. Today it is 109. Fortunately, there has been a break in the heat with much needed rain on some days during the past two weeks.
Photographs of the current condition of the garden . . .
| | |
| --- | --- |
| Skinny long Japanese eggplant | Sweet potato slips planted in this second stage round bale last week are actually doing very well |
| The indeterminate tomatoes that survived the summer are growing in all sorts of odd positions. These appear to have rooted in the ground next to the bale. | Squash bugs!! These most destructive pests both eat the plants and infect them with a fungus. Have not found an organic solution that works, so am considering Sevin Dust. |
| While the okra is producing, there is evidence of squash bugs on the pumpkins. | Can't believe there are figs growing the first year! |
| Still waiting for the pomegranates to ripen. | Artichokes look OK, I think? Don't really know what they are supposed to look like. |
| This raised bed is for corn. Will shrink wrap the outside. | Rotting logs on the bottom to be covered with soil, then layers of hay and cardboard. On the top will be the remains of a composted hay bale. |
| Found these giant Straight Eight Cucumbers hiding in the vines. | Yesterday's eggs gathered. |
This is a critical time. I know from experience that planting in September or October is too late for the warm weather crops. My goal is to have most of it planted within a week. The newer round bales are not done conditioning, so first I will plant the most crucial seeds in the existing beds. The weeds in those beds will be cut off, not pulled up, and the new seeds just be poked into place.
Two raised beds constructed from welded wire, secured in place by t-posts, and shrink wrapped are for the corn and potatoes. Tomatoes now growing in odd positions will be staked.
The entire effort is and always has been a trial and error affair. Try one thing. If it works, try it again. If it fails, research, rethink it, modify, research, and try it again. The goal is to reach some sort of consistency, so the same system can be repeated each year. (climate change may mess with that idea, however.)
If anyone has some advice about how to kill squash bugs without Sevin Dust, I am all ears. They first appeared three years ago. That year I diligently used diatomaceous earth, sulphur, and sprayed soapy water on them. Total failure. Last year I tried planting squash again in an area far far away from the original bed. Had a fabulous crop of crooked neck yellow squash. Picked a dozen every four days. Then one morning I went out to pick (had promised some to the in-laws). There were only stems left. All leaves and squash were gone. I had just looked at the patch a couple of days prior. Have no idea what ate them. Sigh . . .
The final piece to the "food forest" puzzle will be the addition of fruit and nut trees and a few grape and dewberry vines. I will be planting everything in raised beds. They will probably mostly only be about 2 ft. deep. All of the trees I have planted in raised beds with some irrigation have done amazingly well. The latest example are the fig trees. They were only 8 inch sticks that I purchased from Tractor Supply this spring. Now they are four ft. tall and have figs on them. I have planted probably about 10 fig trees before. All into the soil and all died. Ordered and paid for the trees last week. They will be delivered in November, about the time the fall garden will be finished.
Please write comments and offer advice below. I believe it was CitizenofEarth who commented somewhere "nobody here writes about their projects to brag. We just want to share and encourage each other." (highly paraphrased, but hopefully the same point) I am learning so much from all of the insights others are sharing here, both in essays and comments. Hopefully more of you will share your gardening or other creative projects on c99.
One comment suggestion I want to try is where you build a device that enables you to harvest fly maggots for chicken feed. Gross but cool. Below is a YouTube video about another way to grow your own chicken feed. Starry Hilder has many useful videos.
Finally, why do I keep after it?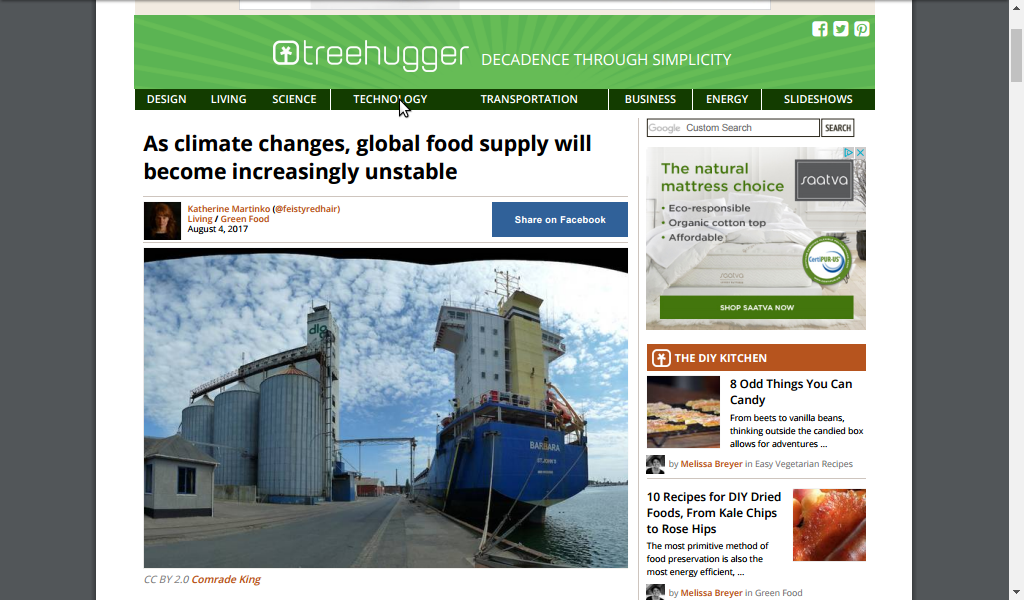 Cheers everyone!