NYT: "Agents Tried to Flip Russian Oligarchs. The Fallout Spread to Trump."
Submitted by leveymg on Sun, 09/02/2018 - 2:21pm
Every once in while, every 80,000 years or so, the geopolitical magnetic poles flip and truth slips through the cracks onto the front-page of the New York Times. This is such a moment.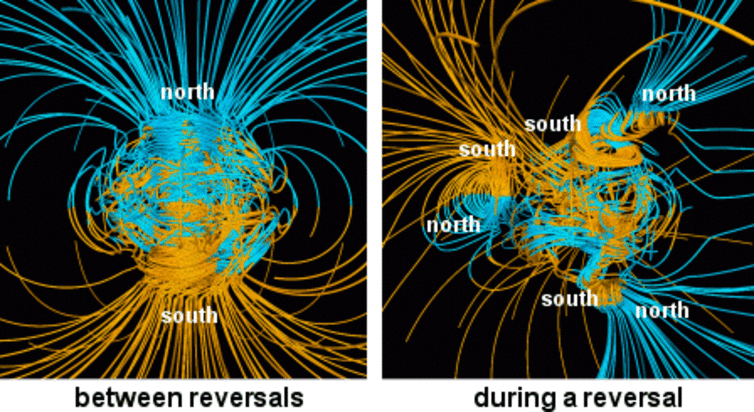 Here it is:
NYT: Agents Tried to Flip Russian Oligarchs. The Fallout Spread to Trump.

https://www.google.com/amp/s/www.nytimes.com/2018/09/01/us/politics/deri...

By Kenneth P. Vogel and Matthew Rosenberg
Sept. 1, 2018

WASHINGTON — In the estimation of American officials, Oleg V. Deripaska, a Russian oligarch with close ties to the Kremlin, has faced credible accusations of extortion, bribery and even murder. They also thought he might make a good source.

Between 2014 and 2016, the F.B.I. and the Justice Department unsuccessfully tried to turn Mr. Deripaska into an informant. They signaled that they might provide help with his trouble in getting visas for the United States or even explore other steps to address his legal problems. In exchange, they were hoping for information on Russian organized crime and, later, on possible Russian aid to President Trump's 2016 campaign, according to current and former officials and associates of Mr. Deripaska.

In one dramatic encounter, F.B.I. agents appeared unannounced and uninvited at a home Mr. Deripaska maintains in New York and pressed him on whether Paul Manafort, a former business partner of his who went on to become chairman of Mr. Trump's campaign, had served as a link between the campaign and the Kremlin.

The attempt to flip Mr. Deripaska was part of a broader, clandestine American effort to gauge the possibility of gaining cooperation from roughly a half-dozen of Russia's richest men, nearly all of whom, like Mr. Deripaska, depend on President Vladimir V. Putin to maintain their wealth, the officials said.
___________________
As I and some others around here have been saying for a while, "Russiagate" started years before Trump entered the scene. He stumbled face-first into a CIA/MI-6 effort to use Russian oligarchs to regime change Putin. It's right there, if you read between the lines and the usual NYT spin.
Look at the dates. Also be aware of the larger context here. As we know, this obviously didn't start with Russian "meddling" in US elections – and it isn't about law enforcement. The FBI is the junior partner in such matters of Oligarchs, Big Politics and Big Money. For decades, the FBI and DOJ knew about and did surprisingly little about international organized crime, and its movement of capital into the United States -- most of it into the Eastern District of New York -- even Russian organized crime has been largely hands off. That's why they actively helped Mr. Deripaska with his visa problems so he could move his Manhattan bank accounts around after he began cooperating with western intelligence in 2009.
What we're finally seeing is the lid coming off is the dying vestiges of an ongoing, covert program to promote regime change in Moscow. Because since that has already failed, Plan B is to escalate the Cold War and wipe out any chance of continued detente with Russia. That'll teach 'em, even if we have to bring our own corrupt empire down around our ears. It'll be a miracle if we not to blow up the world this time 'round. We've already been improbably lucky too many times.
As the world shifts, this is also an opportunity for the CIA to settle some old scores, using Robert Mueller's Star Chamber to punish Americans such as Mike Flynn and Manafort who for various reasons -- good and bad -- tried to push back during the last Administration against failed regime change programs in Syria and Ukraine.
If you buy into Russiagate, better be aware of the backstory what goes along with it. As the lid comes off, who knows what else might crawl out.