NEW Improved Monday Open Thread: August 20 is World Mosquito Day - Invite one to lunch
Submitted by

enhydra lutris

on Mon, 08/20/2018 - 5:00am
August 20 is the 232nd day of the year; as well as Boomtime, Bureaucracy 13, 3184 YOLD to discordians.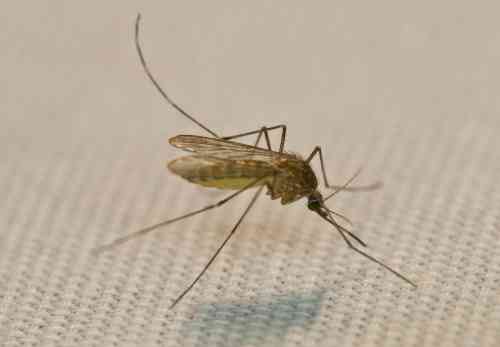 At least 16 artists or groups have produced albums named simply 20 or Twenty. C'mon, folks we need 4 more.
20 relates to 2 Platonic Solids, Woo Hoo! An icosahedron has 20 faces and a dodecahedron has 20 vertices.
Twenty years of schooling and they put you on the day shift, look out kid, ...
On this day in:
1775 - The Spanish established the Presidio San Augustin del Tucson in a town that eventually became Tucson, Arizona. That's August 20 Seventeen Seventy FIVE, almost a year before the Declaration of Independence, right AZ?
1858 - Charles Darwin publishesd his theory of evolution through natural selection.
1882 - Tchaikovsky's 1812 Overture was first performed
1940 - Leon Trotsky was fatally wounded.
1991 - More than 100,000 people rallied outside the Soviet Union's parliament building protesting the coup aiming to depose President Mikhail Gorbachev. The coup failed within a couple of days.
-
-
Born this day in:
1720 - Bernard de Bury, late baroque harpsichord player and composer
1881 - Edgar Guest, poet
1890 - H. P. Lovecraft, author
1905 - Jack Teagarden, singer, songwriter and trombonist
1918 - Jacqueline Susann, actor and author
1926 - Frank Rosolino, jazz trombonist
1934 - Sneaky Pete Kleinow, country-rock pedal-steel guitarist and songwriter
1942 - Isaac Hayes, singer, songwriter, pianist, producer, and actor
1947 - James Pankow, trombone player, songwriter, and singer
1948 - Robert Plant, singer and songwriter
1949 - Phil Lynott, singer, songwriter, bass player, and producer
1952 - Doug Fieger, singer, songwriter and guitarist
1952 - John Hiatt, singer, songwriter and guitarist
1953 - Leroy Burgess, singer, songwriter, keyboard player
-
Died this day in:
2009 - Larry Knechtel, keyboardist and bass player, Wrecking Crew
2013 - Elmore Leonard, author
2013 - Marian McPartland, pianist and composer
-
Holidays, Holy Days, Festivals, Feast Days and such:
Saint Stephen's Day (Hungary)
World Mosquito Day
-
-
-
-
Tucson
Jack Teagarden
Frank Rosolino
Sneaky Pete Kleinow
Isaac Hayes
James Pankow
Robert Plant
Phil Lynott
Doug Fieger
John Hiatt
Larry Knechtel
Marian McPartland
-
-
-
-
picture: Minnesota state bird, public domain
It's an open thread, so do your thing
I'm unlikely to be around when this posts