Hot Air Climate News Roundup
Submitted by magiamma on Thu, 09/12/2019 - 5:32am
Something to keep in mind…

~

...
The opposite of hope is not despair
it's grief
...
Even while resolving to limit the damage
we can mourn
...
And here the sheer scale of the problem
provides a perverse comfort
...
We are in this together
...
Join
.
GLOBAL CLIMATE STRIKE
September 20-27
~
WORLDWIDE REBELLION
October 7-18
..
.

---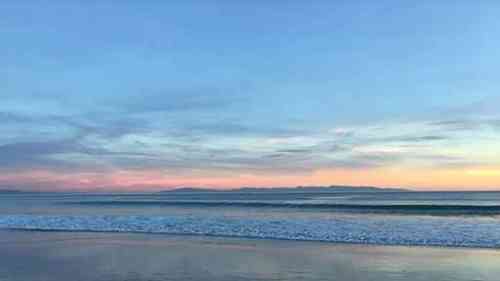 ~
GLOBAL CLIMATE STRIKE
.
"We Are Striking to Disrupt the System": An Hour with 16-Year-Old Climate Activist Greta Thunberg
Democracy Now 9-11-19
Since her strike began in 2018, Greta has become a leading figure in the climate justice movement. She has joined protests across Europe. She has addressed world leaders at the U.N. climate talks in Poland and the European Union Parliament. She has even met the pope. And now she is in New York to join a global climate strike on September 20 and address the U.N. Climate Action Summit on September
.

•
Santa Cruz, California • Climate Strike Schedule
•
I want you to act like our house is on fire because it is
•
For more information and links go to

Santa Cruz Climate Action Network
I'm walking out because it's important to protect our planet and ourselves and polar bears from climate change. Emunah Posner Minami, Age 8, Santa Cruz
• Currently Planned Events •
ARRT Build for Climate Strike  Sep 14
Fri Sep 20, 4-8pm,  Global Climate Strike Kick-Off at Louden Nelson Center –  Forum including music,basketball, food, kid art activities, speakers and panels. see
Fri Sep 20 – 3:30 – 6pm, Youth Action in Watsonville,
Watsonville Plaza
Sat Sep 21 – 2-6pm – 40831 Get Together at the Summit House, Art Building for Climate Strike 9/27, networking opportunities, open mic 4pm-6pm, freedom for anyone to set up art or tables. Organizer # inner.action
Sun Sep 22 – 6-8pm, Eat for the Earth Climate Dinner and Presentation
Sun Sep 22 – Novasutras Equinox Meditation – 12:30-1:30pm – City Hall Plaza
Mon Sep 23 – Extinction Rebellion – US Day of Action
Tue Sep 24 –  12-1:30pm  – Citizens Climate Lobby Street Action
Tue Sep 24 – 7-9pm,  Faith in Our Future – Interfaith event – Peace United Church
Wed Sep 25 – 5-9pm Real Democracy Teach -In by Within Reach at Louden Nelson Center. Keynote speakers: Danny Sheehan, Nancy Glock-Grueneich and Ernestina Saldana. Grassroots and effective governance: what does it take to make decisions we can all live with?
Thu Sep 26 –  5-6:30pm  – Citizens Climate Lobby Street Action 2
Thu Sep 26 – 7pm, Movie "Blowout"    – about the fracking industry – Live Oak Grange, 7pm – discussion with local filmmaker after the movie 
Fri Sep 27 – BIG STRIKE DAY
.
.
The Right to a Future — With Naomi Klein and Greta Thunberg
The Intercept 9-5-19
"The Right to a Future" kicks off a week of climate coverage, starting September 15, by Intercept reporters working across our beats. The effort is part of Covering Climate Now,
1hr 45 min
.
---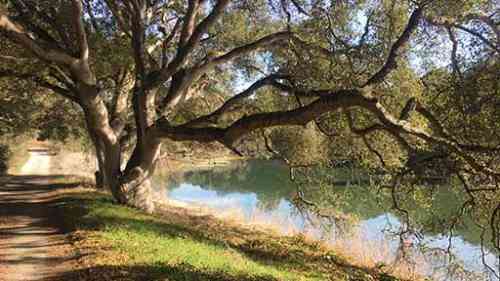 HOT AIR NEWS ROUNDUP
.
'Like nothing we've seen': Queensland bushfires tear through rainforests
The Guardian
9-9-19
Queensland's former fire commissioner says an erratic bushfire front that climbed into the state's subtropical rainforest and razed the 86-year-old Binna Burra Lodge is "like nothing we've ever seen before". "What we're seeing, it's just not within people's imagination," said Lee Johnson, who spent 12 years in charge of Queensland's fire service. "They just didn't believe it could ever get so bad." Queensland remains in the grip of one of the worst bushfire threats in its history, fuelled by prolonged dry conditions and fierce gusting winds; an "omen" of a potentially devastating fire season ahead. There are still 52 fires burning across the state. Schools are closed and about 20 structures have been destroyed. Early on Sunday morning, a fire front climbed into the Lamington national park and razed Binna Burra, a historic eco-tourism lodge built in the 1930s and surrounded by subtropical Gondwana rainforest.
A Shantytown's Warning About Climate Change and Poverty from Hurricane-Ravaged Bahamas
Inside Climate News 9-11-19
As of Tuesday, 5,400 people had been evacuated to New Providence, home to Nassau, the nation's capital. Emergency response officials estimated 4,000 people remained on Great Abaco, where living conditions, including lack of food, running water and electricity, were becoming increasingly dire. Many of the missing were from low-lying shantytowns where thousands of Haitian migrants lived in rough-hewn wooden structures that were flattened by the storm. … "They were predicting right on the dot the sea level rise, they could have called an emergency meeting of parliament or of the cabinet and they could have instituted mandatory evacuation and hundreds and hundreds of those people would be saved," Joseph Darville, vice president of Rights Bahamas, said. "It is a catastrophe beyond measure." While Bahamian officials did visit The Mudd prior to the storm and urged residents to evacuate, many people still did not leave, perhaps because they had nowhere to go or because they were living in the Bahamas illegally, Darlier said. "What I have heard is they said they are afraid of being arrested, some of them are not legal," Darlier said.
Democratic Presidential Candidates Face 7 Hours of Tough Questions on Climate Change, From Fracking to Fossil Fuels
Desmog 9-7-19
The claim that natural gas can be a "bridge fuel," which was a cornerstone of the Obama administration's approach to fossil fuels, was largely abandoned by the candidates, with most indicating some level of support for bans on fracking and offshore drilling. …The furthest outlier on methane was Minnesota Senator Amy Klobuchar, who said she still sees natural gas as a "transition fuel" and said she'd allow fracking to continue, despite saying that the crisis requires us to "do what the science tells us." Klobuchar added that she'd review fracked oil and gas wells individually to decide which ones are "too dangerous." For reference, drillers have fracked more than 1.7 million wells in the U.S., according to the Independent Petroleum Association of America. … Many of the candidates connected a response to climate change with the chance to offer Americans good-paying jobs in non-fossil fuel industries. "I want to be very clear that the coal miners, the men and women who work on the oil rig, they are not my enemy," said Sanders. "Climate change is my enemy." The conversation delved deeply into the difficulties facing older workers in fossil industries, with candidates saying that they didn't expect everyone to go out and become a solar installer. Candidates talked about jobs not only in the renewable energy industry, but in all of the trades, as well as a revamped approach to farming and agriculture.
Pope says deforestation must be treated as a global threat
Rueters 9-7-19
Francis made his appeal on a visit to Madagascar, the world's fourth-largest island, which research institutes and aid agencies say has lost about 44% of its forest over the past 60 years, abetted by illegal exports of rosewood and ebony. Francis zeroed in on endemic corruption, linking it with persistent, long-term poverty as well as poaching and illegal exports of natural resources. Addressing Madagascar's president, Andry Rajoelina, his cabinet and other officials, Francis said some people were profiting from excessive deforestation and the associated loss of species. "The deterioration of that biodiversity compromises the future of the country and of the earth, our common home," he said.
Bernie Sanders' Plan to Phase out Nuclear Power Draws Attacks — Here's Why They're Wrong
Desmog 8-30-19
Like the coal industry, the U.S. nuclear industry has been on the decline, but in this case, the drop is primarily due to aging nuclear plants closing and not being replaced. Still, this trend doesn't mean U.S. taxpayers won't pay the price as both industries continue to lobby hard for bailouts. In Ohio, nuclear industry lobbyists recently secured a $1.1 billion bailout of two economically failing nuclear power plants (and struggling coal plants) while incentives for renewables were cut. Not all Ohio citizens were happy with this handout, and one group is currently collecting signatures to put the bailout before voters in a referendum next year. A similar bailout of the nuclear industry was proposed in Pennsylvania. "I don't see nuclear as a solution to climate change," Jaczko told The Intercept. "It's too expensive, and would take too long if it could even be deployed. There are cheaper, better alternatives. And even better alternatives that are getting cheaper, faster." … As evidenced by the nuclear bailouts, there is still money to be made in the utility business, and while the chances of building new nuclear power plants in the U.S. are remote, the industry is pushing back hard against Bernie Sanders' plan. Nuclear industry executives are perhaps inspired by the executives of failed coal, oil, and gas firms who get rich while bankrupting their companies.
Researchers identify five factors for better coastal risk-management strategies
PHYS ORG 9-6-19
The scientists analyzed sea-level rise and storm surge projections for Norfolk, Virginia, and standardized the results to resolve the differences. They identified five factors that caused the greatest differences between projections and had the potential to impact risk management strategies. The five factors are: accounting for the complex behavior of ice sheets; considering a timescale past the century; resolving storm surge events with a low probability of occurring; considering that storm surge may deviate from the historical record; and taking into account the fact that projections are uncertain. The researchers' findings appear in a recent edition of the journal Scientific Reports. The researchers found that assumptions about ice sheet behavior led to the greatest differences in projections. Models that accounted for the potential of a rapid disintegration and melting of ice sheets projected 1.7 to 4.5 more feet of sea-level rise by 2100 than those that did not make similar assumptions.
New marine heat wave resembles killer 'Blob' that devastated sea life on West Coast, NOAA says
Seattle News 9-5-19
Like The Blob, which formed in 2014 and peaked in 2015, the new mass of warm water emerged over the course of a few months. A persistent weather pattern has becalmed winds that typically stir up the ocean's surface to keep it cool. The heat wave is relatively new and right now mostly has affected the upper layers of the ocean. If weather patterns shift, it could break up rapidly, according to the National Oceanic and Atmospheric Administration (NOAA). ... The new expanse of unusually warm water is eerily similar: It has quickly grown in much the same way, in the same area, to almost the same size, stretching from roughly Alaska to California. It is the second-largest marine heat wave in terms of area in the northern Pacific Ocean in the last 40 years, after the earlier Blob. "It's on a trajectory to be as strong as the prior event," … This year's heat wave already is almost as large and almost as warm, with temperatures as much as 6 degrees Fahrenheit above normal over a very large area. The size and intensity of the heat wave are ominous signs of its potential danger to marine life. … Last time around there were unexpected outcomes, including much higher stranding rates of gray whales. … This time around, Washington is already seeing a widespread harmful algae bloom that could be related to the warm water mass.
'Most renewable energy companies' linked with claims of abuses in mines
The Guardian 9-5-19
Analysis published by the Business & Human Rights Resource Centre (BHRRC), an international corporate watchdog, revealed that 87% of the 23 largest companies mining cobalt, copper, lithium, manganese, nickel and zinc – the six minerals essential to the renewable energy industry – have faced allegations of abuse including land rights infringements, corruption, violence or death over the past 10 years. As the global economy switches to low-carbon technologies to combat global heating, demand for minerals could rise by as much as 900% by 2050,
Worse US Atlantic floods need planned retreat - Its coasts are at ever-greater risk from rising seas, and US Atlantic floods will soon force people to move. Why not start planning now?
Climate News Network 9-3-19
What are now considered once-in-a-hundred-years floods are on the increase in the US. Later this century, they could happen to northern coastal states every year. And even in the more fortunate cities along the south-east Atlantic and the Gulf of Mexico coasts, the once-in-a-century floods will happen a lot more often: somewhere between every 30 years and every year. In a second study, a team of distinguished scientists argues that the US should face the inevitable and begin to plan for a managed, strategic retreat from its own coasts. At the heart of both studies is a set of new realities imposed by a rapidly-heating ocean and higher air temperatures worldwide. As the icecaps of Greenland and Antarctica melt, and as the glaciers of Canada and Alaska retreat, so sea levels have begun to rise inexorably. But as the oceans increase in average temperature, thanks to an ever-warmer atmosphere driven by greenhouse gases from profligate combustion of fossil fuels, so the oceans have begun to expand: warmer waters are less dense, and thus higher.
.
LEGISLATION, ELECTIONS & POLICY
.
European Green Deal portfolio handed to EU vice president, in major elevation
Climate Change News 9-9-19
Dutch social democrat Frans Timmermans was nominated on Tuesday to develop the "European green deal" over the next five years. He is to directly manage the climate change directorate (DG Clima) and coordinate efforts across agriculture, health, transport, energy, cohesion and environment. Announcing the line-up in a webcast press conference, commission president Ursula von der Leyen said she wanted to create a "flexible, agile" team to deliver on the bloc's priorities. "At the heart of it is our commitment to become the world's first climate neutral continent," she said of Timmermans' role. "Those who act first and fastest will be the ones who grab the opportunities of the ecological transition."
Washington [State] Supreme Court Establishes 'Very Important Precedent' for Climate Necessity Defense in Case of Valve-Turner Ken Ward
Common Dreams 9-6-19
In a decision that could profoundly impact future litigation involving climate activists, the Washington Supreme Court this week refused to review a lower court's ruling to allow valve-turner Ken Ward to present a "necessity defense" for charges related to a 2016 multi-state action that temporarily shut down tar sands pipelines.
How Big Oil Blocked the Nation's Greenest Governor on Climate Change
Inside Climate News 9-10-19
Few outside Inslee's circle of advisers knew that one of the nation's most ardent advocates of climate action had been working for weeks to forge an alliance with one of the state's leading greenhouse gas polluters—the oil giant BP. Now, on the day before a key hearing for Inslee's proposal to enact the nation's first carbon tax, the kind of comprehensive climate plan he had been talking about since taking office, BP was evasive.  "Will you be testifying tomorrow on behalf of BP?" Chris Davis, Inslee's senior climate advisor, wrote in an email to the company's Washington state lobbyist Denny Eliason. "Very needed right now." Eliason put him off, indicating he'd know more after an upcoming call. But the next morning, Inslee's office still had no idea if his proposal would go before the state Senate's chief tax-writing committee that day with the influential backing of BP. The oil company was the best hope Inslee's team had for the endorsement of a big business directly affected by the policy—support that could win over conservative Democrats or even Republicans, whose votes Inslee needed for the measure to pass. "Any news?" Davis prodded in another email. BP's lobbyist delivered the final brush-off two hours before that afternoon's hearing. Despite BP's public support for carbon pricing and the concessions Inslee and Democratic lawmakers had made to win the oil company's support for their carbon tax proposal, BP wasn't going along. Eliason said BP would take no position on the bill—a silence that might as well have been a death knell.
US Democrats will carry global hopes for climate action to 2020 poll
Climate Change News 9-5-19
The Democrat candidate opposing Donald Trump in the US 2020 election will carry one of the most ambitious climate plans of any large developed country – with far-reaching impacts beyond American borders. In a marathon seven-hour prime-time televised discussion on the climate crisis and how to address it, Democratic candidates set-out unprecedented plans to overhaul the US economy away from fossil fuels with record investments in research and innovation and the promise to create millions of jobs. Candidates differed on the pace of decarbonisation and scope of the energy transition: former vice-president Joe Biden talked of $1.7 trillion of federal investment over the next 10 years, while Vermont senator Bernie Sanders promised Americans $16.3tn of public investment to finance his transition plan.
.
THE AMAZON
.
Why a boycott of Brazilian goods could be the best way to stop the Amazon fires
Democracy Now 8-28-19
.
UN Recognizes Bolivia's Efforts In Combating Amazon Fires
Telsur 9-27-19
Bolivia has significantly stepped up efforts to combat fires that have affected the country, especially in the tri border area between Brazil and Paraguay.  On Sunday, Morales announced that the government had mobilized "2,000 soldiers and 450 police firefighters who along with volunteers are supported by 4 helicopters, three planes and the Supertanker who are working to control the fire. We will continue to reinforce these operations" Then on Monday, it was announced that the number of those mobilized against the fire had gone up to 4000. This includes firefighters, soldiers, police, volunteers and veterinarians to treat displaced animals. The government has also set out plans to purchase the 'supertanker' that they are currently leasing.
Western regime-change operatives launch campaign to blame Bolivia's Evo Morales for Amazon fires
Grayzone 9-29-19
As Brazil's Bolsonaro allows elite landowners to incinerate the Amazon, professional regime-change operatives like Jhanisse V. Daza seek to redirect blame for the fires onto the leftist government of Bolivia, whose President Evo Morales faces elections in October.
Amazon Chaos: "BlackRock Is Literally Reaping Profits As The World's Jungles Burn"
Zerohedge 9-7-19
BlackRock is the top three shareholders in 25 of the world's biggest publicly traded deforestation-risk companies; these companies are known for producing soya, beef, palm oil, pulp and paper, rubber and timber, but also have a long track record in burning down forests to clear land for agriculture purposes. … BlackRock has made tremendous investments in pulp and paper and palm oil companies, as well as investments in beef, rubber, and timber, with many of these companies operating in South America. BlackRock's investments in pulp and paper increased from $103 million in 2014 to $565 million in 2018, a 548% gain in value. 

Here is the report referenced in the article above…

Black Rock's Big Deforestation Problem
Amazon Watch August 2019
This paper examines the role of BlackRock, the world's largest fund manager with $6.5 trillion USD of assets under management, in financing the global crisis of deforestation and land conflict. By evaluating BlackRock's holdings in 167 publicly listed companies active in palm oil, cattle, pulp and paper, rubber, soy and timber between 2015 and 2018,5this research documents BlackRock's substantial exposure to deforestation and land conflict risks. The paper also considers BlackRock's recently publicized approach to engagement in the palm oil sector, offers brief Environmental, Social and Governance (ESG) risk profiles of a subset of companies selected from BlackRock's portfolios, and shows that BlackRock's ESG-labeled funds contain numerous high-risk holdings in deforestation and conflict-linked securities.
As Bolsonaro Incinerates the Amazon, Urgent Action Is Needed for Climate Justice
WSWS 9-10-19
According to Maria Luísa Mendonça, director of the Network for Social Justice and Human Rights in Brazil, "The international community needs to call for a boycott of the main commodities produced by agribusiness: beef, soy, sugarcane and timber. I think this is the only message that is going to have an effect in terms of pressuring the Bolsonaro administration, because he doesn't believe in climate change and he is implementing policies that are giving a green light for deforestation."
'Getting Angry on Social Media Not Enough': Thousands Across 6 Continents Mobilize to Combat Destruction of Amazon Rainforest
Common Dreams 9-6-19
The demonstrations, which spanned more than 20 countries, came as thousands of fires continued to devastate the Amazon rainforest. Many of the blazes were deliberately and illegally set by farmers, loggers, and ranchers who, according to critics, have been emboldened by Bolsonaro's aggressive support for deforestation, which was accelerated rapidly during his time in office. "Thousands of people around the world are mobilizing alongside Brazil's resistance to the Bolsonaro regime," said Poirier.
If Trudeau Cared About Environment He'd Stop "Making Nice" with Brazilian President Bolsonaro
Global Research 9-10-19
After his election CBC reported, "for Canadian business, a Bolsonaro presidency could open new investment opportunities, especially in the resource sector, finance and infrastructure, as he has pledged to slash environmental regulations in the Amazon rainforest and privatize some government-owned companies." … After his election CBC reported, "for Canadian business, a Bolsonaro presidency could open new investment opportunities, especially in the resource sector, finance and infrastructure, as he has pledged to slash environmental regulations in the Amazon rainforest and privatize some government-owned companies." Canada's support for right-wing, pro-US, forces in the region has also favored Bolsonaro. Since at least 2009 the Canadian government has been openly pushing back against the leftward shift in the region and strengthening ties with the most right-wing governments. That year Ottawa actively backed the Honduran military's removal of social democratic president Manuel Zelaya. In 2011 Canada helped put far-right Michel Martelly into the president's office in Haiti and Ottawa passively supported the 'parliamentary coup' against Paraguayan president Fernando Lugo  in 2012. In recent years Canada has been central to building regional support for ousting Venezuela's government. The destabilization efforts greatly benefited from the ouster of Rousseff and imprisonment of Lula. Brazil is now a member of the Canada/Peru instigated "Lima Group" of countries hostile to the Nicolás Maduro government.
GOP Lobbyists Help Brazil Recruit U.S. Companies to Exploit the Amazon
Intercept 8-23-19
In June, Wilson Lima, the governor of the state of Amazonas, a northwestern province in Brazil that governs approximately a third of the Amazon, including the epicenter of the current forest fire crisis, began work with the Interamerica Group, a Washington, D.C.–based lobbying firm founded by Jerry Pierce Jr. Kellen Felix, a Brazilian national and vice president at Interamerica Group. … Images on social media show Pierce, Felix, and other Interamerica Group officials appearing, in Pierce's description, with members of President Donald Trump's administration and at conservative movement events, including the CPAC convention and with Turning Point USA. Lima is not the only regional official to forge ties with Trump-friendly politicians. The Intercept previously reported that Lima's predecessor, Gov. Amazonino Mendes, signed a controversial $1.6 million contract with Giuliani Safety & Security, a consulting firm affiliated with Rudy Giuliani, now a lawyer for Trump.
.
THE ARCTIC
.
Vintage film shows Thwaites Glacier ice shelf melting faster than previously observed
Science Daily 9-2-19
Newly digitized vintage film has doubled how far back scientists can peer into the history of underground ice in Antarctica, and revealed that an ice shelf on Thwaites Glacier in West Antarctica is being thawed by a warming ocean more quickly than previously thought. This finding contributes to predictions for sea-level rise that would impact coastal communities around the world.

Only two images, but worth checking out…

More areas of broken sea ice and "slush" at the North Pole
Seemorerocks 9-10-19
More fractured ice at the North Pole: This is from a completely different direction - towards the Canadian archipelago.
.
FOSSIL FUELS
.
Not a single tar sands project is likely to pay back investors under a 2°C global warming scenario, Carbon Tracker found…

New Oil Projects Won't Pay Off If World Meets Paris Climate Goals, Report Shows
Inside Climate News 9-6-19
"While they may say they support the Paris Agreement, whatever that means, it's not reflected in their behavior," said Andrew Grant, a senior analyst at Carbon Tracker Initiative, a financial think tank focused on energy transition. In effect, oil companies are giving the world—and their investors—an either-or proposition: Either their balance sheets go bust when oil demand plummets, or the world does as warming soars past 2 degrees Celsius (3.6°F). It's one or the other, the report says. … They found that billions of dollars in new projects that were greenlit last year would lose money if the world succeeds in limiting warming to below 2°C. Not a single tar sands project is likely to pay back investors under a 2°C scenario. In fact, they found that because of the great expense of extracting oil from Canada's tar sands, or oil sands, the projects wouldn't even pay off under a higher scenario that would lead to nearly 3°C of warming. That scenario assumes countries will enact the commitments they've made under the Paris Agreement but take no more action.
Key facts about the new EPA plan to reverse the Obama-era methane leaks rule
Yale Climate Connections 9-9-19
EPA Administrator Andrew Wheeler in late August signed and later announced a proposed rule that would significantly weaken the methane leak reporting regulations. The proposed approach generally would allow transmission and storage sectors of the industry to self-regulate and self-report leaks of the highly-potent greenhouse gas. In a prepared statement, Wheeler said "methane is valuable, and the industry has an incentive to minimize leaks and maximize its use." He said that since 1990, "methane emissions across the natural gas industry have fallen by nearly 15%," and that the new EPA approach "should not stifle this innovation and progress." Separate rules on volatile organic chemicals "also reduce methane," making the existing rule "redundant," Wheeler argued. Some large oil and gas companies, including BP, Exxon, and Shell, had voiced opposition to the new rules rollback. But smaller companies and the industry's principal trade association, the American Petroleum Institute, with more than 620 oil and gas company members, had pushed for weakening the methane regulations.
Microorganisms reduce methane release from the ocean
EurekAlert 9-10-19
The majority of the atmosphere's methane is created by microorganisms living under oxygen-free conditions. It has so far been assumed that it is mainly the activity of these organisms that governs the release of methane from e.g. swamp areas on land and ocean areas with oxygen depletion. However, new research from the Department of Biology at University of Southern Denmark (SDU) shows that most of the methane created in the ocean's oxygen-depleted areas is removed by methane-eating microorganisms before it is released to the atmosphere.
.
WEATHER
.
Dorian One of Strongest, Longest-Lasting Hurricanes on Record in the Atlantic
Inside Climate News 9-7-19
Dorian's size, rainfall and stalling behavior reflected what scientists expect to see more of as the planet warms. Global warming, fueled by increasing greenhouse gas concentrations from activities like burning fossil fuels, can exacerbate extreme weather, and it contributes to sea-level rise that then worsens the impact of storm surges. Warmer air also holds more moisture, so storms can dump more rain, particularly when they stall as Dorian did. Hurricane Dorian's 185 mph sustained winds as it reached the Bahamas tied with Hurricanes Gilbert (1988) and Wilma (2005) for the second-strongest maximum sustained winds in the Atlantic basin since 1950 and one of the strongest at landfall, according to Phil Klotzbach, a hurricane expert and research scientist at Colorado State University's Department of Atmospheric Science.
Hawaii's Warmest Summer on Record (and Alaska's Second Warmest)
Weather Underground 9-11-19
Although 2800 miles of open ocean separate them, both Anchorage, Alaska and Honolulu, Hawaii experienced their warmest climatological summers (June-August) on record this year. It appears that this was Alaska's second warmest summer (following that of 2004) but it is likely that it was Hawaii's warmest. It is hard to confirm this outcome,  since NOAA does not provide average temperatures for Hawaii as a whole (the only state they don't do such for). However, data for a handful of specific sites—Honolulu, Hilo, Lihue, and Kahului—make a strong case that this summer's heat across Hawaii has been unprecedented.

Good article…

The issues raised by climate change in the wake of Hurricane Dorian
WSWS 9-6-19
The scale of the disaster in the Bahamas is immense and among the events that have been predicted for several years as part of the broader research studying the impact of climate change. One such recent study is the Fourth National Climate Assessment published last October, which warns that key factors of hurricanes Harvey and Maria were "consistent with what might be expected as the planet warms." In particular, the report focused on the rapid increase of wind speeds and the intensity of heavy rain. …Similar assessments are already being made about Hurricane Dorian. One of its principal features was that it stalled over the Bahamas and moved barely more than one mile per hour for more than a day, essentially drowning parts of the islands in a continuous deluge. It has also set new records for size, rainfall and lifetime. It is only chance that Dorian did not do to a major city in the US or Canada—or to Nassau, a city of nearly 300,000 only 100 miles south—what it did in the northern Bahamas. Dorian also made landfall as far north as Nova Scotia, an indication that global weather patterns are more broadly shifting warmer air and water toward the poles, another prediction made by those studying the impact of climate change.

Excellent. Food for thought…

A globalised solar-powered future is wholly unrealistic – and our economy is the reason why
The Conversation 9-6-19
I would argue that the way we take conventional "all-purpose" money for granted is the main reason why we have not understood how advanced technologies are dependent on the appropriation of labour and resources from elsewhere. In making it possible to exchange almost anything – human time, gadgets, ecosystems, whatever – for anything else on the market, people are constantly looking for the best deals, which ultimately means promoting the lowest wages and the cheapest resources in the global South. … So the general consensus seems to be that the problem of climate change is just a question of replacing one energy technology with another. But a historical view reveals that the very idea of technology is inextricably intertwined with capital accumulation, unequal exchange and the idea of all-purpose money. And as such, it is not as easy to redesign as we like to think. Shifting the main energy technology is not just a matter of replacing infrastructure – it means transforming the economic world order. … One highly contested issue is the land requirements for harnessing renewable energy. Energy experts like David MacKay and Vaclav Smil have estimated that the "power density" – the watts of energy that can be harnessed per unit of land area – of renewable energy sources is so much lower than that of fossil fuels that to replace fossil with renewable energy would require vastly greater land areas for capturing energy. … Solar power is not displacing fossil energy, only adding to it. And the pace of expansion of renewable energy capacity has stalled – it was about the same in 2018 as in 2017. Meanwhile, our global combustion of fossil fuels continues to rise, as do our carbon emissions. Because this trend seems unstoppable, many hope to see extensive use of technologies for capturing and removing the carbon from the emissions of power plants and factories. Carbon Capture and Storage (CCS) remains an essential component of the 2016 Paris Agreement on climate change. But to envisage such technologies as economically accessible at a global scale is clearly unrealistic.
Climate change underlies Europe's rapid warming
Climate News Network 9-5-19
"Even at this regional scale over Europe we can see that these trends are much larger than what we would expect from natural variability," said Ruth Lorenz, a researcher from the Swiss Federal Institute of Technology, also known as ETH Zurich. "That's really a signal from climate change." She and colleagues report in the journal Geophysical Research Letters that they looked at observations and measurements from around 1,000 weather stations between 1950 and 2018 and then analysed the top 1% of the highest extremes of heat and humidity, and the top 1% of coldest days during the same timespan. Since 1950, the number of days of extreme heat in Europe has tripled. The number of extreme cold days has been reduced, twofold in some places, and by a factor of three in others.
The danger of heat and cold across Australia
EurekAlert 9-10-19
The study, published today in the journal Climatic Change, reveals that in warmer regions of Australia up to 9% of deaths were related to heat, with the elderly facing the greatest risk. Cold weather had a much smaller impact (-0.4% nationwide) except in the coldest climate zone, where 3.6% of deaths could be linked to cold temperatures. "Accurately measuring temperature-related mortality is an important step towards understanding the impacts of climate change, particularly across different climate zones," says study author Dr Thomas Longden, from the UTS Centre for Health Economics Research and Evaluation.
Wettest Calendar Year to Date: 2019 Slogs Onward
Weather Underground 9-9-19
A slightly wetter-than-average August helped keep the contiguous U.S. on track for its wettest calendar year on record, according to NOAA's monthly climate statistics released Friday. The nation saw its 45th-wettest August out of 125 years of recordkeeping. March and July are the only two months in 2019 that have been drier than average for the 48 contiguous states. For the year to date (January-August), the precipitation total of 24.59" handily tops the previous record of 24.23" set just two years ago, in 2017. The top five wettest Jan-Aug periods have all occurred since 1979.
.
---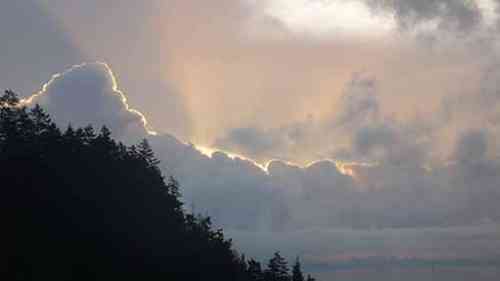 ADAPTION AND RESILIENCE
.

What about moving people away from low lying areas. This is not mentioned in the report…

Benefits of Investing in Climate Adaptation Far Outweigh Costs, Commission Says
Inside Climate News
9-10-19
The report, released Tuesday by the Global Commission on Adaptation, argues that a drastic increase in investing in adaptation measures, such as early warning systems and resilient infrastructure, would not only avoid tremendous human suffering and economic losses, it would bring benefits that would outweigh the costs nearly four-to-one. "For years we have seen adaptation frankly as the Cinderella of climate change, way behind mitigation," said Christiana Figueres, former executive secretary of the United Nations Framework Convention on Climate Change and a member of the adaptation commission. "The message of this report is either we delay and pay or we plan and prosper."

Another article on the report…

World 'gravely' unprepared for effects of climate crisis – report
The Guardian 9-10-19
The report has been produced by the Global Commission on Adaptation (GCA), convened by 18 nations including the UK. It has contributions from the former UN secretary general Ban Ki-moon, the Microsoft founder, Bill Gates, environment ministers from China, India and Canada, the heads of the World Bank and the UN climate and environment divisions, and others. Among the most urgent actions recommended are early-warning systems of impending disasters, developing crops that can withstand droughts and restoring mangrove swamps to protect coastlines, while other measures include painting roofs of homes white to reduce heatwave temperatures. … Flood protection is key and Shanghai, and other Chinese "sponge cities" are deploying porous pavements, rooftop gardens and trees in parks to soak up water from downpours. Relatively simple measures can also be effective, such as painting roofs with reflective white paint. In the Indian city of Ahmedabad, this has cut temperatures in the rooms below by 5C.

This is the report referenced in the article above…

Adapt Now – A Gllobal Call for Leadership on Climate Resilience
Global Commission on Adaptatoin 9-10-19
Global actions to slow climate change are promising but insufficient. We must invest in a massive effort to adapt to conditions that are now inevitable: higher temperatures, rising seas, fiercer storms, more unpredictable rainfall, and more acidic oceans. We are not starting from a standstill. There are many bright spots where adaptation efforts have begun—but we need more urgency, innovation, and scale. Adaptation is not an alternative to a redoubled effort to stop climate change, but an essential complement to it. Failing to lead and act on adaptation will result in a huge economic and human toll, causing widespread increases in poverty and severely undermining long-term global economic prospects. The good news is that adaptation, done right, will lead to better growth and development. It will also protect nature, reduce inequalities, and create opportunities.
Bolivia to Be Completely Food Independent in 2020 by Investing in Small Farmers
ABC 6-17-19
The Government of Bolivia has invested $40 million to support small and medium farmers in food production. Deputy Minister of Rural Development and Agriculture, Marisol Solano, stated that over 20 food security projects are already underway across the country, with financial support so far being given to breeding livestock and fish farming, as well as increasing the production of crops like potatoes, tomatoes, wheat, vegetables, coffee, and cocoa.
Renewable Energy's Booming, But Still Falling Far Short of Climate Goals
Inside Climate News 9-6-19
Renewable energy capacity quadrupled worldwide over the past 10 years, with an estimated $2.6 trillion invested in its growth, a new report from the United Nations Environment Programme shows. But the speed of that growth still falls far short of what researchers say is needed to keep global warming in check. To meet the Paris climate agreement aim of keeping global warming under 1.5 degrees Celsius, the Intergovernmental Panel on Climate Change reported last year that the world would need to invest an average of about $3 trillion to $3.5 trillion every year between 2016 and 2050.
'Planting water' is possible -- against aridity and droughts
EurekAlert 9-11-19
The water regime of a landscape commutes more and more between the extremes drought or flooding. The type of vegetation and land use plays an important role in water retention and runoff. Together with scientists from the UK and the US, researchers from the Leibniz- Institute of Freshwater Ecology and Inland Fisheries (IGB) have developed a mathematical model that can reflect the complex interplays between vegetation, soil and water regimes. They show, for example, that in beech forests water is increasingly cycled between soil and vegetation to increase evaporation to the atmosphere, while grass cover promotes groundwater recharge.
An Increasingly Urbanized Latin America Turns to Electric Buses
Yale Environment 9-9-19
The other 77 buses in the city's bus rapid transit system, called Metroplús, run on natural gas and move about 251,000 passengers daily. Thousands more privately owned coaches and minibuses burn diesel as they traverse the sprawling metropolitan area of 3.7 million people, with older models leaving a trail of sour-smelling smoke. Faced with chronic air pollution and concerns about climate change, Medellín is now trying to move quickly to electrify its entire mass transit network. Metroplús launched its first electric bus in April 2018. Another 64 battery-powered buses will hit the streets later this year, having recently arrived on a ship from Shanghai. The new units will make Medellín the second-largest electric bus fleet in Latin America, after Santiago, Chile.
University ends red meat meals and cuts carbon
Climate News Network 9-10-19
Cambridge University in England, one of the richest and most famous universities in the world, has ended red meat meals in its outlets. Beef and lamb are off the menu in its cafes and canteens, to educate staff and students about how to change their diets so as to help avoid dangerous climate change. At the same time, the university says the decision will go a long way to reducing the carbon footprint of the University Catering Service (UCS) and cutting the amount of land needed to feed the students and administrators. In a report on its decision to cut out red meat, known also as ruminant meat, the university says it has also greatly improved the variety of meals in its restaurants, particularly of vegetarian and vegan alternatives. This has lowered the amount of land the UCS needs to grow food by over a quarter and its carbon footprint by over a third, while at the same time increasing profits.
No more burgers and coke? Climate fears hit meat, drink sales
Reuters 9-10-19
Consumers worried about the environment are cutting their spending on meat and bottled drinks and trying to reduce plastic waste, and this trend is set to accelerate as climate concerns mount, a global survey showed on Tuesday. About a third of people surveyed in 24 countries in Europe, Latin America and Asia are alarmed about the environment, with half of those - or 16% of the global total - taking active steps to reduce their imprint. "We're already seeing small reductions in spending on meat, bottled drinks and categories such as beauty wipes," data analytics firm Kantar said in a report on the survey.
.
---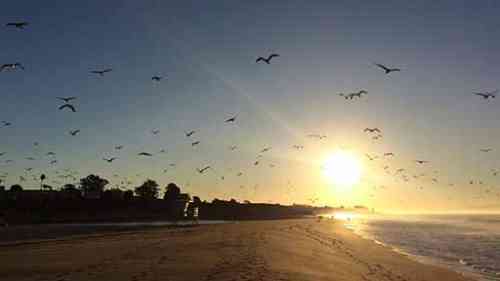 WILDLIFE & THE ENVIRONMENT
.
Breakdown in coral spawning places species at risk of extinction - Synchronized coral spawning has become erratic, endangering the long-term survival of coral species
Science Daily 9-5-19
Coral reefs are among the most diverse and productive ecosystems on our planet. But due to climate change and other human stressors, reef-building corals that reproduce by means of broadcast-spawning -- the simultaneous release of eggs and sperm into open water -- may now be under threat of extinction.
Bristol Bay Salmon Are in Hot Water
Hakai 9-11-19
Twenty-five kilometers northwest, in the nearby Igushik River, the water was even warmer. One hundred thousand sockeye salmon waited for cooler conditions so they could move upstream to spawn. But, unwilling to pass through the hot, shallow water, the fish used up the available oxygen and suffocated—it was the largest sockeye salmon die-off ever seen in Bristol Bay, says Timothy Sands, a biologist with the Alaska Department of Fish and Game. Elsewhere in the watershed, temperatures also soared.
Global change is triggering an identity switch in grasslands
EurekAlert 9-6-19
Climate change is causing grasslands to shift beneath our feet, putting these benefits at risk. Global change--which includes climate change, pollution and other widespread environmental alterations--is transforming grasslands and the plant species in them. A new study from researchers at Michigan State University shows what these changes to grassland plant communities look like, and reveal they are not always in ways scientists expect. "Here in the Midwest, grasslands have been reduced to less than 1% of what they were at the time of European settlement and understanding what drove these changes is important to managing and restoring these systems"
Explosion in plastic pollution post-World War II seen in marine sediments
PHYS ORG 9-6-19
The amount of plastic fragments in Santa Barbara Basin sediments has been increasing exponentially since the end of World War II, according to a study by researchers from Scripps Institution of Oceanography at the University of California San Diego. The sharp increase matches a rise in the rate of plastic production worldwide and a surge in California's coastal population during the same time period. The research team, sifting through nearly 200 years of sediments, noted that since the 1940s the amount of microscopic plastics has doubled about every 15 years. "This study shows that our plastic production is being almost perfectly copied in our sedimentary record. Our love of plastic is actually being left behind in our fossil record," said Scripps microplastics biologist Jennifer Brandon, lead author of the study that appears today in the journal Science Advances.
Australia launches emergency relocation of fish as largest river system faces collapse
The Guardian 9-9-19
Faced with a looming ferocious summer with little rain forecast, the New South Wales government has embarked on a Noah's Ark type operation to move native fish from the Lower Darling – part of Australia's most significant river system – to safe havens before high temperatures return to the already stressed river basin. Researchers have warned of other alarming ecological signs that the Lower Darling River – part of the giant Murray-Darling Basin – is in a dire state, following last summer's mass fish kills. Professor Fran Sheldon, from Griffith University's Australian Rivers Institute, said only one surviving colony of river mussels had been found along the river and there were signs that river red gums were under severe stress. "If the river red gums die, and some are hundreds of years old, there will be a domino effect. Banks will collapse, there will be massive erosion and it will send sediments down the river."
.
---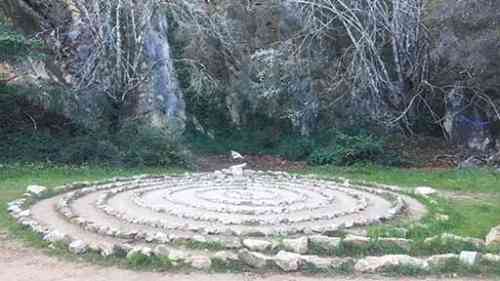 PROTESTS • EXTINCTION REBELLION • RESISTANCE
Bill McKibben:  This Climate Strike Is Part of the Disruption We Need
Climate Change News
9-6-19
And now those young people have asked the rest of us to join in.  After the last great school strike in May, they asked adults to take part next time.  The date is Sept. 20, and the location is absolutely everywhere.  Big trade unions in South Africa and Germany are telling workers to take the day off.  Ben and Jerry's is closing down its headquarters (stock up in advance), and if you want to buy Lush cosmetics, you're going to be out of luck.  The largest rally will likely be in New York City, where the U.N. General Assembly begins debating climate change that week—but there will be gatherings in every state and every country.  It will almost certainly be the biggest day of climate action in the planet's history.  (If you want to be a part—and you do want to be a part—go to globalclimatestrike.net.) ... But it can't be just young people.  It needs to be all of us—especially, perhaps, those of us who have been placidly operating on a business-as-usual basis for most of our lives,
.
Fridays for Future
.
Inspired by teen climate activist Thunberg, Latin American activists converge in Chile
Reuters 6-1-19
Inspired by Swedish teenage climate activist Greta Thunberg, a group of young activists from several Latin American countries have converged in Chile to exchange ideas on how to battle climate change. In a mountainous area on the outskirts of Santiago, representatives of Argentina, Bolivia, Chile, Costa Rica, Colombia, Ecuador, Mexico, Peru, Paraguay and Uruguay exchanged ideas for actions to pressure changes in their countries' policies. "Our goal here is to enable them so that they have more tools, more possibility of making a stronger movement, a movement with more impact to contain the climate crisis," Ilan Zugman of the 350.org organization told Reuters. The group chose the Chilean capital because it will host the COP 25 climate change conference in December.
.
Greta Thunberg
.
David Beckham, Greta Thunberg among winners at GQ awards in London
Reuters 9-3-19
The 16-year-old Thunberg, who started missing school on Fridays a year ago to protest outside the Swedish parliament, sparking a global climate strike movement known as Fridays for Future, won GQ's Game Changer Award. Tuesday's ceremony, hosted by Welsh actor Michael Sheen, was GQ's 22nd such event, and was held in association with luxury lifestyle group HUGO BOSS. It drew a host of celebrities, including model Naomi Campbell and veteran singer Tom Jones.

This is old, but they are still at it…

The hounding of Greta Thunberg is proof that the right has run out of ideas
The Guardian 5-1-19
Over the past few days, something extraordinary has happened in our politics. A bunch of grown men have begun bullying a schoolgirl. Perhaps you already know who I mean: Greta Thunberg, she of the pigtails and school strikes, who came to Westminster last week and slammed adoring MPs for posturing rather than taking action on climate breakdown, then hoofed it over to St Pancras for the 36-hour train ride back to Stockholm. Which left the eco-denialists back here with a stonking great headache: how to bash this 16-year-old celeb? Not by dismantling her arguments, not when the scientists and Sir David of Blue Planet back her up. Nor by sniffing around her record, since by definition a teenager hasn't much of a past to rake over. The standard methods of political warfare off-limits to them, they are trying something new and unusual. They are sinking their teeth into her.
.
Extinction Rebellion
.
JOIN XR USA: on their website
.
XR NEWSLETTERS & EVENTS: on their website
.
XR USA: on YOUTUBE
.
Getty heiress donates £500,000 to fund that backs Extinction Rebellion
Telegraph 9-6-19
The heiress Aileen Getty has donated nearly £500,000 to Extinction Rebellion, claiming "disruption" is necessary for climate action progress. Ms Getty, 62, is the granddaughter of the oil tycoon J Paul Getty, who became the world's richest man in 1965. She said the donation "is not necessarily restitution" for the fortune her family made from oil.
.
---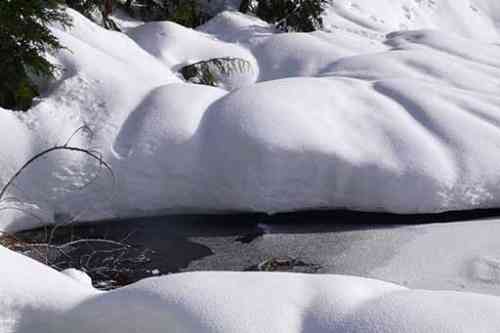 CLIMATE STUDIES
.
Reactor turns greenhouse gas into pure liquid fuel
Science Daily
9-3-19
An electrocatalysis reactor built at Rice University recycles carbon dioxide to produce pure liquid fuel solutions using electricity. The scientists behind the invention hope it will become an efficient and profitable way to reuse the greenhouse gas and keep it out of the atmosphere. The catalytic reactor developed by the Rice University lab of chemical and biomolecular engineer Haotian Wang uses carbon dioxide as its feedstock and, in its latest prototype, produces highly purified and high concentrations of formic acid.
Oxygen depletion in ancient oceans caused major mass extinction
PHYS ORG 9-30-19
Late in the prehistoric Silurian Period, around 420 million years ago, a devastating mass extinction event wiped 23 percent of all marine animals from the face of the planet. For years, scientists struggled to connect a mechanism to this mass extinction, one of the 10 most dramatic ever recorded in Earth's history. Now, researchers from Florida State University have confirmed that this event, referred to by scientists as the Lau/Kozlowskii extinction, was triggered by an all-too-familiar culprit: rapid and widespread depletion of oxygen in the global oceans. Their study, published today in the journal Geology, resolves a longstanding paleoclimate mystery, and raises urgent concerns about the ruinous fate that could befall our modern oceans if well-established trends of deoxygenation persist and accelerate.
---
Global Warnings
QMS: Time to disconnect greed from the welfare of earth, if survival means anything. I like trees.
Paul Beckwith: "I declare a global climate change emergency to claw back up the rock face to attempt to regain system stability, or face an untenable calamity of biblical proportions."
Kevin Hester: "There is no past analogue for the rapidity of what we are baring witness to. There has been a flood of articles ... 2C is no longer attainable and that we are heading for dangerous climate change"
Magi Amma: We need to turn on a dime at mach nine!
...
Equivalencies:
• 1 gigatonne = 1 billion tons
• 1 gigatonne Carbon = 3.67 gigatonnes CO2
• 1 part per million (ppm) of atmospheric CO2 = 7.81 gigatonnes CO2
• 1 part per million of atmospheric carbon = 2.13 gigatonnes of carbon
Enjoy!