Hot Air
Submitted by magiamma on Thu, 02/13/2020 - 4:54am
The last few days have been spent up at UCSC at the student strike in support of the TA cola4all strike [cost of living].
Today there were close to 1K students in the middle of the street blocking the entrance.
There were at least 100 cops today. Here is one deployment from yesterday. They also had a large truck to put people into the size of a 20 ft Penske. These men are in riot gear with batons.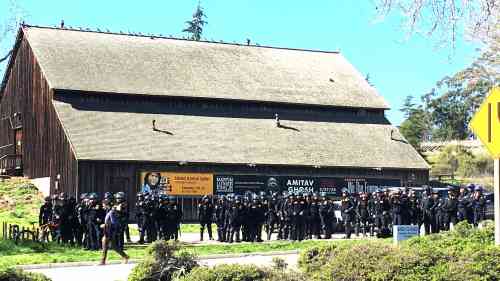 Food not Bombs brought food for everyone and many folks made contributions. The No On Recalls committee rented porta-potties for them.
We did voter reg, talked about issues we had endorsed. It seemed like most of the students were going to vote for Bernie. This is the crowd gathering just before the evening caucus to plan for the next day.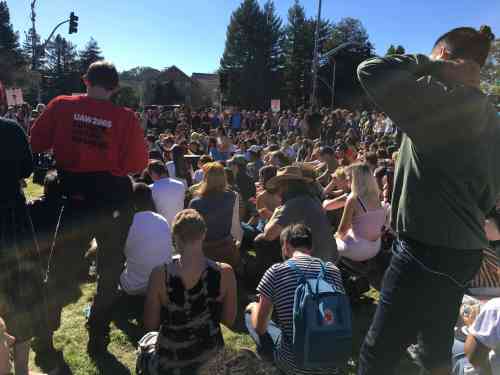 I have been setting up at 7:30 before they block the entrance and breaking down around 4:30 and working with the campus organizers and the No On Recalls folks as we, Henry (last term senior and organizer for No On Recalls) and I, can. Tired, but in a good way. Sleeping deeply.
Reminds me of the Viet Nam protests. Bern it down...