Extinction Rebellion- Portland, Oregon
Submitted by earthling1 on Fri, 09/20/2019 - 9:07pm
A estimated 20,000 people crowded into downtown today to support the young people of Extinction Rebellion who walked out of school to bring their concerns to those in government.
Many, many adults showed up in solidarity and were just as vocal and engaged.
An eclectic assortment of imaginative signs and costumes revealed an engaged and thoughtful crowd not afraid to speak their truths.
Kudos to the schoolkids who showed up and to a number of teachers who joined them.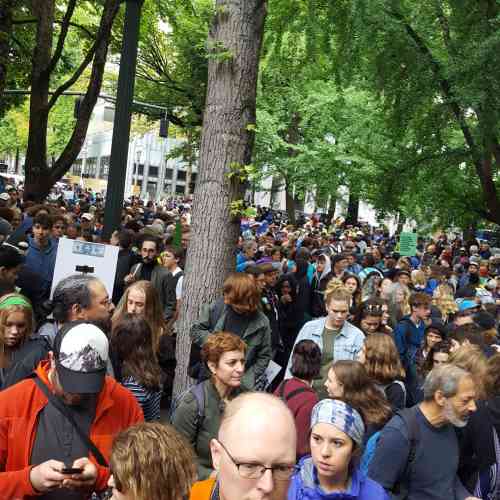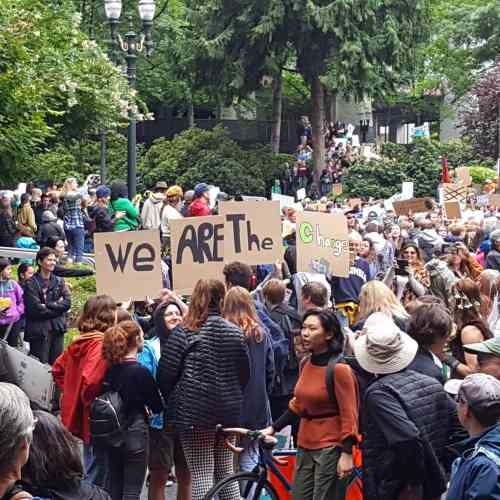 A march across the Hawthorne Bridge and down the esplanade to Oregon Museum of Science and Industry ended at a festival like area of booths and food courts with free info on a wide range of ideas on how to become more involved in other activities that effect change in a positive way.
Further events are scheduled all week.
A great time was had by all.