The Dose - 10-22-21
Submitted by joe shikspack on Fri, 10/22/2021 - 6:00am
---
An open thread for gentle discussions of all things Covid.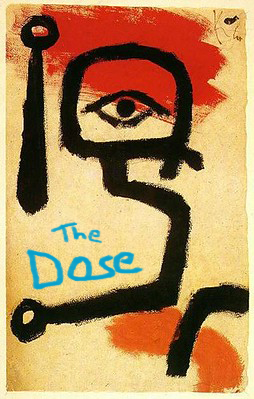 ---
Hey! Good Evening!
Vaccination reduces the risk of dying or being hospitalised with Covid-19 by 90%, a French study of 22.6 million people over the age of 50 has found.

The research published on Monday also found that vaccines appear to protect against the worst effects of the most prevalent virus strain, the Delta variant.

"This means that those who are vaccinated are nine times less at risk of being hospitalised or dying from Covid-19 than those who have not been vaccinated," the epidemiologist Mahmoud Zureik, who oversaw the research, told Agence France-Presse.

The study – the largest of its kind so far – was carried out by Epi-Phare a scientific group set up by France's health system, its national health insurance fund, l'Assurance Maladie (CNAM), and the country's ANSM medicines agency.

Researchers compared 11.3 million vaccinated over-50s with the same number of unvaccinated from the same age group between 27 December 2020, when vaccinations began in France, and 20 July this year.

They found "a reduction in the risk of hospitalisation superior to 90%" from the 14th day after the second dose and a similar reduction in the number of deaths from Covid-19. Similar findings have previously been published in Israel, the UK and the US.
As Covid-19 infections surge in England, people are increasingly reporting catching Sars-CoV-2 for a second or even third time. New analysis has suggested that unvaccinated individuals should expect to be reinfected with Covid-19 every 16 months, on average.

With winter approaching, scientists are warning that such reinfections could add to the burden on the NHS, some calling for the vaccination programme to be extended to all schoolchildren, including two doses for teenagers.

"If you've got high-level prevalence, and frequent exposure to the virus, as you have in schools, you are going to see more and more people getting reinfected despite having been double vaccinated," said Stephen Griffin, associate professor of virology at the University of Leeds.

This time last year, the assumption was that although reinfections could occur this was relatively uncommon, with only two dozen or so recorded worldwide.

We now know that natural immunity to Sars-CoV-2 begins to dwindle over time. One Danish study suggested that the under-65s had about 80% protection for at least six months, while the over-65s had only 47% protection.
Two Wisconsin mothers whose children had Covid-19 in September have sued their school districts, for "needlessly and recklessly endangering the health and safety" of their children and other students. Both lawsuits accuse the school districts of creating a "snake pit" for students by not implementing Covid-19 safety measures recommended by health officials, such as indoor masking, at their schools this year.

The suits say the Falls Creek school district and school board and Waukesha school district and school board "are aware that by removing their Covid-19 mitigation measures they are needlessly and recklessly endangering the health and safety of their students".

Gina Kildahl filed on Monday in Wisconsin's western district court after her child, a Falls Creek district elementary school student, tested positive for Covid-19 in late September. The complaint said the school board voted against a mask requirement for the 2021-22 school year and that people are allowed to visit the district without masks or being screened or tested for Covid-19.

While Kildahl's child wore a mask to school each day, according to the complaint, many other students did not. In late September, there was an outbreak in her child's class and the child tested positive. The complaint alleges that the district and school board's refusal to implement Covid-19 mitigation measures was the cause of the child's infection and illness.

The other lawsuit was filed by Shannon Jensen in Wisconsin's eastern district court last week. It describes a similar situation in Waukesha.
Deysia Padilla's family thought she was at work. Instead, she spent last Thursday afternoon unloading a mound of orange and pink baby socks in a sunny South Bronx laundromat – one-by one, in all their three-inch glory. She had 48 hours to consider an impossible choice: either get vaccinated or lose her job.

Padilla is one of thousands of unvaccinated New Yorkers affected by Mayor Bill de Blasio's ultimatum last week. Not only do city employees face the reality of losing their jobs, but without a shot, they'll even forgo unemployment payments. Some unvaccinated Bronx natives would rather pursue a life outside New York City than be forced to take the vaccine.

"I feel like my dream is being shattered by the government," said Padilla. "I'm being taken out of my home." The 25-year-old mother had plans to become an art teacher one day. Now, she's considering moving to Florida with her husband and three-month-old baby.

A pandemic-induced population shift to Florida – sometimes called the city's sixth borough – is already under way. As of March, more than 33,500 New Yorkers permanently relocated to Florida – up 32% from the same period in the previous year. Experts say people flocked south for looser Covid restrictions, affordable housing, and access to in-person schools. ...

As some Bronx natives consider moving out-of-state to avoid the shot, community leaders question the long-term effects of vaccine mandates on community trust. "​​Overusing heavy-handed mandates that threaten people's livelihoods is seen as cruel," said Tom Sheppard, who serves on the city's elected Community Education Council and is co-founder of Bronx Parent Leaders Advocacy Group, in a tweet. "You may even mean well, but doing it this way erodes trust instead of building it."
The Texas governor, Greg Abbott, issued an executive order Monday to prohibit any entity, including private business, from enforcing a Covid-19 vaccine mandate on workers and called on state lawmakers to pass a similar ban into law.

The move comes as the Biden administration is to issue rules requiring employers with more than 100 workers to be vaccinated or test weekly for the coronavirus. Several major companies, including Texas-based American Airlines and Southwest Airlines, have said they would abide by the federal mandate.

"No entity in Texas can compel receipt of a Covid-19 vaccine by any individual, including an employee or a consumer, who objects to such vaccination for any reason of personal conscience, based on a religious belief, or for medical reasons, including prior recovery from Covid-19," Abbott wrote in his order.
Russia's natural population has undergone its largest peacetime decline in recorded history over the last 12 months, according to an analysis of official government statistics made by a prominent independent demographer, as the country battles a deadly fourth wave of the Covid-19 pandemic.

The natural population, a number calculated from registered deaths and births, excluding the impact of migration, declined by 997,000 between October 2020 and September 2021, the demographer Alexei Raksha has calculated.

Russia has been one of the countries hit hardest by the pandemic, registering at least 660,000 excess deaths since the start of 2020, according to government data, and the dramatic drop appears to show the devastating toll the pandemic has had on the country's social fabric.

Previous government reports showed Russia's population decline in 2020 was 11 times greater than that of the pre-pandemic 2019.
In-N-Out burger has become the first restaurant in San Francisco to be temporarily closed for failing to enforce the city's vaccine mandate. City officials made the move on 14 October after the burger chain said it won't force staff to check that customers were fully vaccinated before allowing them to dine inside the restaurant.

Restaurants in San Francisco, as well as a number of US cities including New York and New Orleans, are legally required to make customers show proof of vaccination before dining indoors. Health officials in the city, who have been carrying out checks on restaurants, say they made numerous requests to In-N-Out to enforce these checks but have not seen improvement after weeks of spot checks.

This failure to comply led to the city's department of public health (SFDPH) closing San Francisco's only In-N-Out location, in Fisherman's Wharf, a waterfront tourist market. The restaurant has since reopened for takeout but is still not able to offer indoor dining. SFDPH's official Twitter account joked that restaurants might want to consider the name In-N-Outside.
---