Donald Trump Now The Hugest Climate Catalyst #OnePlanetSummit #Climate
Submitted by

divineorder

on Tue, 12/12/2017 - 5:18pm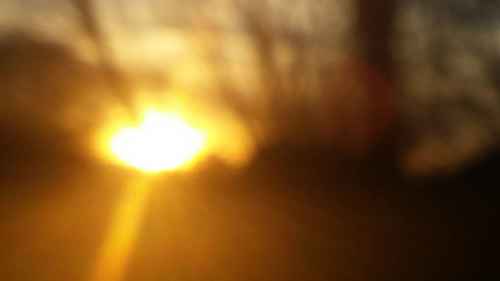 . Thank Donald Trump For Today's #OnePlanetSummit #Paris #Macron #Climate
Okay now, who will admit to reading with passing interest reports on Trump's campaign speeches about protecting US jobs, Social Security, Medicare, stopping TPP, and more populist words? Anyone?
Thankfully, I, like most here, had already had the same experience with Barack Obama's saying all the right things to get elected with little track record of producing results, so didn't let our deepest heart's desires cloud our thinking with Monsieur Trump.
What has amazed me though, has been what a great unifier he has become now in office!!!

Not a real unifier, of course, but the worldwide reaction to the results of his actions —and those of his appointees — has brought many people to take action, in ways that had never done so before.
Take for example, his 'leadership' around climate change.
"If we don't win very quickly on climate change, then we will never win" – @billmckibben for @RollingStone. People just go quiet when I tweet about this urgent issue. There won't be trans rights or human rights or anything if we don't save the planet soon. https://t.co/lLXKWS6XTD

— Paris Lees (@parislees) December 5, 2017
....

...
There are plenty of tipping points like this: The Amazon, for instance, appears to be drying out and starting to burn as temperatures rise and drought deepens, and without a giant rainforest in South America, the world would function very differently. In the North Atlantic, says Mann, "we're ahead of schedule with the slowdown and potential collapse" of the giant conveyor belt that circulates warm water toward the North Pole, keeping Western Europe temperate. It's tipping points like these that make climate change such a distinct problem: If we don't act quickly, and on a global scale, then the problem will literally become insoluble. We'll simply move into a dramatically different climate regime, and on to a planet abruptly and disastrously altered from the one that underwrote the rise of human civilization. "Every bit of additional warming at this point is perilous," says Mann.

Another way of saying this: By 2075 the world will be powered by solar panels and windmills – free energy is a hard business proposition to beat. But on current trajectories, they'll light up a busted planet. The decisions we make in 2075 won't matter; indeed, the decisions we make in 2025 will matter much less than the ones we make in the next few years. The leverage is now.

Trump, oddly, is not the central problem here, or at least not the only problem. Yes, he's abrogated the Paris agreements; true, he's doing his best to revive the coal mines of Kentucky; of course it's insane that he thinks climate change is a Chinese hoax.

But we weren't moving fast enough to catch up with physics before Trump. In fact, it's even possible that Trump – by jumping the climate shark so spectacularly – may run
some small risk of disrupting the fossil-fuel industry's careful strategy.
 . That strategy, we now know, began in the late 1970s. The oil giants, led by Exxon, knew about climate change before almost anyone else. One of Exxon's chief scientists told senior management in 1978 that the temperature would rise at least four degrees Fahrenheit and that it would be a disaster. Management believed the findings – as the Los Angeles Times reported, companies like Exxon and Shell began redesigning drill rigs and pipelines to cope with the sea-level rise and tundra thaw."
http://www.rollingstone.com/politics/news/bill-mckibben-winning-slowly-i...
Trump and his Administration has not only energized climate/environmental groups, cities and counties, but in Paris today #OnePlanetSummit began with the surprising meeting of hundreds of political, financial, and other leaders from around the world.
A people's tribunal met in the days leading up to the summit:
Macron's renewed appeal to US #climate researchers to come to #France came on the eve of today's opening of the #OnePlanetSummit on global #climatechange in #Paris. Private US citizen-activists such as Michael Bloomberg & Leonardo Dicaprio will attend. https://t.co/5oDYvU5mVT

— Douglas Herbert (@dougf24) December 12, 2017
Will be interesting to see the feedback on the summit from those groups.
Special United Nations Envoy billionaire climate activist Michael Bloomberg was there, and recently quipped that protestors owed a debt of gratitude to Mr. Trump for energizing people worldwide to renew work for climate change.
The Latest: Bloomberg notes climate protest 'debt' to Trump - Former New York Mayor Michael Bloomberg says in a tongue-in-cheek statement that environmentalists owe President Donald Trump a debt of gratitude for acting as a "rallying cry" for action o... https://t.co/x7nYqv6hTt

— Amanda Underwood (@techglamgirl) December 12, 2017
Wonder if the President will have anything to say about what Special Envoy Bloomberg has been doing?
Companies coming clean on climate change - Hundreds of companies have pledged to report climate-related information, joining an environmental campaign led by billionaire Michael Bloomberg and U.K. central banker Mark Carney. https://t.co/1xfCuXLBgz

— Social Media (@Social_Media_b7) December 12, 2017
Exxon is now actually claiming it will be transparent.
Also there were Gates, Branson, Schwarzenegger.... heh. Kerry. Mr. Tesla .We'll see what they came up with, but lawd knows the climate is changing quicker than ever imagined.
We could go on and on about the many groups working on other issues that have been energized . For example:
The election of Donald "grab her pussy" Trump may in hindsight been a defining moment for the fight against sexual harassment. Then came Harvey Weinstein et al., to launch the #MeToo movement. Roy Moore could take this over the top.https://t.co/KzGWRlBBGZ

— Jack Toy (@jacktoy) December 11, 2017
Ahhhh, but let's not.
As Bill Mckibben argues :
In fact, that's the problem with climate change. It won't stand still. Health care is a grave problem in the U.S. right now too, one that Donald Trump seems set on making steadily worse. If his administration manages to defund Obamacare, millions of people will suffer. But if, in three years' time, some new administration takes over with a different resolve, it won't have become exponentially harder to deal with our health care issues. That suffering in the interim wouldn't have changed the fundamental equation. But with global warming, the fundamental equation is precisely what's shifting. And the remarkable changes we've seen so far – the thawed Arctic that makes the Earth look profoundly different from outer space; the planet's seawater turning 30 percent more acidic – are just the beginning. . "We're inching ever closer to committing to the melting of the West Antarctic and Greenland ice sheets, which will guarantee 20 feet of sea-level rise," says Penn State's Michael Mann, one of the planet's foremost climatologists. "We don't know where the ice-sheet collapse tipping point is, but we are dangerously close." The latest models show that with very rapid cuts in emissions, Antarctic ice might remain largely intact for centuries; without them, we might see 11 feet of sea-level rise by century's end, enough to wipe cities like Shanghai and Mumbai "off the map."