Open Thread WE 25 JAN 23 ~ remember the green comet
Submitted by QMS on Wed, 01/25/2023 - 6:44am
~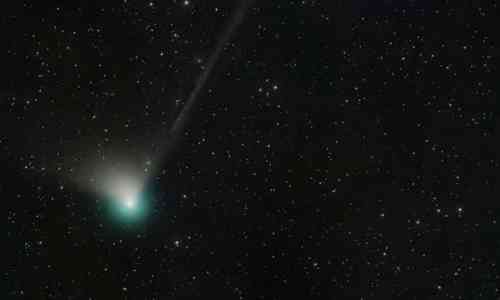 ~
Green Comet Cleanser
~
There is no better time to scrub the tub than now that the green comet cleanser is
coming in for a quick zip. We spoke with Mr. Clean about this 50,000 year old act.
~
~
On to other things.. Opening lines from an old novel. Do you remember this?
~
~
Ships at a distance have every man's wish on board. For some they come in with the tide.
For others they sail forever on the horizon, never out of sight, never landing until the Watcher
turns his eyes away in resignation, his dreams mocked to death by Time.
That is the life of men.
Now, women forget all those things they don't want to remember, and remember everything
they don't want to forget. The dream is the truth. Then they act and do things accordingly.
~
OT, so shout-out your financial warring political climate spiritual observations with glee!
~
Credits ~
Their Eyes Were Watching God by Zora Neale Hurston 1937
~