US Aircraft Carrier in Stockholm Sweden
Submitted by ban nock on Sat, 06/04/2022 - 4:05pm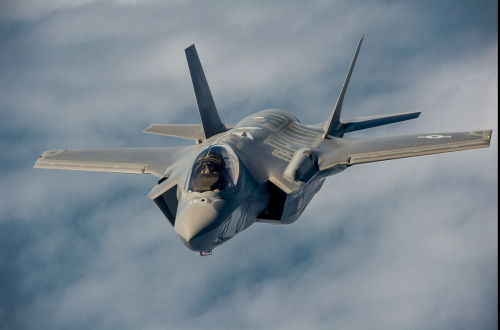 Technically an amphibious assault craft it carries all kinds of helicopters, oodles of vertical take off Ospreys and stealth fighter aircraft.
Sweden and Norway, formerly neutral countries want to join nato, frigging Denmark is sending arms, Germany doubling its defence budget. I think Hungary is the only holdout. Putin the guy who blows up apartments full of Russians has done one good thing, Europe is United.
Ukraine will take back all the land the Soviets have tried to steal, the only question is how long it will take.
Just a reminder... When the Ukraine govt refused to closer ties with Europe in 2013, against the wishes of the people, they ousted the PM, and formed a new government. Russia has been importing citizens to Eastern Ukraine for generations, and a small revolt against Ukraine by these citizens was supported by the Communist Army without markings on tanks or insignia on uniforms in 2014. The Communists stole parts of eastern Ukraine, Crimea, and like all of similar thugs they weren't content to take part of a country, so they invaded the rest trying to take the capital.
The Communists are now fairly isolated, they either have or are about to go into default on their sovereign debt. Ukraine is modernising it's army, training recruits, and shipping supplies from the US and Europe. Russia has lots of dumb bombs, and is using them. Russian units that are supposed to have a thousand men are operating with 150, they still don't have air superiority, and Ukrainians are being trained on much more modern equipment. It's now a question of who can bring the best equipment and munitions to the war the fastest. Of course there is also the fact that the Ukrainians are fighting for their freedom and their country, where as the Russian soldiers are fighting for .... nothing.
Just by putting an aircraft carrier in Sweden, the US is causing Russia to keep some parts of it's army in the Baltics. Currently Russia's best front line troops are fighting in Ukraine, and not making much progress, at some time in the not too distant future they might well be used up, and it will be like the siege of Kiev again. Massive losses of men and material. And will they be able to hold out in Crimea?