The Dose - 1-14-22
Submitted by joe shikspack on Fri, 01/14/2022 - 6:00am
---
An open thread for gentle discussions of all things Covid.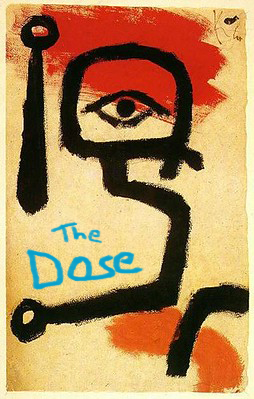 ---
Hey! Good Morning!
Schools going virtual, airlines canceling flights, pharmacies and testing centers closing temporarily, shelves emptying in grocery stores because of transportation delays, blood donations dropping to crisis levels for the first time ever and the country's hospitals are becoming stretched. This is the US in the grip of the Omicron variant.

Omicron may cause milder symptoms in some people, but its effects are ricocheting throughout America and creating some of the greatest challenges of the Covid-19 pandemic.

"We have supply shortages, we have transportation shortages, that are a result of people being out because of Covid, and especially Omicron being so infectious. And that is obviously limiting the workforce, and limiting the workforce is creating some of the havoc that we're all experiencing," said Ezekiel Emanuel, vice-provost at the University of Pennsylvania.

Joe Biden has vowed to keep businesses and schools open, but some experts wonder if that's possible given the nature of Omicron and the lack of adequate measures to combat it.

"The economy cannot stay open and schools cannot stay open when so many people are getting sick," said Margaret Thornton, an educational researcher at Princeton School of Public and International Affairs. "We must take action to slow the spread in order to keep schools running, to keep businesses running," she said – but much of that action has been slow to happen.
Coronavirus loses 90% of its ability to infect us within 20 minutes of becoming airborne – with most of the loss occurring within the first five minutes, the world's first simulations of how the virus survives in exhaled air suggest.

The findings re-emphasise the importance of short-range Covid transmission, with physical distancing and mask-wearing likely to be the most effective means of preventing infection. Ventilation, though still worthwhile, is likely to have a lesser impact.

"People have been focused on poorly ventilated spaces and thinking about airborne transmission over metres or across a room. I'm not saying that doesn't happen, but I think still the greatest risk of exposure is when you're close to someone," said Prof Jonathan Reid, director of the University of Bristol's Aerosol Research Centre and the study's lead author.

"When you move further away, not only is the aerosol diluted down, there's also less infectious virus because the virus has lost infectivity [as a result of time]."

Until now, our assumptions about how long the virus survives in tiny airborne droplets have been based on studies that involved spraying virus into sealed vessels called Goldberg drums, which rotate to keep the droplets airborne. Using this method, US researchers found that infectious virus could still be detected after three hours. Yet such experiments do not accurately replicate what happens when we cough or breathe.
As the Omicron variant overwhelms healthcare systems across the country, Sen. Bernie Sanders and Rep. Ro Khanna are leading a call for the Biden administration to drastically expand its plans to distribute "one of the most effective tools the federal government has at its disposal"—rapid Covid-19 tests.

Sanders (I-Vt.), Khanna (D-Calif.), and Rep. Adam Schiff (D-Calif.) led more than 40 Democrats in the House and Senate in writing to the White House Sunday, urging officials "to take additional, immediate steps to eliminate existing barriers to Covid-19 rapid tests and ensure robust access to free over-the-counter rapid tests throughout the country for the duration of the pandemic."

Specifically, the lawmakers said, all Americans should have the ability to take at least one "surveillance" test per week, in keeping with the guidance of many public health experts—and the White House must immediately scale up test production to alleviate the nationwide shortage as well as removing financial barriers.

After initially scoffing last month at the idea of providing at-home tests to all Americans, as other wealthy countries have done, the Biden administration responded to intense pressure by announcing it would purchase 500 million rapid antigen tests and make them available to the public free of charge.

But the Omicron variant is spreading rapidly, with an average of 737,000 cases being reported per day in recent weeks, and with its "increased ability to spread to fully-vaccinated individuals," said the lawmakers, "far more testing capabilities are needed, and will be needed for the foreseeable future, as well as policies that ensure testing is easy, free, and accessible to everyone."

The variant has spread across the country amid a shortage of rapid tests driven by officials' and companies' failure to anticipate demand, according to some experts. When cases went down last spring, workers at Abbott Laboratories, the maker of the BinaxNOW rapid antigen test, were told to destroy the testing supplies and then laid off to save the company money—weeks before the Delta variant drove a new surge in cases.

The testing shortage has gotten so dire, the letter stated, that the Centers for Disease Control and Prevention's (CDC) latest guidance advising people to isolate for five days after testing positive says the "'best approach' is to conduct a rapid test toward the end of the five-day isolation period '[i]f an individual has access to a test and wants to test.'"

"The language used in the public health guidance from the administration itself is indicative of the significant barriers individuals face when trying to access or purchase Covid-19 rapid tests," wrote the lawmakers.

Sanders, Khanna, and their colleagues applauded President Joe Biden's recent commitment to using the Defense Production Act to scale up manufacturing of tests.
The supreme court on Thursday blocked the Biden administration from enforcing a requirement that employees at large businesses be vaccinated against Covid-19 or undergo weekly testing and wear a mask on the job.

At the same time, the court is allowing the administration to proceed with a vaccine mandate for most healthcare workers in the US.

The court's conservative majority concluded the administration overstepped its authority by seeking to impose the Occupational Safety and Health Administration's (Osha) vaccine-or-test rule on US businesses with at least 100 employees. More than 80 million people would have been affected.

"Osha has never before imposed such a mandate. Nor has Congress. Indeed, although Congress has enacted significant legislation addressing the Covid-19 pandemic, it has declined to enact any measure similar to what Osha has promulgated here," the conservatives wrote in an unsigned opinion.

In dissent, the court's three liberals argued that it was the court that was overreaching by substituting its judgment for that of health experts. "Acting outside of its competence and without legal basis, the court displaces the judgments of the government officials given the responsibility to respond to workplace health emergencies," Justices Stephen Breyer, Elena Kagan and Sonia Sotomayor wrote in a joint dissent.
Also of interest:
Massachusetts Mask Debacle: State Fails its Elementary and Secondary School Teachers
Kim Iversen: Spain & Israel Finally GIVE UP Containing Covid. Mom Locks Son In Trunk To Avoid Covid.
Face masks make people look more attractive, study finds
---