Open Thread WE 12 JAN 22 ~ Coexistence
Submitted by QMS on Wed, 01/12/2022 - 5:00am
~
For people who have no critical acumen, a state is a mythical entity, for those who think critically it is a rational fiction, created by man in order to facilitate human coexistence.
Friedrich Durrenmatt
~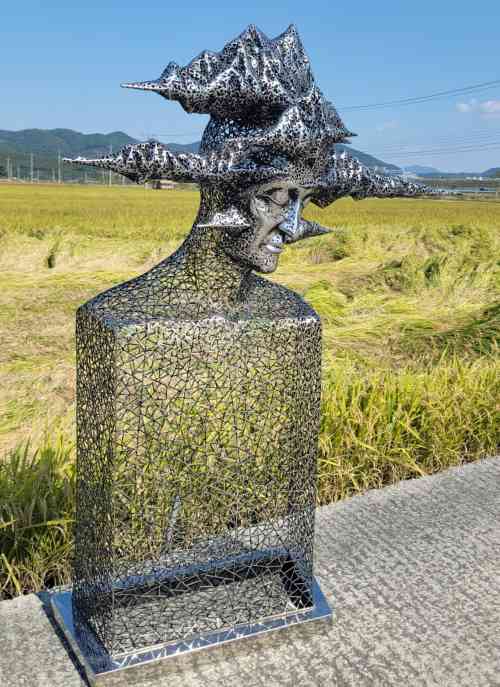 ~
Beautiful Coexistence
Half of the morning sky holds the night,
as the moon in the semi-darkness still gives its light.
But on the other side of the heavens,
dawn is awakening.
With a glorious pink and orange sunrise.
What a delight to my eyes!
Night and day in the same sky.
Coexisting.
For all to see.
Darkness and light are sharing the canopy.
Coexisting.
Like the winter moon in the dark,
and the sunrise awakening the dawn.
Coexisting.
In the same sky.
At the same time.
~
Being able to coexist in a diverse society doesn't seem like a difficult proposal. What is it going to take for us to pull together as a species to wrestle down the difficulties of the world? Seems the solutions the PTB are pushing: war, resource scalping, financial strangulation etc. are not working out so well. Drop your ideas in the suggestion box below.
~
Open Thread so no need to limit your comments to the above topic. Please save the Covid discussions for the Dose. Thanks.
~
Credits ~
sculpture by Kang Dong Hyun Forest of Coexistence
stainless steel and urethane paint; Korea
https://www.thisiscolossal.com/2018/02/animal-sculptures-by-kang-dong-hyun/
edited poem by The Faithful Dreamer; Canada
~