The Weekly Watch
Submitted by Lookout on Sun, 03/07/2021 - 7:11am
Time to Change!

Yes, it is time for change in many ways and on many levels. Next week we will have changed time and leaped forward an hour...except not all.

Most of Arizona hasn't observed Daylight Saving Time since 1968. Hawaii abandoned the Uniform Time Act a year before Arizona, in 1967, simply because of its relative proximity to the equator, which makes Daylight Saving Time unnecessary. The sun rises and sets around the same time each day in Hawaii, making the idea of springing forward and falling back redundant. A handful of U.S. territories also don't observe Daylight Saving Time for essentially the same reasons as Hawaii — ample sunshine throughout the day. These places include Puerto Rico, Guam, American Samoa and the U.S. Virgin Islands.
The real change we need isn't adjusting our clocks, but redesigning our entire system...the capitalist, consumer based, polluting, militaristic, manipulative and controlling system. They won't change, so we have to adapt to some sort of new normal and take care of ourselves and others.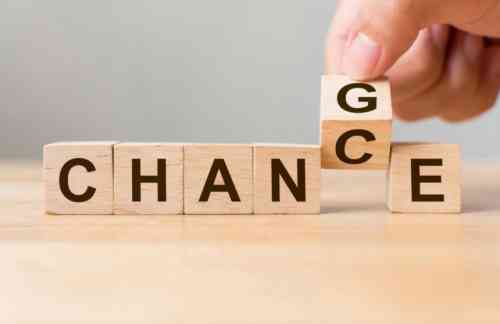 The response to the COVID pandemic is a perfect example of US dysfunction, and provides lessons to how we can act on own to protect ourselves from the unraveling of the social fabric. Everyone made mistakes. I remember being concerned bringing in groceries and other items into the house, but of course now we know this disease spreads through the air not on surfaces. In the US we still have thousands a day dying of COVID, and we continue to refuse to use effective treatments. Another woman had to sue the hospital to allow for the use of ivermectin. (8 min)
Many doctors are now using these therapies despite the lack of FDA approval. Remember the FDA is basically run by big pharma...and its recommendations are based more on potential profit than sound medicine and health advice.
Here's a few stories...
https://www.youtube.com/watch?v=j02TZoefJeE (5 min)
https://www.youtube.com/watch?v=A1Ocq45V2DM (3.5 min)
https://www.youtube.com/watch?v=DguMXUpwUkw&t=35s] (4 min)
So despite all the deaths and anecdotal doctor results, you need to see controlled studies? Well those exist...
Here's an hour long conversation reviewing an array of global studies.
https://www.youtube.com/watch?v=vYF8bnmdQfY
Here's a single study involving 1000's with the success of ivermectin as a preventative
https://www.youtube.com/watch?v=ZALh4gBldFQ&t=45s
Good news. Ivermectin is effective against the new variants.
https://www.youtube.com/watch?v=soIAcI3QhTw (15 min)
Variants of the SARS-COV-2.
UK Variant (B.1.1.7)
South Africa Variant (B.1.351)
Brazil Variant (P.1)
California Variant (B.1.427, B.1.429)
NY Variant (B.1.526)
Here's a good explanation of the variants.
https://www.nytimes.com/interactive/2021/health/coronavirus-variant-trac...
More virulent strains of COVID-19 threaten spring surge
https://www.wsws.org/en/articles/2021/03/06/viru-m06.html
I'm still not hearing a big push for Vitamin D. There are now control studies proving its positive effect in helping to cure COVID resulting in 93% fewer ICU admissions
https://www.ippmedia.com/en/features/first-clinical-trial-support-vitami...
Vaccines have become the holy grail of COVID salvation.
They are very effective.
This study in a nationwide mass vaccination setting suggests that the Pfizer BNT162b2 mRNA vaccine is effective for a wide range of Covid-19–related outcomes, a finding consistent with that of the randomized trial.
https://www.youtube.com/watch?v=sNCrzOl2PfA (29 min with notes)
The problem is not that the good news isn't being reported, or that we should throw caution to the wind just yet. It's that neither the reporting nor the public-health messaging has reflected the truly amazing reality of these vaccines. There is nothing wrong with realism and caution, but effective communication requires a sense of proportion—distinguishing between due alarm and alarmism; warranted, measured caution and doombait; worst-case scenarios and claims of impending catastrophe. We need to be able to celebrate profoundly positive news while noting the work that still lies ahead. However, instead of balanced optimism since the launch of the vaccines, the public has been offered a lot of misguided fretting over new virus variants, subjected to misleading debates about the inferiority of certain vaccines, and presented with long lists of things vaccinated people still cannot do, while media outlets wonder whether the pandemic will ever end.
https://www.theatlantic.com/ideas/archive/2021/02/how-public-health-mess...
It is interesting that the Oxford AZ vaccine still hasn't been approved in the US. It is almost like the $30 a dose vaccines are preferred over the $3 not for profit oxford jab. The J & J vaccines has been approved and should roll out shortly. Just one shot required.
https://www.npr.org/sections/health-shots/2021/03/04/973436193/got-quest...
We are left to our own to determine our own course through the pandemic.
Since last spring we've been taking hefty doses of vitamin D. Although I bought some ivermectin we did not use it as a preventative, but intended to use it if we developed symptoms. Next week we will get our second Moderna shot. Everyone has to evaluate their own approach to these vaccines.
The US for profit sick care system needs to change.
So does our insane foreign policy...
More from Abby...
Biden claims nothing will fundamentally change and so far he is correct...
There will be no rise in the minimum wage. The $2,000 checks he promised to all voters will now be only $1,400 checks. They will also be heavily means tested. Those who made more than $80,000 in 2019 but lost their income in 2020 will get no check at all.

Even as they hold the White House and the House and Senate majorities the Democrats are unable or unwilling to deliver basic progress. This will likely cost them their House majority in 2022 and the presidency in 2024.

Biden's "nothing will fundamentally change" attitude extends into foreign policy.
Tulsi and Aaron call out the Syrian attack...
The idea that China or Russia pose a threat to you is so self-evidently ridiculous, so transparently absurd, that the only way to make you believe it would be to propagandize you, writes Caitlin Johnstone.
https://consortiumnews.com/2021/03/05/countering-the-establishments-mess...
Humanitarian Imperialism https://fair.org/home/humanitarian-imperialism/
How corporate media sell regime change, Intervention and war to progressive audiences
Biden played a key role in selling the Iraq invasion to both Democratic colleagues and a skeptical public. He was also vice president in an administration that was bombing seven countries simultaneously by its end in 2016, and was a strong voice within the administration in favor of intervention ...
Worse, many of Biden's cabinet picks have alarmed antiwar and human rights activists. His director of national intelligence, Avril Haines, was instrumental in covering up the US torture program, while his choice for head of USAID, Samantha Power, supported both the Iraq and Libya wars, arguing that the US must intervene on humanitarian grounds.
On 'Shia Backed', 'Iran Backed' Nonsense And Other Warmongering Journalism
The recent U.S. airstrike at the Syrian-Iraqi border and the missile attacks on U.S. bases in Iraq were followed by many examples of bad journalism.
Nothing speaks louder to me about the sorry state of reporting than ignoring the plight of Julian for reporting US/NATO war crimes.
In this conversation Graham talks with Richard Medhurst about his observations of Assange case and the ruling class crimes.
https://www.youtube.com/watch?v=DTch6Aq2DTk (18 min)
Katie and Matt's last episode of Useful Idiots hosted by Rolling Stone features julian's wife. Cued to her interview...
https://www.youtube.com/watch?v=TnbxOF41_jM&t=42m40s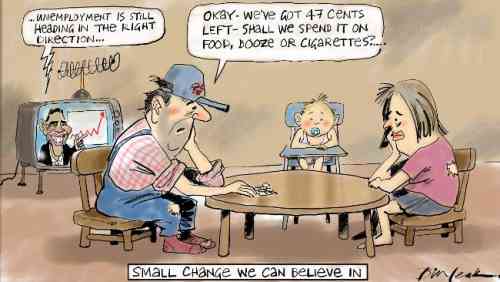 Meanwhile the economy teeters as the empire collapses.
Max and Stacy discuss the Fed's concern about bitcoin...it is out of their control.
https://www.youtube.com/watch?v=r6ZqQS1pmtI (1st 15 min)
'The System Worked as Designed in Texas; That's the Really Scary Thing'
https://fair.org/home/the-system-worked-as-designed-in-texas-thats-the-r...
"We at Food & Water Watch have called publicly, loudly, for a public takeover of electric utilities and power generation, so that it can actually be governed democratically for the good of the people."
In a further cave-in to the right wing, Senate Democrats agreed Friday to reduce the weekly supplemental unemployment benefit in the Biden administration's coronavirus relief bill by $100 a week, from $400 to $300. This would leave unchanged the wholly inadequate level enacted under Trump, itself a 50 percent cut from the $600 benefit included in last March's CARES Act.
https://www.wsws.org/en/articles/2021/03/06/jobs-m06.html
Chris Hedges: The Age of Social Murder
The ruling elites, despite the accelerating and tangible ecological collapse, mollify us, either by meaningless gestures or denial.
What can we do? Check out this master market gardener's yard production...
(the first few minutes are enough to see his productive yard.)
We got to get back to the garden!
Hope you all have a lovely day and great week. Keep the change!