Coffee and Accountability
Submitted by Cant Stop the M... on Tue, 02/23/2021 - 5:25am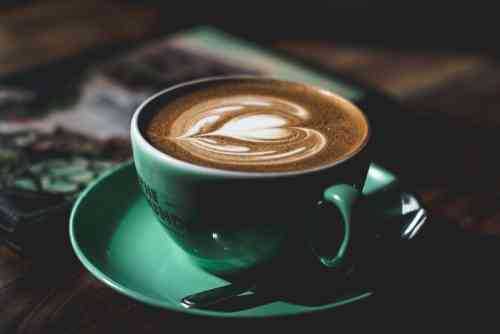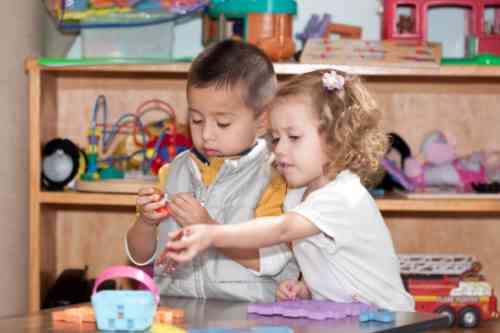 Years ago, I was a devotee of Julia Cameron's self-help book, The Artist's Way. It's a self-help book focused on the creative process.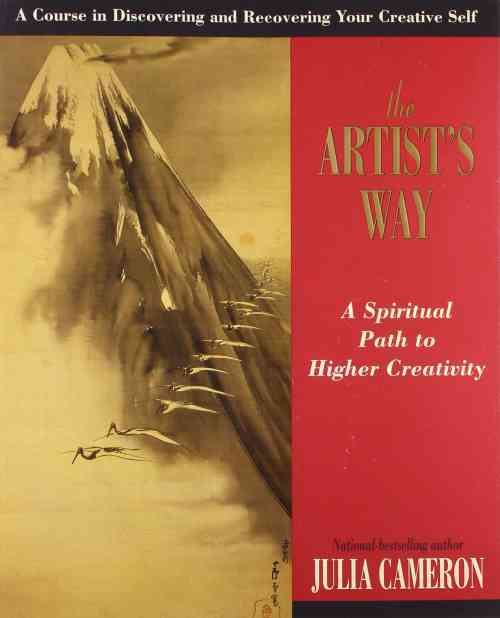 I tried to get through it twice, each time coming to a dead halt in Week 8. Despite my failure to finish, Cameron's basic tools seemed good to me. There were two of them: the morning pages and the Artist's Date. The morning pages are fairly straightforward. As soon as you wake up you get your notebook and a pen (she recommended writing by hand) and write three pages of whatever comes to mind. What usually came to mind, especially in the first few weeks, was all the stuff that stood between me and the stories, poems, and essays I actually wanted to write. The morning pages blew all that intervening junk out like an exhaust pipe.
I did just fine at the morning pages. It was work, and, like most Americans, I expect to be expected to work. Like most Americans, I have a lurking belief that work is virtue.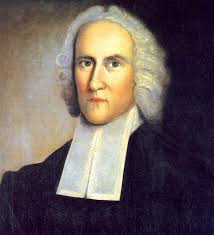 The Artist's Dates were another thing altogether.

Julia Cameron, The Artist's Way
While I rarely missed my morning pages, I often skipped my Artist's Date. On the weeks I did do it, I always struggled to come up with something to do. Two hours alone doing whatever makes the most creative part of you the most happy: sounds easy, right? Unfortunately, Cameron found with her students (and I found in my personal experience) that making room for play, or joy, or even just fun, was far harder than getting morning pages written. I guess that shouldn't be surprising. My culture spent a lot of time training me to accomplish tasks; it spent very little time training me to follow my bliss. Eighteen years after I began The Artist's Way, our Coffee and Accountability process has brought me up against the same issue.
In practice, the point of "accountability" for me is mostly that I am trying to make myself do something that I am not currently doing. When you are NOT currently doing something that you either to do or think you do, it's usually because of resistance. Some part of you doesn't want to do it. For instance, I never get up in the morning thinking, "Man, I'd really love to get on the treadmill." I to get on the treadmill because my extremities are swelling and that means I need to 1)exercise, 2)drink lots of water, and 3)cut down on salt. Cutting down on calories (4) would also not go amiss. But part of me would much rather doze in front of a Sherlock Holmes or Cadfael episode from the 80s than exercise. That part of me might not like the way it feels when I have swollen feet, but it still would rather curl up in a blanket than do the work.
It's less obvious when what's at stake is a cherished goal. For instance, I have several writing projects right now. I genuinely want to do them. Unfortunately, I also genuinely want to avoid them, because the writing process is difficult and painful as often as it is satisfying and joyous, and I'm pretty sure I'm going to have to go through some of the former in order to get to the latter. When it's a new thing I want to do (like learning to play jug band music, or learning to draw), it's the painful prospect of many many long hours of doing it badly that discourage me.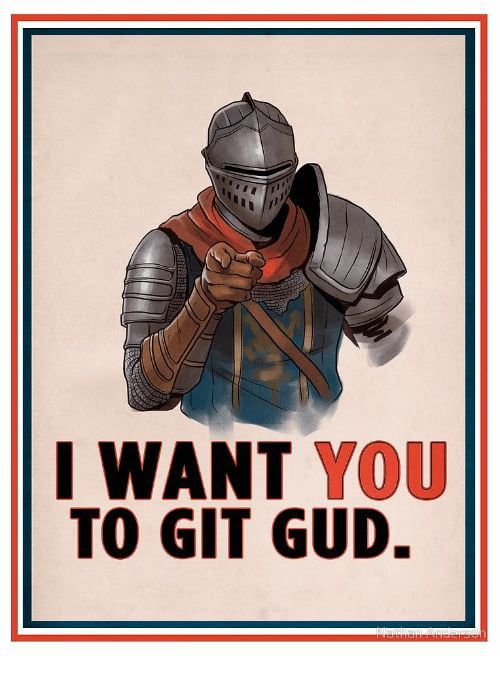 My college mentor, David Leverenz, once said,"Americans are like the Seven Dwarfs; We work work work work work that's what we like to do." When you try to change your habits or bring a dream into reality, you often end up in a struggle between the Seven Dwarfs part of you that believes that work is moral
and the childlike part of you that resents work, resents being made to work, and, above all, resents the moral judgment that if you're not working, there's something wrong with you. You get the I don't wannas.
The way I've been trained to deal with this is by bludgeoning the resistant part of me into submission. If I can't ignore that part of me, I'm supposed to use will power to shut it down—or shut it up. That sounds a lot more negative than it sometimes looks. At the beginning of a process or project, taking a fireplace poker to my own resistance looks positively idealistic and cheerful. It looks like a variant on "Never say die." It sparkles with all the cheerfulness of large ambitions. (That's where I was last October when we started C&A).
Unfortunately, it doesn't work. Trying to bludgeon that part of me into submission and ignore its wants and needs usually ends up depleting the energy I need to accomplish the task. Sooner or later, I run out of energy and give up. Obviously, what's needed is a way of increasing my energy. Theoretically, if I could hold out for long enough, the positive habits themselves (such as getting on the treadmill) would create enough energy that the habit would become self-sustaining. In practice, I run out of energy long before the habits are established enough to provide those benefits.
What's required is to bring more energy into the system. Kate's and my first reaction, when hitting a rough spot in the middle of last November was to institute something called "chill days." Chill days are a way of actively providing time for rest. They are like the Sabbath, only without religious exhortations and prohibitions. For a while, I allowed for one chill day a week. Then two. I found it was difficult to protect those chill days; that I often sacrificed them to other people's needs. Then, last month, Kate said, "You don't need one or two chill days per week. You need one or two work days per week." That was hard to hear (remember, work is morality, and the worst thing you can be in America is lazy). But things weren't going well, and I wasn't making the progress I wanted, so I took Kate's advice and chose Monday and Friday as my work days.
It soon became clear that it was not enough to turn off the phone and sink into a computer game for five hours. Chilling out was not enough. I needed play; I needed joy. (This can be difficult if you spend any amount of time looking at politics). Work requires energy, and joy creates it. Today, Kate came up with the idea of a Joy Garden. My version of this is to try to come up with one thing per day that gives me genuine delight. These things can be very small: a song, a flavor, the way the light falls on a particular tree. I hope that, when I discover them, they will serve as a counterbalance to the Seven Dwarfs of the Puritan work ethic who march through my consciousness most of the time.
Heigh-ho, heigh-ho, it's off to play we go.
I will report next week on what I discover.
What are your sources of joy?