The Weekly Watch
Submitted by Lookout on Sun, 01/17/2021 - 7:23am

Failed Strategies
I personally think the impeachment is foolish. Somewhere between 30 and 40% of Americans are Trumpeteers. How will they react to the Drumpster being de-platformed and impeached? My guess is not well. Just as the US doesn't support the election of people who we don't approve (because they won't allow US corporate rule)...from Evo Morales to Maduro...we don't believe in our own citizenry to reject Trump at the polling booth. So cheer on the corporate censorship...except you might be next. Just as these same folks cheered the banning of Alex Jones...but that led to the censorship of many voices on the left...and certainly their de-moneyfication and loss of revenue. Krystal and Saagar think son of a Mitch is playing the dim(wit)s yet again. They may be right.
Is This McConnell's Evil Genius Impeachment Plan? (8 min)
I wish the dims would put a full court press on the $2000 checks (not $1400) and Bernie's M4A during the pandemic plan. But even Bernie's not going to push for it. https://www.youtube.com/watch?v=VQvBmhYdZ50 (6 min) The impeachment is a distraction and may cost more than we know especially if Krystal and Saagar are correct in the clip above.
It isn't that Trump doesn't deserve to be impeached, but I don't think it serves the broader good. I've heard it suggested that Biden pardon Trump as a means of healing our national divide.
The anti-Trump campaign, from Russiagate to Ukrainegate to this 'insurrection' nonsense, has likely done more damage to the U.S. than Trump managed to do during his four years in office. The hostility the Democrats have shown will create a huge backlash. Do they really believe that can suppress 74 million Trump voters?
https://www.moonofalabama.org/2021/01/the-suppression-of-trump-voters-wi...
I would argue Russiagate = Stop the Steal, with both myths having the same aim...to impeded the incoming president, and both instigated by outgoing administrations.
The political hysteria unleashed by last week's clash at the Capitol between police and Trump protestors poses a growing danger to Americans' constitutional rights. Senate Majority Leader Charles Schumer ludicrously compared the ruckus to Pearl Harbor – a "day of infamy." Schumer complained that the "temple to democracy was desecrated… our offices vandalized" and that rioters were able to "stalk these hallowed halls." Sen. Cory Booker (D-NJ) compared an incursion that broke some windows and furniture with the 1814 British invasion that torched the Capitol.

The pro-Trump mob should not have charged into the Capitol. President Donald Trump should not have fired them up with absurd claims that he won the election "by a landslide." Even conservative firebrand Ann Coulter declared that "it was assholic [for Trump] to tell a crowd of thousands to march to the capitol." Trump lawyer Rudolph Giuliani should never have called for a "trial by combat" when addressing Trump supporters. Once the protestors charged into the Capitol, Trump should have speedily called for an end to the confrontation.
...
Contrast the violence that lawmakers suffered with the violence that their laws have inflicted. Most of the Trump protestors were less destructive than SWAT teams carrying out a no-knock raid – as happens thousands of times a year in American neighborhoods across the land. These attacks have been aided by a profusion of military-style equipment provided by Congress and federal agencies, as well as by the Justice Department constantly championing the legal prerogatives of law enforcement to use deadly force in almost any situation. An ACLU report characterized SWAT raids as "violent events: numerous (often 20 or more) officers armed with assault rifles and grenades approach a home, break down doors and windows (often causing property damage), and scream for the people inside to get on the floor (often pointing their guns at them)." Failure to instantly submit to SWAT raiders can be a capital offense. A New York Times investigation found that "at least 81 civilians and 13 law enforcement officers died in raids from 2010 through 2016. Scores of others were maimed or wounded." The vast majority of members of Congress have ignored the perennial police carnage they helped bankroll around the nation.
https://www.aier.org/article/congressional-hypocrisy-and-the-crackdown/
The organizers of the Trump rally on Jan. 6 had and tried to warn the White House that it would be illegal...DC Metro Police were promised there would be no march, and that such an unplanned march was dangerous. As a result, the Metro police were stunned, undermanned and unprepared for Trump's surprise launch of thousands of his enraged Trump supporters, some armed, on the Capitol.
https://consortiumnews.com/2021/01/14/march-to-capitol-had-no-permit-ral...
For sure the pols will cover their ass...
As proof of high-level conspiracy mounts Justice Department proposes internal investigation to cover up state involvement in January 6 coup attempt
https://www.wsws.org/en/articles/2021/01/16/plot-j16.html
26 min
Biden Admin - Redux Deep State, Empire & Censorship
Chris Hedges talks with Pulitzer prize-winning journalist Glenn Greenwald about the incoming Biden administration and what it will mean for a country in crisis, ravaged by a pandemic it cannot control, hostage to corporate power and bifurcated into warring factions.
Did you catch the conversation with Jimmy and Chris I posted Friday? If not it is worth the 45 min watch. Great conversation, IMO.
A deplatformed Trump sounds good but will likely bite us all in the ass.
In the last three months, tech giants have censored political speech and journalism to manipulate U.S. politics, while liberals, with virtual unanimity, have cheered.
https://greenwald.substack.com/p/how-silicon-valley-in-a-show-of-monopol...
Trump's Rehabilitation?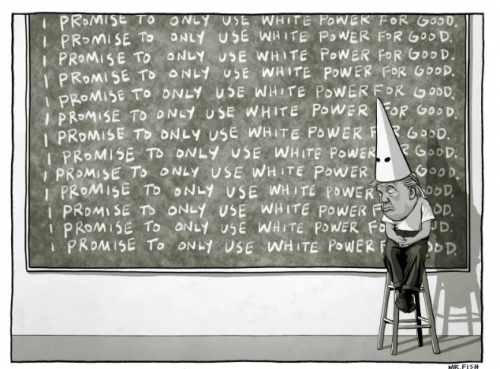 I often think of Julian as the paramount example censorship. You better not tell the truth about US war crimes!
A UK judge has rejected a US attempt to extradite Julian Assange, citing the Wikileaks founder's risk of suicide and the poor conditions of US prisons. But Judge Vanessa Baraitser accepted the basis for the US government's espionage case against Assange and ruled against releasing him on bail.

Nils Melzer, the UN Special Rapporteur on torture, discusses the longstanding persecution of Assange and the lies that have been used to justify it to the public. Melzer, who has visited Assange in prison, has played a critical role in exposing the deception surrounding Assange's initial Sweden extradition case.
Video and transcript
https://thegrayzone.com/2021/01/10/un-torture-expert-on-julian-assanges-...
The Biden/Harris inauguration event is going to be a star-studded celebration spanning an unprecedented five days, a giddy orgy of excitement at a murderous oligarchic empire having a new face behind the front desk after promising wealthy donors that nothing will fundamentally change.

This comes at a time when Americans are now reporting that they trust corporations more than they trust their own government or media, when pundits are gleefully proclaiming in The New York Times that "CEOs have become the fourth branch of government" as they pressure the entire political system to smoothly install Biden, when the leading contender for the Department of Justice's Antitrust Division is an Obama holdover who went from the administration to working for both Amazon and Google, and when Americans are being paced into accepting an increasing amount of authoritarian changes for their own good.

And this manic celebration and increasing brazenness of corporate power are of course overlaid atop an unceasing river of human blood as the globe-spanning empire continues to smash any nation which disobeys it into compliance so as to ensure lasting uncontested planetary hegemony.

But hey, at least they voted out fascism.
https://caitlinjohnstone.com/2021/01/16/the-two-faces-of-the-us-empire/
(worth the whole read)
COVID ineptitude...
Why can't the US manage a rapid roll out of vaccines? Because our priorities are in the wrong place....profit before people. So we have over 4000 citizens a day dying of COVID.
...governors say there is no reserve and their limited supply of vaccines will not increase. Instead of being able to dramatically expand access to millions more people, states will have to continue to manage at their current levels.
...
Operation Warp Speed stopped stockpiling second doses of the Pfizer-BioNTech vaccine at the end of last year. The last shots held in reserve of Moderna's vaccine supply were shipped to states last weekend.
https://thehill.com/policy/healthcare/534486-governors-say-no-additional...
Past COVID-19 infection provides some immunity but people may still carry and transmit virus. https://www.gov.uk/government/news/past-covid-19-infection-provides-some...
It isn't just vaccine rollout, but our overall pandemic strategy which is flawed.
In the absence of a federal plan, containment strategies vary by state and locality and have often reflected political polarization. The mounting crush of cases this fall and winter, however, has prompted officials of both parties to tighten mask mandates and reimpose restrictions on gatherings to try to squelch the spread.

Public health officials say masks are one of the easiest ways to blunt the pandemic. Still, some people in even the hardest-hit areas refuse to wear them, despite evidence that they protect wearers as well as those around them.
https://www.washingtonpost.com/graphics/2020/national/coronavirus-us-cas...
(much more information at the link)
COVID has brought to light the failure of our "for profit sick care system".
Deaths are 25 percent higher than any other week since the pandemic began. Arizona has the worst per-capita new case numbers in the world. A month after the country's first vaccinations for COVID-19, we still don't have federal data showing who is receiving the vaccine.
https://covidtracking.com/analysis-updates/soaring-death-numbers-and-hig...

It's the Economy, Stupid!
Of course that would be the motto of a capitalist society...
The economy is in free fall during the pandemic. Rick Wolff has some ideas on how we could to come out of this mess. Good discussion with Ron Placone and Rick. https://www.youtube.com/watch?v=W-dGWotdGF0 (50 min)
(worth the listen if you have the time)
Rick made some of the same points on Jimmy's show this week, but didn't delve into the coop opportunity story with him. https://www.youtube.com/watch?v=fYd2HA-JHGo (37 min)
You've probably heard that "capitalism has reduced global poverty by 90 percent." It's a line frequently parroted by capitalism's most enthusiastic promoters. But there's a problem with those claims: they're either misleading or outright false. Wolff breaks it down.
(6 min)
As Covid-19 grew ever worse while 2020 ended, the stock market reached heights that hadn't been seen before. Ever.

Meanwhile, again in the thoroughly cheery news column, banks in 2021 will be able to resume their march toward billions of dollars in share buybacks, courtesy of the Federal Reserve opting to support such a bank-and-stock-market stimulus. The Fed's green light for this activity on December 18th will allow mega-banks to return to those share buybacks (which constitute 70% of the capital payout that they provide shareholders). In June 2020, the Fed had banned the practice ostensibly to help them better navigate risks caused by the pandemic.

Those very financial institutions can now pour money into purchasing their own stocks again rather than, say, into loans to struggling small businesses endangered by pandemic-instigated economic disaster. As soon as Wall Street got the good news from the Fed as 2020 ended, JPMorgan Chase, the nation's biggest bank, wasted no time in announcing its intent to buy a staggering $30 billion of its own shares in the new year. And as if by magic, those shares leapt 5% that very day. Other mega-banks followed suit, as did their share prices.
...
American billionaires scored monumentally during the pandemic, due particularly to their lofty position in the stock market. The planet's 2,200 or so billionaires got wealthier by $1.9 trillion in 2020 alone and were worth about $11.4 trillion in mid-December 2020 (up from $9.5 trillion a year earlier). Twenty-first-century tycoons like Elon Musk and Jeff Bezos raked it in specifically because of all the money pouring into shares of their stock. Even bipartisan congressional stimulus measures meant for necessary relief turned into a chance to elevate fortunes at the highest echelons of society.
https://scheerpost.com/2021/01/11/were-suffering-the-economic-equivalent...
Max and Stacy look at the bets Wall Street is making on the continuation of violence and domestic unrest. https://www.youtube.com/watch?v=chj1HH3O7mI (15 min)
They also look at run away inflation as the Fed creates trillion for the 0.01%
https://www.youtube.com/watch?v=GshKPrnNckM (15 min)



I keep coming back to this graphic, and I wish it was on billboards across the US!
How can we possibly get out of this economic quagmire?
From my perspective we need a central easy to understand commitment to ending the wars, drawing down foreign troop deployment (it is supposed to be a department of defense NOT offense), and bring those people and dollars home to help US citizens... not to kill, maim, and destroy those who won't allow global corporate control of their country.
...in America's collective stockade of the mind, activism for peace is an aberration, while acceptance of the war state is second nature...So, when I say that all Americans are essentially POWs, I'm obviously using that acronym not in a legal or formal way, but in the colloquial sense of being captured by some phenomenon, held by it, subjected to it in a fashion that tends to restrict, if not eliminate, freedom of thought and action and so compromises this country's belief in sacred individual liberties. In this colloquial sense, it seems to me that all Americans have in some fashion become prisoners of war, even those few "prisoners" among us who have worked so bravely and tirelessly to resist the phenomenon...
Speaking of Biden, that he selected retired General Lloyd Austin III to be his secretary of defense sends the strongest possible signal of his own allegiance to the primacy of militarism and war in American culture. After all, upon retiring, General Austin promptly cashed in by joining the board of directors of United Technologies from which he received $1.4 million in "stock and other compensation" before it merged with giant weapons-maker Raytheon and he ended up on the board of that company. (He holds roughly $500,000 in Raytheon stock, a nice supplement to his six-figure yearly military pension.)
https://consortiumnews.com/2021/01/14/americans-are-all-prisoners-of-war/
How to maintain the "Forever Wars"...
The US State Department designated Yemen's Houthi movement — the most effective force in fighting al-Qaeda — as a "terrorist" organization. Meanwhile Washington and Saudi Arabia have supported al-Qaeda.
...
Like the US-led wars on Syria, Libya, former Yugoslavia, and 1980s Afghanistan, Yemen represents an example of an armed conflict where Washington has supported al-Qaeda and similar Salafi-jihadist extremists in order to foment regime change and extend its hegemony.
https://thegrayzone.com/2021/01/12/us-al-qaeda-yemen-houthis-terrorists/

Dear Congress - Stop Wasting Time With Impeaching Trump - End His Famine In Yemen
The pompous U.S. Secretary of State informed Congress that he will designate the Ansarallah movement in Yemen as Foreign Terrorist Organization. As Ansarallah, also known as the Houthi, is ruling over some 80% of Yemen's population such a designation will make aid deliveries to those people impossible:

The designation is to take effect on President Donald Trump's last full day in office, a day before President-elect Joe Biden's inauguration on Jan. 20. Several aid groups pleaded on Monday for Biden to immediately reverse the designation. The Biden transition team has not yet expressed his intentions.
A top UN official called for the reversal of the US decision to designate Yemen's Houthis as a foreign terrorist organization, warning the move
https://news.antiwar.com/2021/01/14/un-predicts-us-houthi-terror-designa...
That $2.6 trillion stimulus was one heck of a holiday bonus to defense contractors
https://responsiblestatecraft.org/2021/01/14/that-2-6-trillion-stimulus-...
During the final two months of the Trump administration, a series of provocative U.S. military moves in the Middle East stirred fears that a war against Iran was being hatched. The atmosphere of crisis was not the result of any threat posed by Tehran, but rather the product of a campaign manufactured by the head of US Central Command (CENTCOM), Gen. Kenneth F. McKenzie Jr., to advance his interests.
https://thegrayzone.com/2021/01/15/centcom-chief-mckenzie-iran-crisis-po...
Sanctions sanctions every where...Cuba, Iran, as well as Yemen and Venezuela.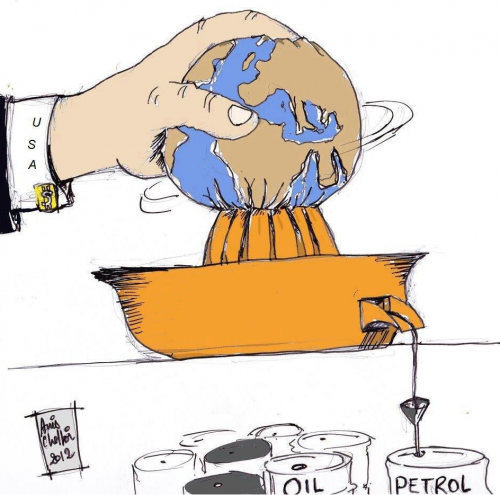 Of course all is moot with the imminent ecosystem collapse.
https://www.commondreams.org/news/2021/01/13/dire-assessment-scientists-...
The new warning from scientists, Blumstein noted, cites over 150 other papers "documenting the diverse and shocking decline in biodiversity and planetary 'health' and their consequences." Among the cited sources is a World Wide Fund for Nature (WWF) report that in September revealed an "average 68% decrease in population sizes of mammals, birds, amphibians, reptiles, and fish between 1970 and 2016."
...
"In fact, the scale of the threats to the biosphere and all its lifeforms is so great that it is difficult to grasp for even well-informed experts," said lead author Corey Bradshaw of Australia's Flinders University in a statement. "The problem is compounded by ignorance and short-term self-interest, with the pursuit of wealth and political interests stymieing the action that is crucial for survival."
So instead we push for a coup in Venezuela because they put their country over our oil, and Iran did too! We've already devastated Iraq, Libya, and Syria in order to protect their oil for Chevron, Shell, Exxon, et al. Not to mention devastating our own ecosystem with fracking, tar sands, leaking pipelines, methane releases and so on.
Our food production system is driving much of the environmental destruction (as well as our ill health)...from burning rainforests for cattle production to GMO monoculture.
And now Bill Gates Biggest Owner Of Farmland In US
https://www.forbes.com/sites/arielshapiro/2021/01/14/americas-biggest-ow...
https://www.youtube.com/watch?v=JaFDPK_N9tM (8 min)
Bill Gates has invested and is pushing lab created processed meat, but US prairies were once grasslands with huge herds of ruminants....more animals than we produce today. I can imagine ending the destructive CAFO model of animal production and creating a multi-species regenerative model.
https://www.youtube.com/watch?v=0TDY-asItL8 (27 min)
how small ruminant production can be done so that it's both profitable and sustainable. Key points include: how to have sustainable vegetation management with sheep and goats; the importance of budgeting for profitability; one producer's experience with raising small ruminants as part of a diversified, multi-species herd.
Combine regenerative producers with market gardeners (with regenerative egg production) in EVERY community, and we could have healthy and sustainable food for all our citizens.
https://www.youtube.com/watch?v=aEkgkhSf6x0 (19 min)
Human ill health begins with our dependence on grains. Hunter gather peoples were taller, lacked tooth decay, and heart attacks.
https://www.youtube.com/watch?v=bY2v6AnEyuU&t=23m (about 12 min)
The myth of healthy grains is just that...a myth.
Now, I think everyone should select a diet that best suits them. However, it would be nice if we were armed with more evidence than the processed food industry has allowed with the current flawed pyramid.
Dr. Gundry suggest a new food pyramid. His includes a second level which says "don't eat".
The foundation of so many dietary recommendations is bread, pasta, cereal, and more bread. That means the foundation of these outdated dietary plans is one of the food groups likely containing more additives than any other food group. The Gundry food plan requires you to toss out everything you have ever been taught about diets.
https://www.youtube.com/watch?v=dmiszI246Io (8 min)
https://gundrymd.com/food-pyramid/
He doesn't think grassfed beef and pork should be regularly eaten, so I disagree with him on that point.
Dr. Berg has a recent top five diet tips.
https://www.youtube.com/watch?v=xNoanoQ5syY (10 min)
1. Keep insulin normal
Keeping your insulin levels normal is one of the best things you can do for weight loss and your overall health. To promote healthy insulin levels, lower your carbohydrates, increase your healthy fats, and avoid all vegetable oils.

2. Fasting
Intermittent fasting and prolonged fasting are incredible tools for promoting a healthy body. They induce autophagy and help normalize your insulin levels. Two things you can do to start off your intermittent fasting plan is to skip breakfast and cut out all snacks.

3. Get healthy to lose weight
One of the worst tips is to lose weight to get healthy—instead, you should get healthy to lose weight. You want to always focus on your health first, and the weight loss will come with it. Keep in mind that you can lose weight without being healthy—this is not our goal!

4. Do healthy keto
A low-carb, high-fat diet will put your body into ketosis. Ketones are the body's preferred fuel source. A healthy keto diet consists of plenty of vegetables and healthy fats that promote overall health and longevity. You always want to focus on organic, grass-fed, pasture-raised, wild-caught, and full-fat products.

5. Exercise, sleep, and reduce stress
Stress triggers insulin, which blocks weight loss. You want to get plenty of sleep and exercise to reduce stress and promote a healthy body.
My mentor Jason Fung talks most effective diets for weight loss.
https://www.youtube.com/watch?v=tYejiLUF0G0 (16 min)
Dr. Fung reviews the best diets for weight loss as ranked by Google search. The third most popular diet in 2020 was the Paleo diet. While there is good scientific evidence to support it, it has been steadily losing popularity and Dr. Jason Fung explains why. The second most popular diet of 2020 was intermittent fasting, an intervention gaining steady popularity and supported by Dr. Fung. The most popular diet by far in 2020 was the Keto Diet.
Dr. Berg is back to discuss some intermittent fasting tips.
https://www.youtube.com/watch?v=l7s8K_CLOrs (9 min)
1. Water, tea, and coffee are fine to have while fasting. I think drinking water while fasting is beneficial. Certain types of tea may actually help you fast for longer and decrease hunger. Coffee is fine, but don't overdo it.

2. I believe taking certain supplements while fasting is important. This includes taking vitamins, electrolytes, trace minerals, nutritional yeast, and omega-3 fatty acids. A green drink without fiber (like wheatgrass juice powder) is fine. You may want to avoid protein powders and branched-chain amino acids. You can try bone broth or MCT oil, but they don't work well for everyone.

3. Don't eat unless you're hungry. If you meet your fasting goal, but you're not hungry, and you feel like you can go longer, then go a little longer. But don't go too far to the point where you're weak, tired, irritable, or dizzy.

4. The longer the fast, the more important it is to refeed slowly. If you do a fast for 48 hours or longer, make sure that when you do eat, it's just a small amount of food. Then wait and gradually have more.

5. A good indication of how bad your insulin resistance may be is how long you can fast. If you can fast easily, your insulin resistance may be much better. If you can't fast for very long, you may still have insulin resistance, and you just have to give it more time and keep working at it.

6. I believe you should always do healthy keto with intermittent fasting. The healthy keto diet may help keep your insulin low when you do eat and may provide a wide range of health benefits. A high-carb diet could minimize the effects of intermittent fasting.

7. It may be beneficial to do periodic prolonged fasting. Longer fasts may provide additional benefits. There are three potential benefits that people can get from doing regular intermittent fasting: weight loss, cognitive benefits, and mood benefits. But, periodic prolonged fasting could potentially support the brain and immune system, as well as provide anti-aging benefits.
I may sound like a broken record but the US in particular suffers from chronic diseases from diabetes to heart conditions to obesity to dementia...and all of these are largely caused by our diets. Over 80% of people in the US are hyperinsulinemic (insulin resistant) due to carbohydrate over consumption. Carbs drive insulin which has lots of negative effects including the inability to burn fats...in fact it drives the storage of fats.
Why aren't we educated about this, so we can make intelligent dietary choices? Well, big processed food AND big pharma have a interest in keeping people ill and ill informed. So I keep on trying to educate people about what Dr Ken Berry calls "the proper human diet". So if we combine a healthier way to produce quality food with a healthy diet we just might solve most of our chronic disease problems as well as promote a better environment and carbon capture in the soil.
Changing to a healthier diet is a choice we can make. No government control, just an advertising blitz by big processed food stands in the way.
I think we're on our own to tread through the quagmire. Some things are easily within our power to control, diet, lifestyle, gardening/food production (and food choices), and so on. However when it comes to governmental responce and priorities all I see are flawed policies...from both parties... who are each controlled by oligarchs focused on increasing their already bloated wealth. They've militarized the police to insure their grip on power, threaten people with an industrial prison complex, and continue to choke out alternate media and views to keep the population ignorant. I hope some of you see a way to escape the empire's harsh control (please share your ideas below if so). I know I'm painting a grim picture this morning, but I'm really pretty happy isolated back here in the holler surrounded by nature and able to grow much of what we eat. Of course I miss music gatherings, parties, and friends, but I really think the end of the pandemic is in sight. Let's hang on and keep sharing the news... good and bad... as this epidemic winds down. Take care, be well, and keep a good, giving heart!
Hardship may dishearten at first,
but every hardship passes away.
All despair is followed by hope;
all darkness is followed by sunshine.
– Rumi
Keep on the Sunny Side!