Tuesday Open Thread ~ Soul Food
Submitted by Anja Geitz on Tue, 04/07/2020 - 7:41am
~
"The nourishment of body is food, while the nourishment of the soul is feeding others."
~ Hazrat Ali Ibn Abu-Talib A.S
~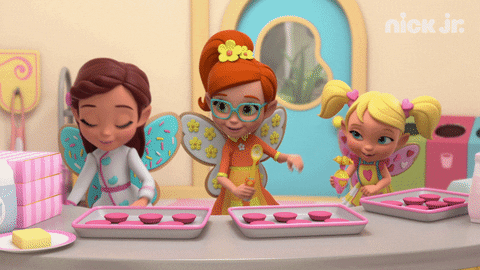 ~
Good Morning,
Welcome to Tuesday's Open Thread. Week two of limiting myself from terrifying news and I've been spending more time in the kitchen. Between my Sister, my neighbor, and a girlfriend from work, who all like to cook, we decided to set up Face-Time in our kitchens where each of us takes turns sharing a dish we like to make. It's been a curious alchemy of interaction. Inevitably, pretenses fall away and we end up having heart to heart discussions that reveal how tired we are, how concerned we are, and how we long for normal again. Yet, throughout all of these conversations, the one topic that always seems to lighten the mood is when we talk about food. So, in the spirit of feeding the soul, I decided to include some uplifting stories about food and people and our irrepressible ability to adapt. Virtual hugs to all!
~
~
A Little Dash of Altruistic Ingenuity
As heartwarming stories go, this one topped my list. It's got food, chefs, people who are hungry, and everyone comes out the winner!
Caterer Crowdfunds To Feed Those In Need Amid Coronavirus Crisis
EVANSTON, IL — Backed by support from the Evanston community, a local catering company has been able to keep paying its workers while providing hundreds of meals a day to residents in need.

Feast & Imbibe Catering Group, based at 1601 Payne St., also offers the chance to sponsor meals for health care workers at local hospitals, sending personalized cards along with lunches to those on the front lines in the fight against the new coronavirus.

Owner Heather Bublick, a 15-year Evanston resident, said the catering business cratered in March — the month after the business bought its building — as first large gatherings and, later, non-essential activities, were forbidden.

Despite income drying up, Bublick, who founded the company in 2013, has been able to keep all nine full-time employees on the payroll through crowdfunding and catering to those in need. The company also has 25 part-time employees.

Feast & Imbibe began offering free individual meals from Executive Chef D'Andre Carter, a former executive sous chef at the Michelin-starred restaurant Moto, the same day dine-in service at restaurants was prohibited.

"There were already so many families in need, and now the need has just been exacerbated," Bublick told Patch. "There's families that were already in need, families that were just making it, and so it's all just been compounded. It's been a huge strain on the social services that were already in place."

In addition to providing free meals to families in Evanston and Skokie, Feast & Imbibe has committed to providing 50 meals every day to the nonprofit group I Grow Chicago to be distributed to seniors in the Englewood neighborhood.

Anyone can purchase Soul & Smoke meals online, sponsoring a meal for someone in need for as little as $20. Donors can also sponsor meals for health care workers at the intensive care unit and respiratory department of Evanston Hospital, or workers at other area hospitals.

On Monday, the company delivered 60 meals to Swedish Hospital in Chicago. And on Tuesday, Feast & Imbibe dropped off a dozen lunches for the respiratory team at Evanston Hospital, as well as a personalized card and truffles.
~
Chef-tabulous!
File this under great idea meets perfect audience. While many of us are finding ourselves isolating at home with a lot time on our hands, some well known chefs have found a way to bridge that gap via virtual classes.
Chefs Offer Online Cooking Demos During Coronavirus Pandemic
Massimo Bottura, Michael Symon, and Antoni Porowski are offering simple classes for viewers at home.

As people stay home to #flattenthecurve and prevent the spread of coronavirus, several chefs and industry professionals have found a way to engage with social-distancing viewers via virtual classes.

Some, like Massimo Bottura and Antoni Porowski, have been posting videos with guided cooking demonstrations and helpful tips for viewers looking to make the most of pantry ingredients. Some of the demos will cost you, but for a good cause—Sean Brock is offering paid virtual classes so he can continue to support his staff as restaurants are forced to close.

If you're spending more time than usual in the kitchen, check out these short cooking demos and get cooking.
~
Here's a Sample of Super-Hunky Chef Antoni Demonstrating His Skills
Some of you may remember Antoni from Netflix's "Queer Eye" series. He was the chef on staff who would teach basic cooking skills to make-over candidates. What made Antoni so engaging in the series, besides his good looks, was his empathy and ability to make cooking for the uninitiated less intimidating. Here he is launching a series of cooking demonstrations on his Instagram account. Using simple ingredients he already had at home, he shares his ideas and techniques in such an accessible way, it's as if he were just a friendly neighbor who came to your house to cook for you. I could watch this guy all day. Thanks Antoni!
~
~
Around the World in Six Breakfasts
The premise is pretty simple. You take a group of American kids, sit them down in a studio, serve them unfamiliar breakfasts from around the world, and then film their reactions. While that in and of itself is worth watching, what I enjoyed even more was being able to take a peak at what kinds of food children in South Korea and Vietnam Nam were actually eating. A far cry from Captain Crunch, the meals these American kids were presented were both visually interesting and nutritionally superior to any conventional American breakfast they were used to eating. Needless to say, the kids had other opinions.
~
~
Well, that about wraps things up for this week's edition.
~
~
What's on your mind today?