Why Not an Aggressive Strategy to Covid-19?
Submitted by Steven D on Mon, 04/06/2020 - 9:33am
This is a paper my brother Trace Searls wrote. Trace has a PhD in Statistics and over 20 years working in the pharmaceutical industry (Full credentials at end of his post).
I'm posting this here on his behalf to stimulate debate on how we should respond to the pandemic and whether a different approach might be better. All opinions expressed are his and not mine.
Why Not an Aggressive Strategy to Covid-19?
Is a long-term siege strategy the most realistic approach to survive the War against Covid-19?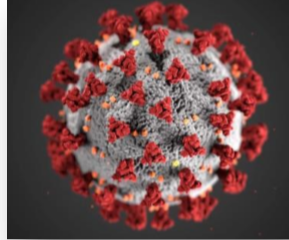 We have fought this war using classical defensive approaches, however, if we continue down this path of waiting out the siege, what will be the total damage to the nation?
No war is won without adapting new strategies and weapons to attack the enemy, now is the time to go on the Offensive. The empirical data has been reported that those suffering from Lupus or Covid-19 and receiving Hydroxychloroquine have not experienced dramatic issues with Covid-19 at rates seen in other populations. Four proposed offensive actions are summarized and discussed below:
1. Quickly increase the production and use of Hydroxychloroquine / Zpak (with known safety history) and other new weaponizing therapies. (Fast-track production here).
2. Continue to increase testing and availability for both the Covid-19 and anti-bodies. But testing should only be used as an assurance measure and data gathering tool, not used to determine who in the population has the anti-body and then allow to be released from isolation.
3. Release people from "Stay-at-Home" order with the new knowledge of the demographic and population densities most at-risk.
• Medical personnel receive Hydroxychloroquine as protective measure.

• Those with underlying conditions can be given the Hydroxychloroquine as a protective measure in addition to adhering to the "Stay-at-Home" recommendation

• Allow "Low-Risk" population exposure to build up anti-bodies for the future (protect the population against reoccurrence later this year)
4. Lastly, expedite the testing and manufacture of vaccines (current protocol is too slow).
Defensive Strategy
The strategy to fight this war has been largely Defensive and can be analogous to preparing for and operating under an enemy siege. The goal of this strategy has been to defensively "flatten the curve" of infection and keep the hospitalization rate manageable. With little data (sharing) and understanding of the virus (enemy) this classic strategy has always been the first action to be taken. Throughout history this strategy of isolation, limit spread and wait out the disease has been practiced.
What Do We Know (or What Has Been Communicated?)
Covid-19 is a highly contagious virus that spreads rapidly.
• Due to the speed of the spread, Hospitals can be over-run to treat those infected.
Exposure to the virus:

• A vast majority of those contracting the virus will experience little to no symptoms, others will have mild to serious/conditions. The later (serious conditions) needing hospital care.

• People with compromised health conditions (Diabetic, COPD, etc.) are at high risk of serious/critical complications leading to death.

• Those suffering from Lupus taking Hydroxychloroquine have not experienced dramatic issues with Covid-19 at rates seen in other populations.

• Death Rate Models have estimated large numbers will die (hundreds of thousands to millions). But we do not know the assumptions driving the estimation, and the models now are being questioned as the expectation is not matching the empirical data.

• Due to the Government "Stay-at-Home" orders, extreme economic downturn/depression is prevalent across the country.

• Vaccine development has been communicated as promising but may not be available until Q1 of 2021 under the best projection of the protocols / clinical trials that need to be executed.
Are We Just Coping?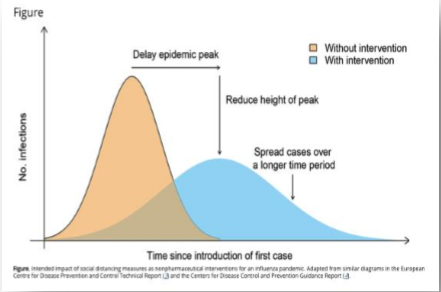 This defensive strategy (needed initially) now created a path of action of band-aid and coping mechanisms to confront this pandemic. It is great to see both private and government sectors coming together and embracing this effort. However, we have engaged in a large amount of energy to ration, deploy and ramp up production on PPE, ventilators, etc., to manage the pandemic in the historical classical, defense sense. In other words, are we digging in too deep to wait it out and accept a given number of casualties and economic disaster? It has even been reported that everyone should be tested for the virus and those exhibiting the anti-bodies would be allowed to be released from the "Stay-at-Home" order, (testing into compliance).
These defensive mitigation measures will flatten the curve (the models) but will extend the timetable / life cycle of the virus moving through the population. And, as many of my colleagues understand, the medical community and health agencies follow existing protocols / guidelines / regulations / norms which can be bureaucratic and slow. Moreover, we are told to worry about Covid-19 reoccurring on our population later this year, and we will not have enough of the population exposed to the virus with the development of anti-bodies to fend off the 2nd exposure.
New Weapons
Over the past several weeks, therapies have been showing promise or are being innovated to fight the virus (i.e., vaccine development, blood plasma use, exploration of anti-viral drugs). Specifically, the drug combination of Hydroxychloroquine / ZPak has been communicated as an effective therapy. However, the medical community has been hedging on the use of this drug by citing a lack of "randomized" clinical evidence generated per the usual guidelines, even though a drug shortage of this product has started taking place. Much of this behavior can be attributed by the medical community's risk adverse desire to have overwhelming evidence of efficacy and safety before officially embracing a therapy. Yet, conforming to this practice during a pandemic war may inadvertently be dangerous to a nation overall (analysis paralysis). Especially, when you already have an approved drug with a known safety history.
Weeks ago, data was reported from observed Lupus patients using Hydroxychloroquine and from around the World / US for those who were suffering from Covid-19 who were given Hydroxychloroquine (small studies). The empirical evidence for the use of this drug (not anecdotal) was statistically significant (Statistical Technique - Clopper-Pearson approach to calculate the exact confidence interval for the Hypergeometric distribution). We have enough (what is called statistical power) to determine the effect of the drug is highly beneficial and can reduce the probability of those who are suffering from Covid-19 from progressing to a critical condition (needing a ventilator). The data strongly indicates the intervention is effective. .
Concluding Remarks
Managing this pandemic through "modeling" with a long-term siege strategy will only stretch out the timetable for the virus and economies to recover. A proactive approach based on knowledge of the virus and use of new weapons is needed. Risk aversion/avoidance is a classical defensive strategy. You win a war by taking practical, calculated (and sometimes aggressive) risks.
The proposed concepts are presented at a high level and may not be embraced by many (fear of risk taking, politics, etc.). But we should accelerate the conversation and determine the merit of each action.
Dr. Searls is a Statistician and consults with multiple industries (including Pharmaceutical / Medical Device, Telecommunications, Mining, Beverage, Legal and Government). Full bio folllows:
Information regarding treatment in other countries (compiled by Steve Searls)
Here a a few links to articles I found regarding use of Chloroquine and/or Hydroxychloroquine to treat Covid-19 patients in China, South Korea, France and limited use in New York state:
China: https://www.ncbi.nlm.nih.gov/pubmed/32074550 and https://www.jstage.jst.go.jp/article/bst/14/1/14_2020.01047/_article and https://www.nature.com/articles/s41422-020-0282-0?fbclid=IwAR2JbbZU_Hl7u...
S. Korea:
https://addictiondomain.com/chloroquine-for-coronavirus-covid-19-why-are...
France: https://www.dailywire.com/news/france-officially-sanctions-drug-after-78...
NY study: https://abcnews.go.com/Politics/clinical-trials-coronavirus-treatments-b...