Let's discuss what Matt Stoller says about Bernie
Submitted by snoopydawg on Fri, 03/27/2020 - 11:35pm
Thoughts?
All week Matt has been warning us about how bad this bill was going to be and he was right.
People are not internalizing what is happening. A $6 trillion credit allocation to Wall Street isn't a corporate handout, it's a coup. These numbers are a thorough restructuring of America. https://t.co/ReYBRJNA7q

— Matt Stoller (@matthewstoller) March 24, 2020
What Matt means:
$6 trillion at 0% interest means you can buy up America, the world really, and essentially rent it back out to the peasants at 2%, 4%, 10%, 20% by buying Treasuries, housing, real estate, MBSs, REITs, ETFs, stocks, natural resources, etc. etc..
How bad do we get screwed? Bigly.
NO rent freeze
NO student debt forgiveness
ONE time payment
$1200 per person
NO money until May
Money will be taxed
Am I being charged interest? Do some have to pay this back? Is this a loan? Cuz it's def not relief -it's a bullshit attempt at shutting us up. #stimulusbill

— Thia is with Bernie (@ThiaBallerina) March 25, 2020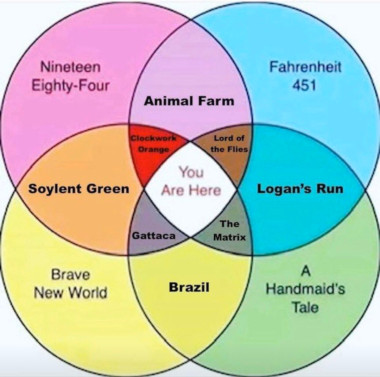 This article is really worth a read too.
Imagine if the congress approved a measure to form a public-private partnership between the US Treasury and the Federal Reserve. Can you imagine that?

Now imagine if a totally captured congress panicky and ill-informed Congress gave the Fed a blank check to bail out all of its crooked crony corporate and Wall Street friends, allowing the Fed to provide more than $4.5 trillion to underwater corporations that ripped off Mom and Pop investors by selling them bonds that were used to goose their stock prices so fatcat CEOs could make off like bandits. Imagine if all that red ink from private actors was piled onto the national debt pushing long-term interest rates into the stratosphere while crushing small businesses, households and ordinary working people.

Now try to imagine the impact this would have on the nation's future. Imagine if the Central Bank was given the green-light to devour the Treasury, control the country's "purse strings", and use nation's taxing authority to shore up its trillions in ultra-risky leveraged bets, its opaque financially-engineered ponzi-instruments, and its massive speculative debts that have gone pear-shaped leaving a gaping black hole on its balance sheet?

Well, you won't have to imagine this scenario for much longer, because the reality is nearly at hand. You see, the traitorous, dumbshit nincompoops in Congress are just a hairs-breadth away from abdicating congress's crucial power of the purse, which is not only their greatest strength, but also allows the congress to reign in abuses of executive power by controlling the flow of funding. The power of the purse is the supreme power of government which is why the founders entrusted it to the people's elected representatives in congress. Now these imbeciles are deciding whether to hand over that authority to a privately-owned banking cartel that has greatly expanded the chasm between rich and poor, incentivized destructive speculation on an industrial scale, and repeatedly inflated behemoth asset-price bubbles that have inevitably blown up sending stocks and the real economy into freefall. The idea of merging the Fed and the Treasury first appeared in its raw form in an article by former Fed chairman Ben Bernanke and Janet Yellen in the Financial Times. Here's a short excerpt from the piece:

"The Fed could ask Congress for the authority to buy limited amounts of investment-grade corporate debt… The Fed's intervention could help restart that part of the corporate debt market, which is under significant stress. Such a programme would have to be carefully calibrated to minimize the credit risk taken by the Fed while still providing needed liquidity to an essential market." (Financial Times)

But notice how Bernanke emphasizes how "Such a programme would have to be carefully calibrated to minimize the credit risk taken by the Fed". Why do you think he said that?

He said it because he anticipates an arrangement where the new Treasury-Fed combo could buy up to "$4.5 trillion of corporate debt" (according to Marketwatch and BofA). And the way this will work, is the Fed will select the bonds that will be purchased and the credit risk will be heaped onto the US Treasury. Apparently Bernanke and Yellen think this is a "fair" arrangement, but others might differ on that point.

Keep in mind, that in the last week alone, investors pulled a record $107 billion out of corporate bonds which is a market which has been in a deep-freeze for nearly a month. The only activity is the steady surge of redemptions by frantic investors who want to get their money back before the listing ship heads for Davey Jones locker. This is the market that Bernanke wants the American people to bail out mainly because he doesn't want to submerge the Fed's balance sheet in red ink. He wants to find a sucker who will take the loss instead. That's where Uncle Sam comes in, he's the target of this subterfuge. This same theme pops up in a piece in the Wall Street Journal. Check it out:

This is the contempt these people have for you and me and everyone else who isn't a part of their elitist gaggle of reprobates. Here's a clip from another article at the WSJ that helps to show how the financial media is pushing this gigantic handout to corporate America:.
Fair use so read the rest yourselves to see how bad this is.
History does repeat itself.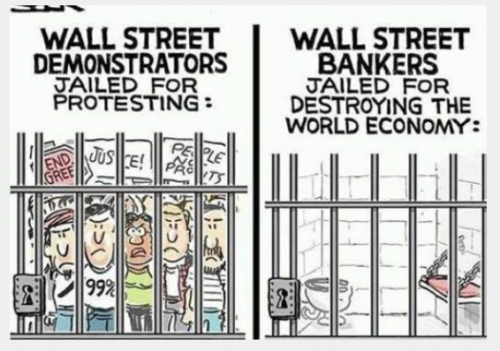 ICYMI my other essay on the bailout which Krystal and Saagar covered the day before.
Video h/t gulfgal and Azazello