Tuesday Open Thread
Submitted by QMS on Tue, 02/18/2020 - 4:00am
~
~
When they go fishing, it is not really fish they are after. It is a philosophic meditation.
~E.T. Brown (Thanks, Walden Woods Project, walden.org)
~
Good day all. Hoping this finds you in good stead. Have been asked to cover today for our thoughtful and fun Anja, as she is mourning the loss of a loved one. Good wishes her way.
~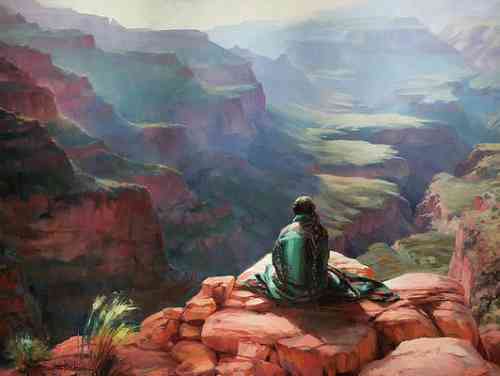 ~
We become aware of the void as we fill it.
~Antonio Porchia, Voces, 1943, translated from Spanish by W.S. Merwin
~
~
This being an open thread, feel free to share your passions, joys and sorrows below the fold.
Know that at least some one is listening. Will try to catch up with y'all at some point in time. Have at it!
~
~
Full Box of Crayons by Debra and Dave Vanderlaan
Serenity by Steve Henderson
~
Our greatest pretenses are built up not to hide the evil and the ugly in us, but our emptiness. The hardest thing to hide is something that is not there.
~Eric Hoffer, Passionate State of Mind, 1955
~