Why Isn't Israel Forced to Sign a Nuclear Weapons Deal?
Submitted by Big Al on Mon, 06/17/2019 - 10:28pm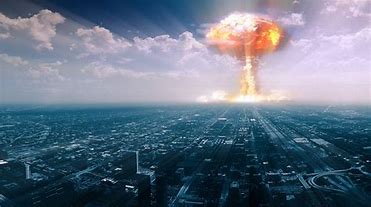 A new report highlights the fact that Israel possesses nuclear weapons and a nuclear weapons program. It also indirectly highlights the absurdity, lies and false narratives behind the Joint Comprehensive Plan of Action (JCPOA) or the Iran "nuclear deal". Iran signed the Treaty on the Non-Proliferation of Nuclear Weapons and has zero nuclear weapons and no nuclear weapons program while Israel is one of only five nations to not sign the Treaty and possesses up to or more than 100 nuclear weapons.
Make sense of that for me. Why was Iran forced to sign the JCPOA while Israel can continue to lie and hide the facts about it's weapons and nuclear weapons program? Why was Obama lauded for using the Empire's power (sanctions, economic warfare, etc.) to force Iran to sign this agreement when his own country, the most terrorist country on the planet, possesses thousands?
"The Stockholm International Peace Research Institute (SIPRI) — an international watchdog organization focusing on conflicts, the arms trade and nuclear proliferation — released a new report on Monday that claimed that Israel has nearly a hundred nuclear warheads, more than previously thought.

The SIPRI report described Israel's nuclear arsenal as follows: 30 gravity bombs capable of delivering nuclear weapons by fighter jets; an additional 50 warheads that can be delivered by land-based ballistic missiles; and an unknown number of nuclear-armed, sea-launched cruise missiles that would grant Israel a sea-based second-strike capability.

In total, the SIPRI report estimated that Israel possesses between 80 and 90 nuclear weapons, an increase over previous years. SIPRI was unable, however, to confirm those estimates with Israel's government, which has a long-standing policy of refusing to comment on its nuclear weapons program — a policy it describes as "nuclear ambiguity"."
https://www.mintpressnews.com/international-watchdog-finds-israel-has-ne...
This is why Obama made the deal.
"The best way to minimize international opprobrium and maximize support (however, grudging or covert) is to strike only when there is a widespread conviction that the Iranians were given but then rejected a superb offer—one so good that only a regime determined to acquire nuclear weapons and acquire them for the wrong reasons would turn it down. Under those circumstances, the United States (or Israel) could portray its operations as taken in sorrow, not anger, and at least some in the international community would conclude that the Iranians "brought it on themselves" by refusing a very good deal."
It's also why Trump pulled out of the JCPOA and wants to make another deal. It didn't work (the real reason for the deal) and/or they couldn't get it done under Obama, so Trump will try his hand at it. These bastards are not above trying to do the same damn thing over and over as we can see from their weak ass false flag attempt against Iran and the blatant regime change operation for oil in Venezuela. It's all part of the game and Zionist Israel with their illegal nukes is pulling the strings. Trump is all too willing to accomodate just like his "Deal of the Century". He campaigned on it and it's why he's allowed to be president.
"..it would be far more preferable if the United States could cite an Iranian provocation as justification for the airstrikes before launching them. Clearly, the more outrageous, the more deadly, and the more unprovoked the Iranian action, the better off the United States would be. Of course, it would be very difficult for the United States to goad Iran into such a provocation without the rest of the world recognizing this game, which would then undermine it.
- Brookings Institution, "Which Path to Persia?" 2009"