Beto
Submitted by gjohnsit on Mon, 03/18/2019 - 5:20pm
Good job, Beto. You're rolling in cash.
Gee, I wonder how that happened?

Beto O'Rourke reportedly raised $6.1 million in his first 24 hours as a presidential candidate, according to his campaign, surpassing Bernie Sanders and every other 2020 Democrat who has disclosed their figures. MSNBC's "Morning Joe" crew discusses with WP's Robert Costa and NYT's Yamiche Alcindor.

"This is huge," co-host Joe Scarborough said jokingly. "He now has enough money to write apology notes to everybody for having a self-deprecating joke."

"He's popular," co-host Mika Brzezinski added. "The kids love him."

"I know, they love him, and now he can apologize to all the kids, for actually daring to have a self-deprecating joke that elevated his wife as a great mom," Joe added, referring to a comment from O'Rourke that his wife mostly raised their kids while he was i Congress and running for Senate. "Because I know in today's Democratic Party that is truly offensive."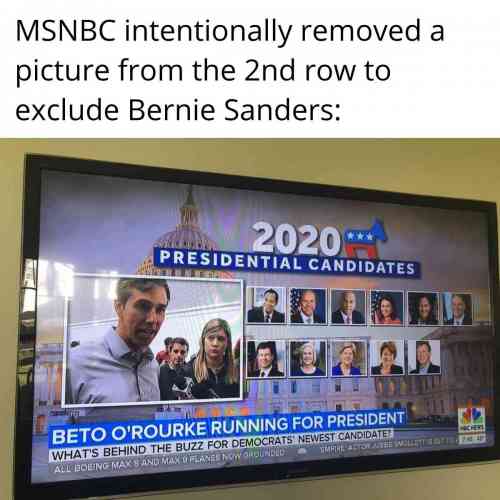 "The kids" love him. Even if it doesn't show in the polls.
There's just something new and sexy about the phrase "I lost to Ted Cruz" that make all the kids swoon.
Now we've got four establishment "progressives" - Harris, Beto, Biden, and Booker.
The establishment is about to split their vote.
They are giving Bernie a wide lane on the left.