Tuesday Open Thread ~ Chinese New Year • 春節
Submitted by QMS on Tue, 02/05/2019 - 3:20am
If you think in terms of a year, plant a seed; if in terms of ten years, plant trees; if in terms of 100 years, teach the people. Confucius 551 - 479 BCE
~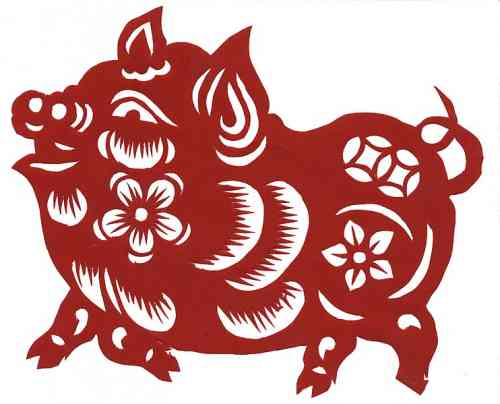 ~
Welcome to the Chinese New Year. This is the beginning of the year of the Pig, the last critter in the 12 animal zodiac cycle. Woo hoo! (firecrackers explode in the background with colorful paper streamers floating everywhere). Coincidentally, it is the second new moon after the solstice. Since Pig symbolizes Yin, there are five elements associated: Wood, Fire, Earth, Metal and Water. This one is the Earth Pig. The extraction industry may be advised to practice caution.
~
Some more wisdom from the old sage Confucius ~~~
"The gem cannot be polished without friction, nor man perfected without trials."
"The man who asks a question is a fool for a minute, the man who does not ask is a fool for life."
"Choose a job you love, and you will never have to work a day in your life."
~
Liu Zi Ling 刘紫玲
權御天下 Sun Quan The Emperor
~
Looking forward to your wisdom bits.
~
"Pig" Chinese Paper Cutting from Wikipedia
~