Why this wasn't a one-day thing
Submitted by gjohnsit on Wed, 10/10/2018 - 4:39pm
The stock market got routed today.

The broad selloff took the S&P 500 to the lowest in three months, the Dow Jones Industrial Average plunged as much as 836 points and the Nasdaq 100 Index tumbled more than 4 percent. All 30 members of the blue-chip index retreated, with Boeing and Caterpillar dropping at least 3.8 percent. Computer companies led the S&P 500 to a fifth straight loss, the longest slide since Donald Trump's election win.

Despite the big number, the sell-off doesn't mean much taken by itself.
In fact, it wouldn't surprise me at all if stocks bounced higher tomorrow.
There's just one little thing...

Normally, a stock market sell-off sets off a buying spree in Treasurys, as investors look for security in the more steady government debt market.

But that's not the case now, since Wednesday's sharp plunge in stocks is actually happening because investors have been selling longer-dated Treasurys. As Treasurys are sold, yields, which move opposite price, rise, and that drives up interest rates for a whole range of consumer and business loans.

"There's no flight to safety in bonds. That's a sea change," said Peter Boockvar, chief investment officer at Bleakley Advisory Group.
To say that this is unusual is an understatement.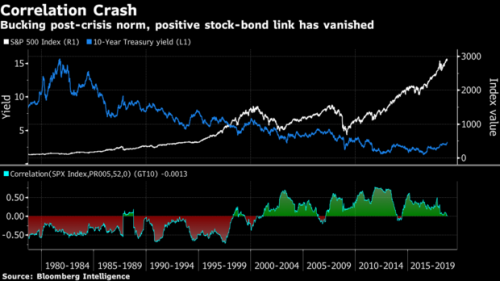 This is a near two-decade old trend that made a lot of people a whole lot of money. If it suddenly ends (which it eventually must), it could cause a lot of wealthy people to get very upset.

The dynamic has entered center stage in the past few days, after the yield on the 10-year benchmark raced to a seven-year peak while the S&P 500 Index fell four straight days to the lowest in a month. Those moves could be just a taste of what's to come.

"Don't be lulled by how well the stock market has weathered rising yields and creeping inflation thus far," Leuthold Group's James Paulsen wrote in a research note this week.
To make things even more unusual, a specific class of stocks is acting strange as well.

Market observers have been puzzled by a recent phenomenon. As bond yields rose last week, tech stocks underperformed. But some stocks that act like bond proxies have done the opposite of what might be expected: They are rising.

Since Wednesday's close, the yield on the 10-year Treasury bond is up about 16 basis points. The S&P 500 is down 1.9 percent and the tech-heavy Nasdaq 100 is down about 4 percent.

But not bond proxies. Bond prices move opposite yields, but for these stocks, prices are on the rise.
Old, boring stocks, like Pfizer and Coca-Cola, are performing better than bonds and tech stocks.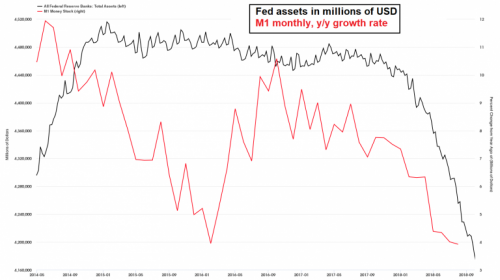 To put this into perspective, this should have happened months ago.
Fed raising interest rates = bad for stocks
Fed shrinking portfolio = bad for stocks
Trade wars = bad for stocks and bonds
Exploding federal deficit = not good
The markets have ignored all of these trends all year long.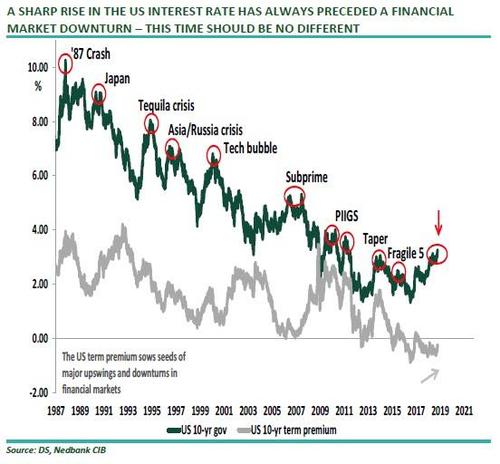 As I pointed out a few days ago, a 37-year long bull market in bonds has come to an end.
Let's not forget who really, really hates higher interest rates: real estate.