Who's winning the battle for Top Party Insider?
Submitted by gjohnsit on Tue, 04/23/2019 - 4:56pm
Forget the polls. Forget what the voters want.
The real question is who the ruling elite want our political figurehead to be.
There are several ways to measure this.
Remember when having the most money was important? That was before Sanders.
Sanders is killing it in total donations, but he's losing badly in the more profitable Top Party Insider race, where large donations are more valuable.
Harris is very popular with the grandchildren of oil baron J. Paul Getty.
"Activist" is another word for "establishment insider" according to fivethirtyeight.com.
It's not like they are intentionally using words to mislead people.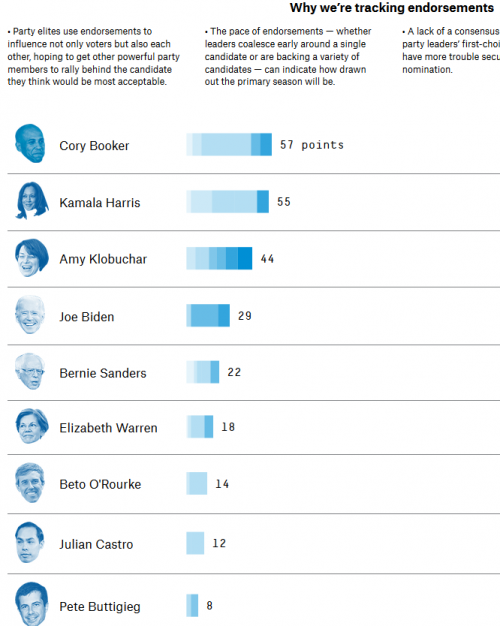 It's still early, but so far Harris, Klobuchar and Booker are killing it in the race for Top Party Insider. Of course Biden hasn't announced yet, so this may change.
The important thing is that the winner is a political insider.
It's what everyone wants. No, really. You want an establishment insider. You just don't realize it.

Fifty-two percent of the party's voters said it's important that the Democratic presidential nominee be a political insider, compared with 29 percent who preferred an outside operator.
It turns out that Biden is the biggest insider. What a coincidence.