What Constitutional Crisis?
Submitted by RantingRooster on Wed, 07/22/2020 - 10:17am
NOTE: This rant is not to poor cold water on Fire with Fire's essay, but that what started as a comment, turned into this... ramblings of a mindless lunatic!
How can there be a constitutional crisis when neither party, nor any federal or local law enforcement, actually recognizes the constitution any more? It's absurd.
Think for a few moments...
The SCOTUS appointed GWB president in clear violation of Federal law. GWB launched two illegal wars in blatant violation of the constitution. Obama drone murdered American citizens in blatant violation of the constitution, and expanded those two illegal wars into how many more illegal wars?
The horror that has been unfolding in Yemen, is all on Obama. We (the US) side with an absolute monarchy in Saudi Arabia, who fucking chop off people's heads for "witch craft", so they can bomb Yemen, with our help, into submission.
9/11 is still a topic most people can't not talk about without freaking out and losing their god damn mind. Gee, when someone hijacks a plane, they violate federal law, and there are laws for gathering of "evidence". None of those laws were followed after 9/11. There is / was, no "evidence" collected. It was DESTROYED, by the Feds.
Gee, do we remember this guy, the so-called master mind behind 9/11.

Gee, here's Hillary Clinton explaining what it happened.
Did you catch that part where she says "lead by democrats"? Of course she leave out, that is was Jimmy Carter that initiated, and goaded the Soviet Union into invading Afghanistan.
President Carter's national security advisor, Zbigniew Brzezinski was the "architect" of drawing the Soviet Union into Afghanistan.
From the WSWS:
Brzezinski acknowledged in an interview with the French news magazine Le Nouvel Observateur in January 1998 that he initiated a policy in which the CIA covertly began arming the mujahedeen in July 1978—six months before Soviet troops intervened in Afghanistan—with the explicit aim of dragging the Soviet Union into a debilitating war.

Asked, given the catastrophe unleashed upon Afghanistan and the subsequent growth of Islamist terrorist groups like Al Qaeda, whether he regretted the policy he championed in Afghanistan, Brzezinski replied:

"Regret what? That secret operation was an excellent idea. It had the effect of drawing the Russians into the Afghan trap and you want me to regret it? The day that the Soviets officially crossed the border, I wrote to President Carter: We now have the opportunity of giving to the USSR its Vietnam War. Indeed, for almost 10 years, Moscow had to carry on a war unsupportable by the government, a conflict that brought about the demoralization and finally the breakup of the Soviet empire."
Gee, look at the pictures of what was left after we dropped two atomic bombs on Japan. Then look at what was left after three building crumbled to dust, fucking dust, from gee, jet fuel fires. It's absurd!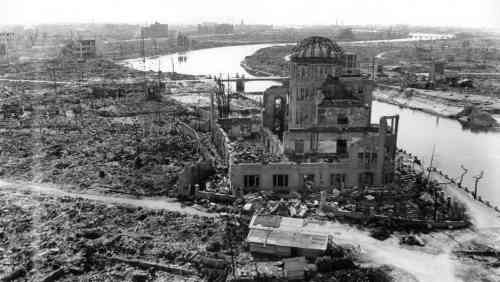 Jet fuel fires do not produce this kind of total destruction.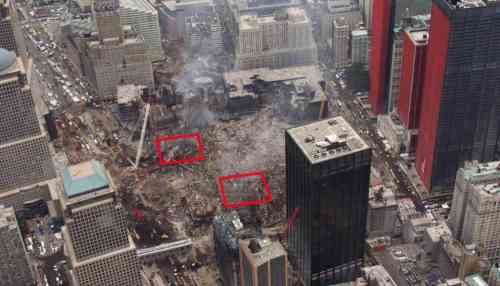 Gee, an Atomic bomb couldn't take those buildings down, but jet fuel fires turn 3 modern concrete and steel buildings into dust? One of which, WTC 7, wasn't even hit.
Gee, how can the BBC report that WTC 7 fell, when clearly is it standing in the background, live on air, while they report is was already destroyed? (This was about 20 or so minutes before it actually fell, at free fall speed, hours after WTC 1 & 2 had crumbed into DUST!)
Gee, Nancy Fucking Pelosi would not impeach GWB when we found out the "evidence" against Iraq was cooked. Let that sink in. Gee think back to the Iraq war I. It was launched based on lies as well. Gee remember when the Iraqi troops were giving up and returning to Baghdad, and they were slaughtered? That was a WAR CRIME of the 1st order! They were retreating.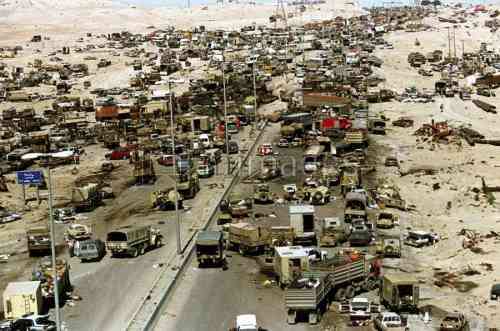 The soldiers that committed this horrendous act, were treated like fucking Hero's! (disgusting celebrity worship)
We have no sovereignty. Somewhere along the way in this country we forgot these people we "elected" are supposed to be "servants" of the people's will. They are not "leaders". They are supposed to implement the "will of the people", which clearly hasn't happened for a very, very long time!
Voting, fucking doesn't work, not in an Oligarchy.
The only "solution" we have left, is Revolution. And the quicker people come to realize this, the quicker we can become a sovereign nation again, but that won't happen when people like Jeff Bezos can make 13 billion in 1 fucking day, during a pandemic that has taken over 140 thousand American lives, and we have a nation who worship wealth and war above all else.
From Bloomberg:
Jeff Bezos added $13 billion to his net worth on Monday, the largest single-day jump for an individual since the Bloomberg Billionaires Index was created in 2012.
Until people like Jeff Bezos or Elon Musk, feel the heat of death or poverty, nothing will change, except this siege warfare waged on the American people, will only get worse.
God damn, our so called free press, praises our president when he violates the constitution, bombing sovereign countries, that didn't attack us nor threaten too. It's fucking disgusting!
From the Hill
CNN host Fareed Zakaria says President Trump's missile strike in Syria shows him displaying the same qualities as America's past leaders.

"I think Donald Trump became president of the United States last night," he said Friday on CNN's "New Day." "I think this was actually a big moment."

"For the first time really as president, he talked about international norms, international rules, about America's role in enforcing justice in the world," Zakaria, the host of CNN's "GPS," said of Trump's remarks explaining the military action late Thursday.
Fareed Zakaria is a member of the Council on Foreign Relations, and is a "praised" as some kind of important person, "Esquire has named him one of the twenty-one most important people of the twenty-first century.". WTF?
Who the fuck said it is our job to "keep the world safe for Democracy"? Well...
From Counterpunch
Safe for Democracy™
In what PR watchdog John Stauber calls "perhaps the most effective job of large-scale war propaganda which the world has ever witnessed," the Committee on Public Information, run by veteran newspaperman George Creel with the help of others like Edward Bernays, used all available forms of media to promote the noble purpose behind World War I: To keep the world safe for democracy.
That legacy still pervades the conscious mind of the American people, and it's complete bullshit!
The constitution, like people's principals, does not exist, if you do not live by them.