Welcome to Saturday
Submitted by randtntx on Sat, 09/12/2020 - 5:30am

"We hold Dominion over palm and pine." Rudyard Kipling, Recessional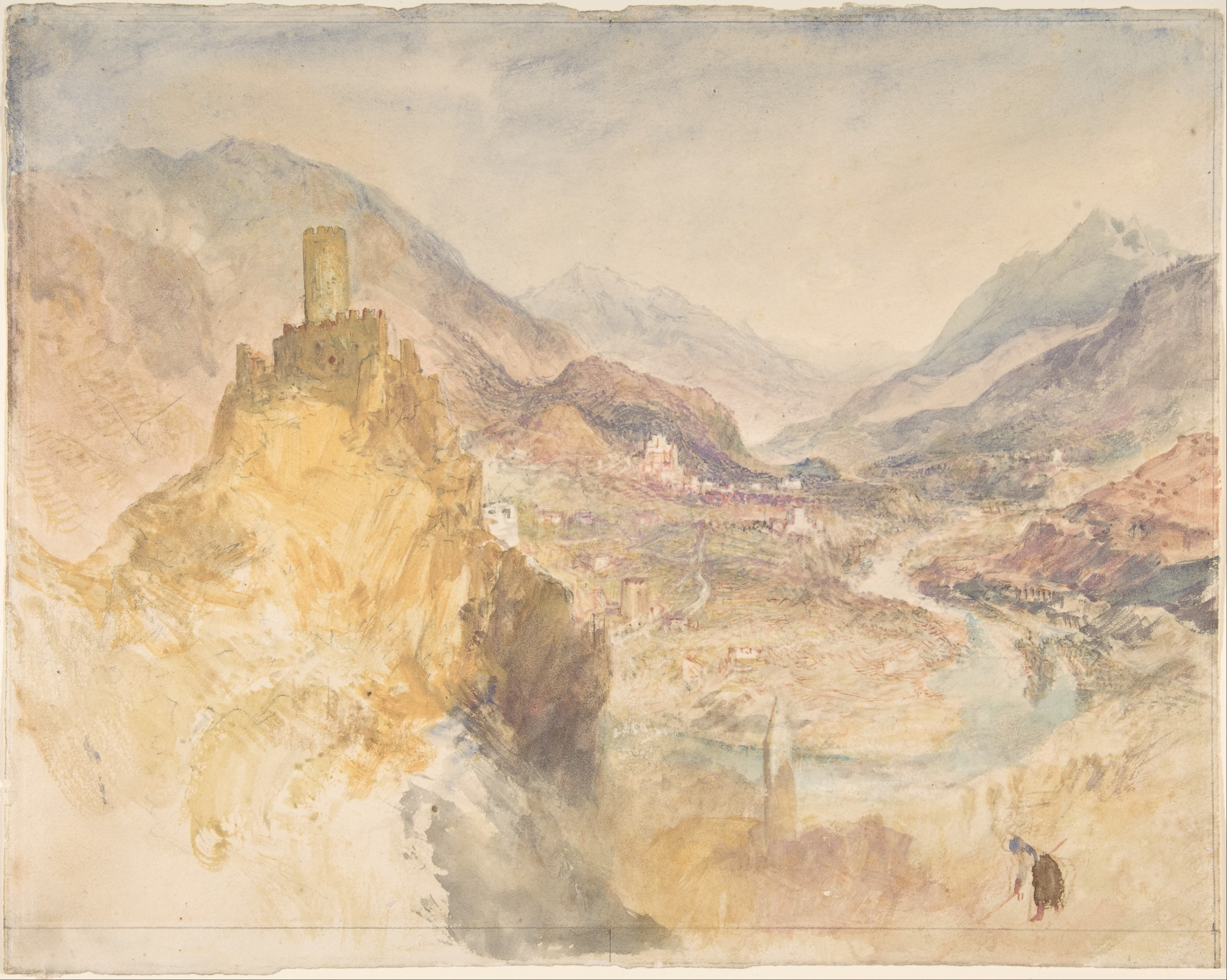 Chatel Argent and the Val d'Aosta from above Villeneuve
Joseph Mallord William Turner
Metropolitan Museum of Art
To see and respect what there is, is the first duty of stewardship. - Wendell Berry,The Gift of Good Land
The severity of the wildfires that are burning right now in the West are another example, among many, of humanity's failure to be a good steward of this earth. It increasingly looks as if those in power are not going to take the actions necessary to stop the destruction of our environment. We will loose the places that we love, the places of immense beauty, and the ecosystems around us.
What is the use of a house if you haven't got a tolerable planet to put it on? -Henry David Thoreau
To build an age around the concerns of one species is to ignore the delicate balance required in any ecotone. When one way of living on the earth takes priority, the overlap that supports a healthy system of exchange collapse. Is All Writing Environmental Writing Camille T. Dungy. The Georgia Review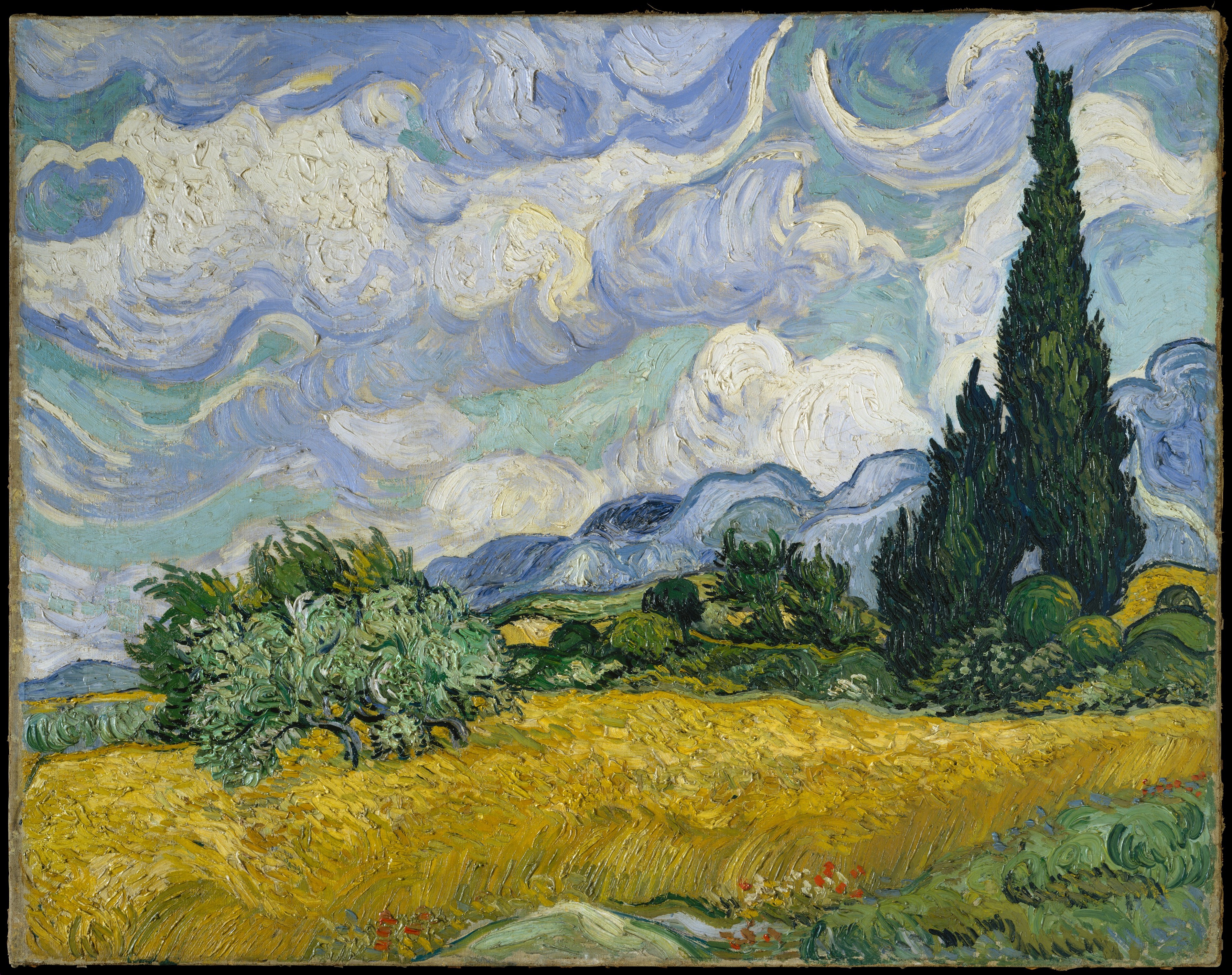 Wheat Field with Cypresses, Vincent van Gogh, 1889, Met Metropolitan Museum of Art
The heartbeat of humans and the flowering of domesticated plants are one life. 'Alone' is not an option: the farmer's physiology is sculpted by a dependence on plants for food... The Forest Unseen -David Haskell

The Landscape with Good Samaritan-1638 Rembrandt van Rijn wikipedia/commons
(21.55)
The artists and scientists who help us see and understand our world, each in their own way, serve to sound the alarm about the ongoing destruction of the earth. If our species could just come to regard the earth with the reverence that it deserves, we might be able to slow this disaster. Following the example and the suggestions of people who show us how to take good care of this planet full of life, we could at the very least be showering it with love. Who knows, that act may be beneficial in more ways than we think.
What makes a place special is the way it buries itself inside the heart, not whether it's flat or rugged, rich or austere, wet or arid, gentle or harsh, warm or cold, wild or tame. Every place, like every person, is elevated by the love and respect shown toward it, and by the way in which its bounty is received. - Richard Nelson, The Island Within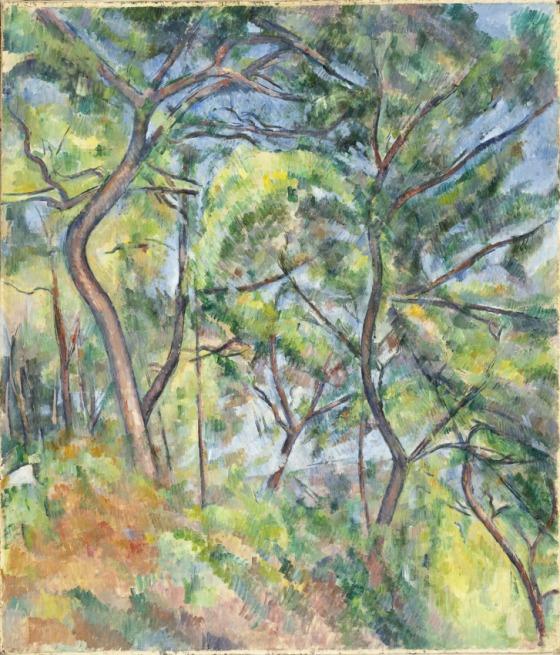 Paul Cézanne, Sous-Bois, c. 1894, Los Angeles County Museum of Art
To The Rain

Mother rain, manifold, measureless,
falling on fallow, on field and forest,
on house-roof, low hovel, high tower,
downwelling waters all-washing, wider
than cities, softer than sisterhood, vaster
than countrysides, calming, recalling:
return to us, teaching our troubled
souls in your ceaseless descent
to fall, to be fellow, to feel to the root,
to sink in, to heal, to sweeten the sea.

BY URSULA K. LE GUIN

Seascape, 1879, Pierre-Auguste Renoir Art Institute of Chicago