The Weekly Watch
Submitted by

Lookout

on Sun, 09/10/2017 - 7:03am
Clouds of Hypocrisy Surrounding the Storms and Fires
Did you hear T-rump this week in North Dakota? He's glad to have dirty tar sands oil flowing through a pipeline destined to leak. He's thrilled he got us out of the job killing Paris climate agreement. Then in the same speech admits we've had one disastrous hurricane and we're about to have another....and who knew North Dakota could have droughts? It reminds me of the tobacco execs denying that tobacco is addictive
https://www.youtube.com/watch?v=e_ZDQKq2F08 (1.5 min)
The evidence is overwhelming and undeniable that climate is becoming increasingly variable and intense, and yet the US government will not allow mention of global warming? Talk about heads in the sand. You know they know. They're lying just like the tobacco execs to save their profit (and lose our habitable planet).
If you missed T-rump's speech, here are the quotes I find so hypocritical -
PRESIDENT DONALD TRUMP: In order to protect American industry and workers, we withdrew the United States from the job-killing Paris climate accord. Job killer. People have no idea. Many people have no idea how bad that was. And right here in North Dakota, the Dakota Access pipeline is finally open for business. ... I also did Keystone. You know about Keystone, another one, big one. Big. First couple of days in office, those two. Forty-eight thousand jobs. Tremendous, tremendous thing. I think environmentally better. I really believe that. Environmentally better.
PRESIDENT DONALD TRUMP: I want to take a moment to send our thoughts and prayers to the people of Texas and Louisiana, who have truly suffered through a catastrophic hurricane, one of the worst hurricanes in our country's history. And guess what. We have another one coming. ... The one that's coming now, Irma, they're saying, is largest one in recorded history in the Atlantic Ocean, coming out of the Atlantic, which gets big ones. ... I also want to tell the people of North Dakota and the Western states, who are feeling the pain of the devastating drought, that we are with you 100 percent. One hundred percent. ... I just said to the governor, "I didn't know you had droughts this far north." Guess what. You have them. But we're working hard on it, and it'll disappear. It'll all go away.
Like his boss, Scott Pruitt wears his climate-change skepticism on his sleeve and seems to believe it's best to keep information about the environment under wraps.
http://progressive.org/dispatches/pruitt-shushes-talk-of-climate-change-...
Are we really so brainwashed we can't see the hypocrisy?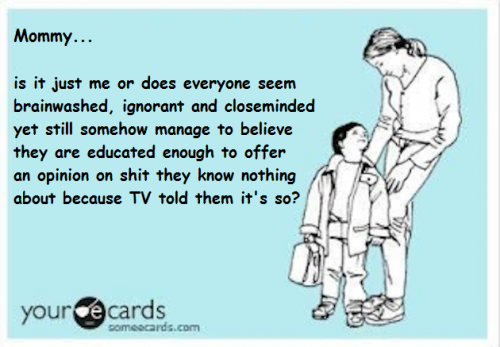 "It is past time to call out Trump and all climate deniers for this crime against humanity. No more treating climate denial like an honest difference of opinion."
https://www.commondreams.org/news/2017/09/07/planet-rages-fires-and-stor...
Bill McKibben responds - We have to go to 100 percent renewable energy, and we have to do it fast. We have to say there will be no more fossil fuel infrastructure development. And that's why we're fighting so hard every single pipeline, every single new coal mine.
https://www.democracynow.org/2017/9/7/we_have_never_had_anything_like
From major hurricanes and flooding to droughts and fires, the refusal to accept the science of global warming is getting very expensive
https://www.commondreams.org/news/2017/09/04/look-around-costs-not-actin...
Take for example the costs of Irma to debt strapped Puerto Rico (10 min video with text)
http://therealnews.com/t2/story:19959:Puerto-Rico-Drowning-in-Debt%3A-Ir...
Republican governor Rick Scott prioritized development over ecological restoration of wetlands. Water from rain and storm surges will have fewer places to go when the storm makes landfall, creating a greater potential for catastrophic flooding.
https://theintercept.com/2017/09/09/florida-risks-more-irma-devastation-...
"We should be naming these hurricanes after Exxon and Chevron, not Harvey and Irma."
https://www.commondreams.org/news/2017/09/07/study-details-why-climate-c...
The toxic outcomes of hurricane landfall - take a "toxic tour" of Houston's fenceline communities, led by environmental justice organizer Bryan Parras. (video and text)
https://www.democracynow.org/2017/9/5/petro_metro_a_toxic_tour_of
"Leadership must come from countries that are high-income, have benefited from fossil fuel extraction, and that are historically responsible for significant emissions."—The Lofoten Declaration, a far-reaching document in which 220 organizations call for rapid, global transition to achieve a low carbon future.
https://www.commondreams.org/news/2017/09/07/unprecedented-lofoten-decla...
The ever growing swing of the weather pendulum will be with us for the rest of our lives. Climate scientist Michael Mann explains that a business-as-usual scenario will lead to increasingly devastating storms (video and text)
http://therealnews.com/t2/story:19939:Are-Irma-like-Super-Storms-the-%27...
We are in the sixth great extinction. Climate change is a well-documented driver of both wildlife extinction and disease emergence, but even the parasites are headed for oblivion as their host die off.
http://advances.sciencemag.org/content/3/9/e1602422
Our culture of legalized bribery makes climate disasters more likely, but there's an alternative.
https://www.commondreams.org/views/2017/09/06/texas-flooded-because-our-...
Neil deMause discusses the relationship of hurricanes and poverty (podcast and text)
http://fair.org/home/some-people-faced-with-a-disaster-cant-just-pick-up...
George Monbiot, columnist at The Guardian. His new book is, "Out of the Wreckage: A New Politics for an Age of Crisis" and he explains the need to speak out.
https://www.democracynow.org/2017/8/31/george_monbiot_we_cant_be_silent
A recent report on Moyers & Company shows that left-leaning social, political and environmental/climate progressives are the nation's "new silent majority." Now would be the time for that silence to find a voice.
https://www.truthdig.com/articles/silence-good-people/
"We must organize our communities to create a new socialist order and overthrow the corporate state through sustained acts of mass civil disobedience. We must achieve full employment, guaranteed minimum incomes, health insurance, free education at all levels, robust protection of the natural world and an end to militarism and imperialism." Chris Hedges
https://www.truthdig.com/articles/diseases-of-despair/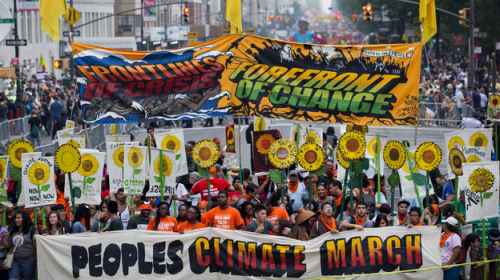 Don't Worry If Global Warming doesn't Cause Extinction, A Nuclear War Could.
When you look at US foreign policy the stench of hypocrisy is overwhelming...
Korea
Col. Wilkerson discusses the Korean hostilities with great practicality and sense. His view – let's do what it takes to avoid conflict. (30 min video or text)
http://therealnews.com/t2/story:19926:Larry-Wilkerson%3A-North-Korea-is-...
http://www.theamericanconservative.com/articles/north-korea-crisis-paved...
The MSM just will not let the American people know there is a peace offer on the table.
https://theintercept.com/2017/09/05/north-korea-says-it-might-negotiate-...
Tim Shorrock, an investigative journalist and the author of "Spies for Hire: The Secret World of Outsourced Intelligence." discusses his new piece for The Nation "Diplomacy with North Korea Has Worked Before, and Can Work Again." (video and text)
https://www.democracynow.org/2017/9/7/talks_can_work_as_tensions_rise
Suki Kim was born in South Korea and moved to the U.S. at age 13, spent much of 2011 teaching English to children of North Korea's elite. North Korea functions, she believes, as a true cult, with all of the country's pre-cult existence now passed out of human memory.
https://theintercept.com/2017/09/04/undercover-in-north-korea-all-paths-...
Venezuela and Iran
The imposition of economic sanctions and a world-wide boycott of Iranial oil, and the blaming of former Iranian leader Mosaddegh, looks a lot like the economic war and trajectory of U.S. policy towards today's Venezuela and the government of Nicolas Maduro. (3 min)
https://www.youtube.com/watch?v=DnD_6KhwWJI
The second half of Ralph Nader's show is Larry Wilkerson discussing our crazy Iran policy. (The first half is John Nichols discussing the T-rump cabinet)
https://ralphnaderradiohour.com/horsemen-of-the-trumpocalypseiran-nuclea...
What are we fightin' for?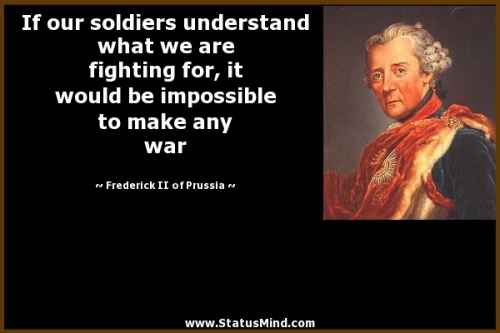 They say to defeat Terrorists...like this fellow?
Entrapment is a favorite trick. The FBI Pressured a Lonely Young Man Into a Bomb Plot. He Tried to Back Out. Now He's Serving Life in Prison.
https://theintercept.com/2017/09/03/the-fbi-pressured-a-lonely-young-man...
I think it is to prop up the failing fossil fuel industry and the crumbling capitalist system.
Will the dollar fall to the Chinese yuan? Max thinks so. (first 15 min)
https://www.youtube.com/watch?v=Lv3pPU-BBU4



Perhaps We Fight Because War Promotes Arms Sales!
US sells $3.8 billion of F-16 jets, missiles and patrol boats to Bahrain in spite of human rights concerns
http://www.middleeasteye.net/news/us-state-department-approves-38bn-arms...
We aren't alone (but we are number one). The UK government is being accused of fanning the flames of the Gulf crisis after it included both sides of the dispute in a newly published list of countries identified by officials as "priority markets" for the UK's £12bn defense industry.
http://www.middleeasteye.net/news/revealed-both-sides-gulf-dispute-liste...
As the world's largest arms fair gets underway in London, author of The Shadow World: Inside the Global Arms Trade, Andrew Feinstein talks to Real Media about corruption and justification of arms deals (12 min video and text)
http://therealnews.com/t2/story:19964:Real-Media%3A-Biggest-Arms-Deal-in...
The British protest giant arms sale and fair in London. (10 min or text)
http://therealnews.com/t2/index.php?option=com_content&task=view&id=31&I...
The Flotilla to the Pentagon is coming up on September 17 (you can still sign up and do not need your own kayak or any special skills) and the No War 2017: War and the Environment conference is coming up on September 22-24 (you can still sign up, but please hurry),
http://worldbeyondwar.org/flotilla/
http://worldbeyondwar.org/nowar2017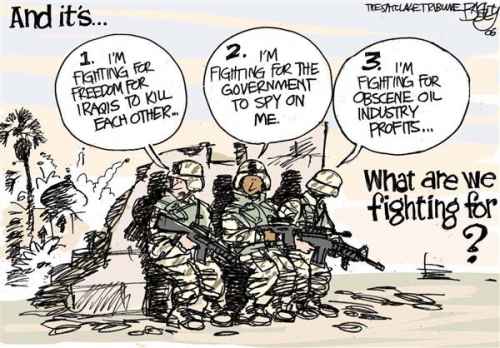 The Democraps
Thomas Frank, author of 'What's the Matter with Kansas?' and 'Listen, Liberal,' and Paul Jay discuss Hillary Clinton's new book 'What Happened,' and identify the real differences between Clinton and Sanders (50 min video and text)
http://therealnews.com/t2/story:19944:Clinton-Attacks-Sanders-in-New-Boo...
He explains that the Democratic Party serves the professional class and the top 10% and no longer cares about the poor or working class (20 min video and text)
http://therealnews.com/t2/index.php?option=com_content&task=view&id=31&I...
Chicago Alderman Carlos Ramirez-Rosa, a young populist politician who is a member of the Democratic Socialists of America, has been forced off a gubernatorial ticket that he only recently joined, after coming under fire for his ties to DSA and the group's support of the Boycott, Sanctions, and Divestment movement.
https://theintercept.com/2017/09/06/socialist-forced-off-democratic-camp...
Medicare for all - To have Sanders, Warren, and Harris on the same bill sends a signal that single-payer is the central Democratic vehicle for health care policy reform going forward
https://theintercept.com/2017/09/07/elizabeth-warren-jumps-on-board-bern...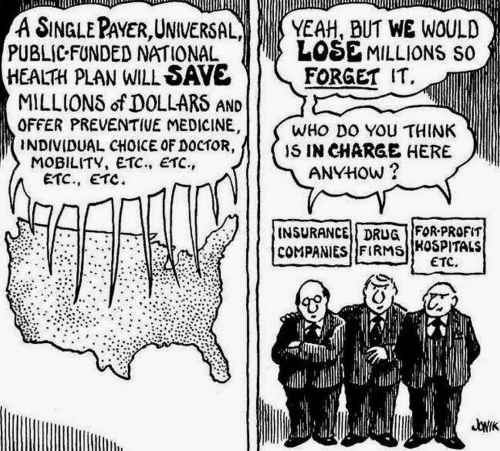 DACA
More than 100 law professors who specialize in immigration signed a letter in August stating that DACA was a "lawful exercise of prosecutorial discretion."
http://www.truth-out.org/news/item/41853-sessions-is-wrong-there-is-no-l...
The House of Representatives passed the Dream Act and that fifty-five out of one hundred U.S. Senators supported it. It would have passed, were it not for a filibuster led by then-Senator Sessions.
http://progressive.org/dispatches/whew-that-jeff-sessions-he-comes-acros...
Fighting for DACA - It isn't just Trump and Sessions who own the cruel decision to end DACA. Ten Republican state attorneys general and the governor of Idaho threatened to sue the federal government over DACA and declared Sept. 5 their deadline in an attempt to force Trump's hand.
https://www.truthdig.com/articles/must-fight-trumps-decision-end-daca/
Trump passed off responsibility for the fate of the 800,000 young immigrants brought to the United States illegally as children to a Congress that has shown little ability to tackle politically fraught issues.
https://www.truthdig.com/articles/tough-talk-immigration-trump-waffles/
Education -
DeVos doesn't care about students. Her attitude about DACA says it all.
http://educationopportunitynetwork.org/betsy-devoss-silence-on-daca-says...
She thinks schools (and life) are about profit
http://www.politico.com/story/2017/08/31/devos-trump-forprofit-college-e...
Will Houston follow New Orleans and lose their public schools?
http://www.alternet.org/new-orleans-warnings-school-privatization
It hasn't worked well in Michigan.
https://www.nytimes.com/2017/09/05/magazine/michigan-gambled-on-charter-...
Diane Ravitch, former assistant secretary of education under President George H.W. Bush and author of "Reign of Error: The Hoax of the Privatization Movement and the Danger to America's Public Schools" talks with Chris Hedges. (29 min)
https://www.youtube.com/watch?v=2BWVInIJ86A
The recession negatively impacted student learning across the country
https://www.chalkbeat.org/posts/us/2017/08/30/the-great-recession-decima...
I'm glad to see this practice begun in the late 50's and continuing today being exposed. What we're finding in Alabama, and really across the country, are white communities, wealthier white communities, wanting to pull away from these regional or countywide school districts and form their own racially isolated, much more wealthy school districts. And that's happened in Jefferson County, Alabama. (video and text – 2 parts)
https://www.democracynow.org/2017/9/8/nikole_hannah_jones_how_wealthy_white
https://www.democracynow.org/2017/9/8/extended_interview_nikole_hannah_j...
https://www.nytimes.com/2017/09/06/magazine/the-resegregation-of-jeffers...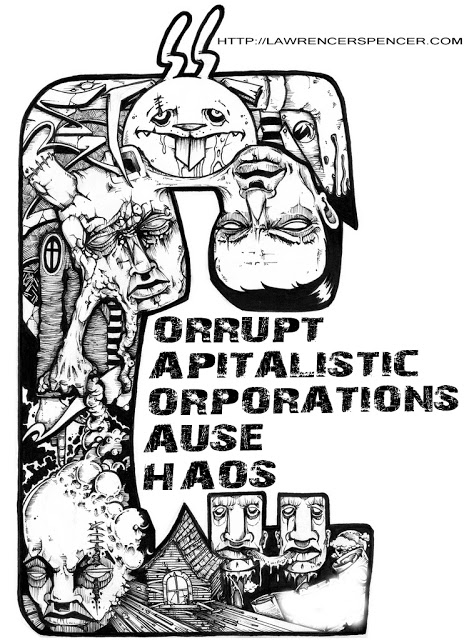 Corrupt corporations
Credit-reporting giant Equifax has just disclosed that in the summer of 2017, hackers gained access to the personal information of 143 million of its consumers. The hackers obtains access to names, Social Security numbers, birth dates, addresses and, in some cases, even credit cards.
But the behavior of Equifax in the wake of the cyberattack has been horrifying. Three Equifax Managers sold their stock in the company before the cyber attack was revealed, raising questions about potential insider trading. Worse still, the company offered "free" identity theft protection for those impacted, but only if the consumer waived their right to sue Equifax in a class action lawsuit!
https://theintercept.com/2017/09/08/equifax-is-proving-why-forced-arbitr...
Bill Black weighs in on the Equifax scandal (22 min video with text)
http://therealnews.com/t2/story:19960:Equifax-Data-Breach-is-a-10-out-of...
Even the non-profits are being bought out and saying one thing while doing another. Russell Mokhiber, editor of Corporate Crime Reporter, and Chris Hedges explore how corporations have used their money to take over the nonprofit organizations and regulatory agencies that once protected the citizen from predatory corporate practices. (29 min)
https://www.youtube.com/watch?v=HJURmeW2M04
Lina Khan and Ralph Nader discuss Amazon's corporate power. (first 25 min)
https://ralphnaderradiohour.com/amazon-takes-over-the-world/
And a complicit press - Fossil Fuel Lobbyist by Day, WaPo Columnist by Night
http://fair.org/home/fossil-fuel-lobbyist-by-day-wapo-columnist-by-night/
Jake Tapper has not only let the president off the hook, he has played a central role in cultivating pro-war fever among the American public.
https://www.truthdig.com/articles/behind-guise-adversarial-journalism-cn...
Jimmy Dore, Ron, and Steph discuss how Facebook is manipulating the news. (16 min)
https://www.youtube.com/watch?v=Eg7Sb-30hTU



Is There Anywhere in the World Where Planet and People Come First? Yes.
There are countries focused on the health and happiness of its people. In this illuminating talk, Bhutan's Prime Minister Tshering Tobgay shares his country's mission to put happiness before economic growth and set a world standard for environmental preservation. (18 min)
https://www.youtube.com/watch?v=7Lc_dlVrg5M
I found this interview to be insightful and interesting. Juan Gonzalez has a new book out "Reclaiming Gotham: Bill de Blasio and the Movement to End America's Tale of Two Cities" in which he theorizes that cities are the last progressive stronghold and provide our best hope for reform. (video and text)
https://www.democracynow.org/2017/9/6/extended_interview_juan_gonzalez_o...
https://www.democracynow.org/2017/9/6/reclaiming_gotham_juan_gonzalez_on...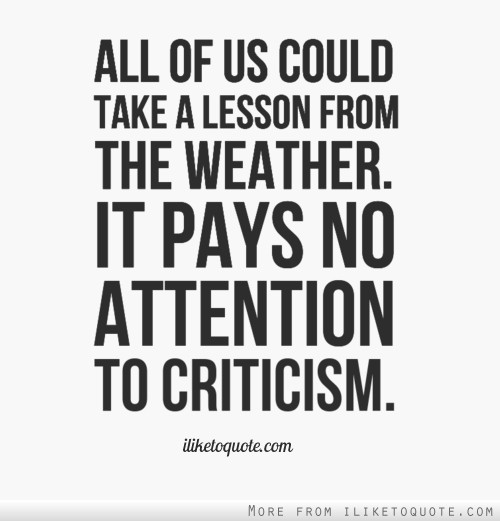 It will take us all - countries, cities, and individual communities to reach for peace and the greening of the world. What choice do we have. All we can do is make the best of whatever situation we encounter. There is so much to do (and undo). It is possible, but powerful greed stands in the way. Stand true as you can against the hypocrisy. I hope you find peace in your corner of the universe. Wishing us all the best as we weather the storms.