The Weekly Watch
Submitted by Lookout on Sun, 08/23/2020 - 7:55am
Unconventional
I managed to avoid most of the DNC convention other than a few clips on Rising and Jimmy Dore. What I did see was hollow, vapid, and without substance...full of platitudes and no policy. All they got is 'we ain't Trump'. Perhaps the inept response to the pandemic will be enough to sink Trump, but this sure rings of 2016. We'll see. I find myself in agreement with Caity and her view that this isn't normal...
So abnormalize the status quo. Abnormalize it every chance you get. Abnormalize it by holding a clear idea in your mind of what a healthy society would look like, then point out all the bizarre deviations from that vision at every opportunity. Remind people that this is crazy. Assure them that it doesn't have to be this way. That the only thing keeping it this way is the fact that the powerful keep pouring vast troves of wealth into manipulating us into thinking that we should.
Did you see the new study this week suggesting Greenland ice is past the tipping point?
The melting of Greenland's ice cap has gone so far that it is now irreversible, with snowfall no longer able to compensate for the loss of ice even if global warming were to end today, according to researchers. "Greenland's glaciers have passed a tipping point of sorts, where the snowfall that replenishes the ice sheet each year cannot keep up with the ice that is flowing into the ocean from glaciers," said a statement from Ohio State University, where several authors of a study published August 13 in Communications Earth and Environment are based.
As California is burning...
And much of the western US has been in triple digits for several days.
https://www.usatoday.com/story/news/nation/2020/08/18/california-heat-em...
Here in the SE we have two tropical systems, Marco and Laura, headed to landfall this week
https://www.wkrg.com/tracking-the-tropics/tropical-storm-marco-forms-in-...
Jimmy explains-
11 min
– Earl Katz
Podcast with transcript...
https://theanalysis.news/interviews/regenerative-agriculture-and-massive...
I was worried about it from having interacted with Paul Ehrlich and understanding the science. The main message of the Monton statement is that And, you know, from pollution to poverty to, you know, all of our problems are in health.
They're all inextricably related. And the point of the Monton statement was that
...
So the only way we can really deal with climate change now is to stop doing the destructive things that are causing it. It's very, very late. In fact, I think it's too late because of something called latent heat that we can go into that later. And I'm not the only one that thinks it's too late, but whatever we can do to ameliorate the problem, we should be doing. But
Possibly there's a good chance this planet can turn into Venus with the runaway climate change.
...
I don't have that much faith that anything can really be done. I think the die has been cast because the greenhouse gases that are in the atmosphere will continue to heat the planet for as much as thousands of years. And the only way we can possibly, possibly survive is through regenerative agriculture, which is bringing the carbon down from the atmosphere and putting it back into the soil.
Naturally, reforestation that made it was done on a massive global scale, we might survive, and I say might, but there's no political will for that. You're taking on industrial agriculture.
How regenerative farming can help heal the planet and human health | Charles Massy | TEDxCanberra https://www.youtube.com/watch?v=Et8YKBivhaE (17 min)
Here's a fun clip about the use of goats to reclaim, regenerate, and improve natural systems. https://www.youtube.com/watch?v=g9yiclBCxMo (12 min)
Mark Hyman put together some clips of interviews asking "how we can support farmers".
https://www.youtube.com/watch?v=f04wyxMNA74 (10 min)
The average age of a farmer in the United States today is 58 years old. And it's been projected that about 40% of the continental United States' farm and ranch acreage will have changed hands between 2015 and 2035. However, young people who are looking to get into farming are unfortunately faced with a number of barriers to entry, including difficulty accessing land, education, and financing. This is why it is so important that we begin to spur business innovation and create policy supports to bring in the next generation of farmers, and innovators in the food system.
But as Earl Katz says the first step is to stop wars not create new ones...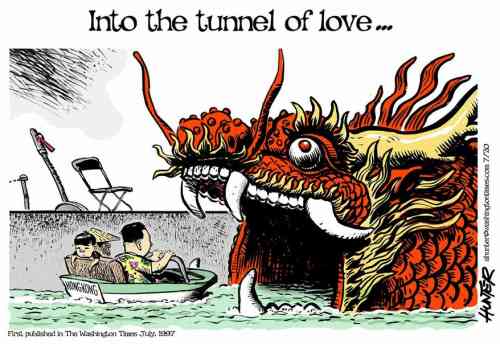 The Coming War on China is John Pilger's 60th documentary. Pilger reveals what the news doesn't - that the world's greatest military power, the United States, and the world's second economic power, China, both nuclear-armed, are on the road to war. Pilger's film is a warning and an inspiring story of resistance.
2 min trailer or the 2 hour film
Caitlin had a recent review https://caitlinjohnstone.com/2020/03/23/the-coming-war-on-china%e2%80%8a...
Max and Stacy chat to investor Lawrence Lepard about 'money printer go brrrr' in an age of 'when government spending knows no limits'. He suggests we might avoid a war if China (or Russia) issues a gold based currency. Interesting conversation...
https://www.rt.com/shows/keiser-report/498401-money-hyperinflation-fix-m...
Sadly a Biden administration will not provide improvement...
Earlier this year, Biden published an article entitled "Rescuing U.S. Foreign Policy After Trump" in the March/April issue of Foreign Affairs. In that article, he declares, that "to counter Russian aggression, we must keep the alliance's military capabilities sharp." At the same time, the United States needs to "get tough with China." The "most effective way to meet that challenge is to build a united front of U.S. allies and partners to confront China."
https://www.wsws.org/en/articles/2020/08/22/pers-a22.html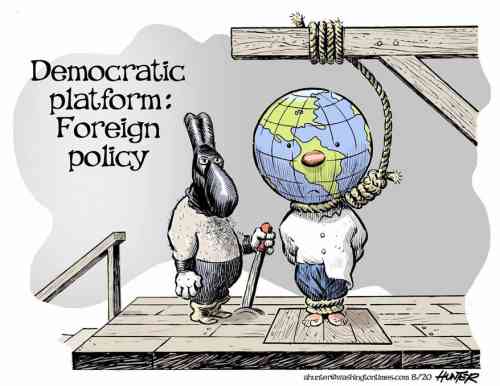 Nor will a democratic congress...
The bottom line: at least 34 Democratic candidates for the House of Representatives have a primarily military-intelligence background, up from 30 in 2018, as well as three of the party's 35 candidates for the US Senate, compared to zero in 2018. For each branch of Congress, this represents about 10 percent of the total.
https://www.wsws.org/en/articles/2020/08/20/ciad-a20.html
Speaking of CIA, Lee Camp had a good conversation with Ray McGovern this week.
https://www.youtube.com/watch?v=hfqrD3vd14I (17 min)
Colin Powell at the Democratic National Convention: Democrats prepare administration of militarism and war
https://www.wsws.org/en/articles/2020/08/19/pers-a19.html#pk_campaign=si...
Jimmy agrees War Hawks Endorse Biden At DNC Convention! (11 min)
Cornel West understands...
https://www.democracynow.org/2020/8/21/biden_dnc_cornel_west_ben_jealous
But you've got to move on up from poverty. And in order to do it, you've got to talk about poverty. If you're going to move on up from Wall Street greed and Wall Street crimes, you've got to talk about Wall Street greed and Wall Street crimes. If you're going to move on up from the Pentagon militarism around the world, you've got to talk about it. Those are the taboo issues that we don't get serious wrestling with. So when you really talk about the soul of America and the battle for the soul of America, much of that soul has been evacuated by the Pentagon greed and the Wall Street greed and the inability of the police and other institutions to treat Black people and Brown people, Indigenous people as human beings.
...with the decline and fall of the American Empire, it looks as if the system is unable to generate enough energy to seriously reform itself. It remains sanitized, superficial. We're getting Lawrence Welk's bubbles rather than Prince's Revolution. I want to go to Prince's Revolution concert. I want fundamental change.
... the distinctive features of a decline of an empire, military overreach — 53 cents of every dollar is going to the military, 53 cents of every dollar in the city of Chicago goes to the police — militarism domestically, militarism abroad
Part of the problem is we don't know our history. We have been taught the 'myth' of America. Excellent conversation with Chris Hedges and Professor James W. Loewen about the teaching of history as a form of indoctrination.
https://www.youtube.com/watch?v=AdVNX_NUocI (27 min)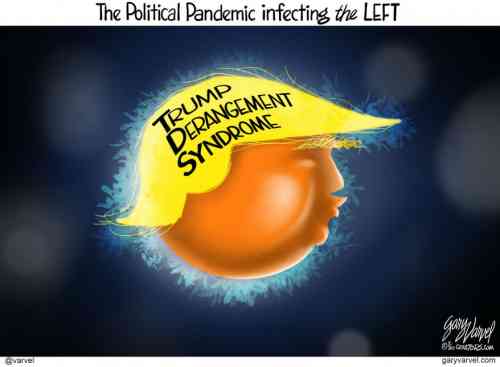 There's been some good news on the COVID front. John Campbell has a 30 min clip called a "Torrent of Good News" https://www.youtube.com/watch?v=D5Z6wdu1eI0
Chris echos John sentiments suggesting 50% of us may be immune
https://www.youtube.com/watch?v=G7TWiweluwA (50 min)
A recent study shows that covid-19 may not be as "novel" a virus (i.e., never encountered before) as previously thought. And as a result, 20-50% of the population appears to have a degree of "pre-immunity" to the virus.
and in his second clip he says...
Wow! We have even more good news to share in today's video. We could get used to this...

First: several quick, cheap tests for covid-19 are rolling out. Finally, we should be able to do widespread testing that's not overly invasive, too expensive, or takes forever to get results.

Second: Ivermectin continues to show statistical effectiveness against covid-19. It may be effective at later stages of infection than HCQ.

Third: the XYZ+ Hypothesis is holding up strong as more data comes in. It really does seem that the world may indeed be past the worst of the deaths from this pandemic.
In the US, cases...
deaths...
and hospitalizations... (lines are age groups...the older, the more hospitalization)

This is normally the weekend for the big country dance here on the mountain. COVID has affected many things. I miss the music sessions. As a reminiscence, I'm posting this clip. I've been lucky to learn old time music from folks like Charlie.
4 min
I think we better cherish our days and celebrate what we have. I find solace in Rumi, 13th century Persian poet and a Sufi mystic. (about 3 min)
Wishing you and all the human family peace, love, and contentment.