The Weekly Watch
Submitted by

Lookout

on Sun, 04/16/2017 - 6:29am




It's Easter, the holiday of resurection,
and it is past time for the re-birth of America
Easter, also called Pascha (Greek/Latin) or Resurrection Sunday, is a festival and holiday celebrating the resurrection of Jesus from the dead, described in the New Testament as having occurred on the third day of his burial after his crucifixion by the Romans at Calvary c. 30 AD

Easter and the holidays that are related to it are moveable feasts which do not fall on a fixed date in the Gregorian or Julian calendars; rather, its date is determined on a lunisolar calendar similar to the Hebrew calendar. It has come to be the first Sunday after the full moon that occurs on or soonest after the equinox (about 21 March).

Easter is linked to the Jewish Passover by much of its symbolism, as well as by its position in the calendar. In many languages, the words for "Easter" and "Passover" are identical or very similar. Easter customs vary across the Christian world, and include sunrise services and decorating Easter eggs (symbols of the empty tomb). Additional customs that have become associated with Easter and are observed by both Christians and some non-Christians include egg hunting, the Easter Bunny, and Easter parades.
https://en.wikipedia.org/wiki/Easter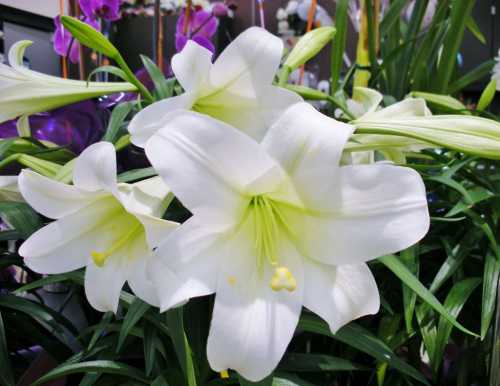 The Easter Flower
Claude McKay


Far from this foreign Easter damp and chilly
My soul steals to a pear-shaped plot of ground,
Where gleamed the lilac-tinted Easter lily
Soft-scented in the air for yards around;


Alone, without a hint of guardian leaf!
Just like a fragile bell of silver rime,
It burst the tomb for freedom sweet and brief
In the young pregnant year at Eastertime;


And many thought it was a sacred sign,
And some called it the resurrection flower;
And I, a pagan, worshiped at its shrine,
Yielding my heart unto its perfumed power.
Is it possible to resurect US democracy, decency, and a sense of public good?
Because for any willing to look, the evidence is clear... the corporate coup is complete.
A study from Princeton spells bad news for American democracy—namely, that it no longer exists. Using data drawn from over 1,800 different policy initiatives from 1981 to 2002, researchers Martin Gilens and Benjamin I. Page conclude that rich, well-connected individuals on the political scene now steer the direction of the country, regardless of or even against the will of the majority of voters. Over the past few decades America's political system has slowly transformed from a democracy into an oligarchy, where wealthy elites wield most power.
http://talkingpointsmemo.com/livewire/princeton-experts-say-us-no-longer...
https://scholar.princeton.edu/sites/default/files/mgilens/files/gilens_a...
It doesn't even take studies. Just look at Dr. David Dao trying to fly the unfriendly skies of United. Ralph Nader explains how and why the airlines can bully their passengers.(4 min + transcript)
https://www.democracynow.org/2017/4/14/ralph_nader_explains_why_united_a...
Jimmy Dore dissects United CEO Munoz response to the incident (22 min)
https://www.youtube.com/watch?v=AW_r7HaeR14
What more does it take to convince folks the corporate coup is complete?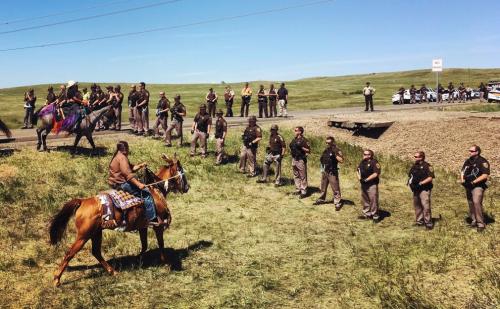 How about oil flowing through the Dakota Access Pipeline? On Wednesday, a federal judge allowed Energy Transfer Partners to keep secret some information about the pipeline and its spill risks.
http://www.refinery29.com/2017/04/150004/dakota-access-pipeline-date-sta...
Dakota Access appears poised to line the pocketbooks of Koch Industries
http://www.nationofchange.org/2017/04/09/koch-machine-quietly-pushed-dak...
and the Keystone XL battle looms...
The third, lesser-known Koch is Brother William, now principal of Oxbow Carbon. To keep the tar sands gunk flowing through the Keystone pipeline, the worst of the tar must be extracted and processed as "petcoke," stuff so filthy and toxic it is illegal to burn in the USA. So Billy Koch sells the compressed filth to China and Mexico. http://www.gregpalast.com/gets-xl-pipeline-bonanza-koch/




Sometimes in the struggle against the corporate monster there are moments of success.
http://amazonwatch.org/news/2017/0411-trouble-for-oil-in-the-peruvian-am...
So, my call for re-birth of our capitalist nation centers on the unquenchable corporate greed that manifests itself, at home and abroad, in violence against the planet and the poor in order to promote ever more profit for the privileged. It is easy to understand our blindness because citizens are so distracted with Russia, and Syrian gas attacks, and the mother of all bombs in Afghan, and the looming issues with North Korea that they fail to see the US and it's global corporations as the perpetrator and instigator of most of the world's conflict. Yes indeed, it is past time for America's resurrection.
Let's begin with our love of foreign aggression and big bombs
Pete Seeger asked us long ago...When will we ever learn?
https://www.youtube.com/watch?v=1y2SIIeqy34 (4.5 min)
The US military dropped over seven million tons of explosives in southeast Asia and still lost the Vietnam war. In Syria, Trump went for 59 Tomahawk missiles. Now, in Afghanistan, he has opted for a "super weapon", the second largest of the US military's non-nuclear bombs. https://www.commondreams.org/views/2017/04/14/mother-all-bombs-big-deadl...
Wazhmah Osman, professor of media and communication at Temple University and member of the Afghan American Artists and Writers Association and Kathy Kelly, co-coordinator of Voices for Creative Nonviolence, a campaign to end U.S. military and economic warfare speak about the MOAB. (transcripts at link)
https://www.democracynow.org/2017/4/14/us_drops_its_biggest_non_nuclear (10 min)
https://www.democracynow.org/2017/4/14/afghans_respond_to_insult_of_us (15 min)
When it first introduced the bomb, the Pentagon said it was designed to terrify America's enemy into submission.  https://theintercept.com/2017/04/13/mother-of-all-bombs-never-used-befor...
But it didn't scare the media (4 min)
https://www.youtube.com/watch?v=OHR0IzMj9sw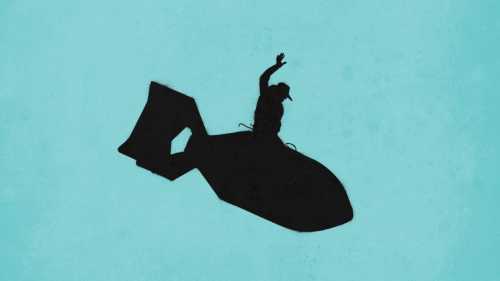 Are nuclear bombs in Korea next?
The Trump administration has succeeded in ratcheting up tensions in the Korea Peninsula after dispatching a Navy strike group to the western Pacific Ocean and threatening a "pre-emptive strike" against North Korea if the country goes ahead with a nuclear bomb test. https://www.commondreams.org/news/2017/04/14/north-korea-warns-thermonuc...
The best hope for resolving the North Korean crisis is a progressive government in South Korea willing to engage. (12 min and transcript)
http://therealnews.com/t2/story:18857:The-Overlooked-Past-Behind-U.S.-No...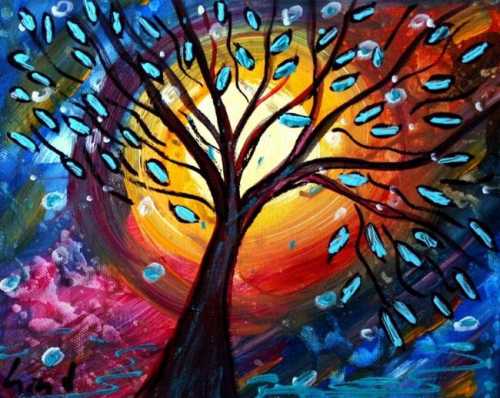 The world is really interconnected and these foreign policy issues are intertwined...
I found these interviews insightful. Stephen Cohen, professor emeritus of Russian studies and politics at New York University and Princeton University talks about US-Russian relations. (15 min and transcript)
https://www.democracynow.org/2017/4/13/stephen_cohen_this_is_most_dangerous
Jonathan Steele, former Moscow correspondent for The Guardian, joins professor Stephen Cohen analysizing the situation. (15 min with transcript) https://www.democracynow.org/2017/4/13/russia_vetoes_un_resolution_on_syria
What will Syria look like if the U.S. pushes for regime change in Syria? Professor Stephen Cohen predicts Syria could fall into even more chaos. (7 min plus transcript)
https://www.democracynow.org/2017/4/13/stephen_cohen_will_syrian_state_c...
Vijay Prashad and Paul Jay ask if the US "mother of all bombs" dropped on Afghanistan and the missile attack on a Syrian airbase, are PR events to show Trump and the US military will "fight without restraint" and "take on Russia" (18 min with transcript)
http://therealnews.com/t2/index.php?option=com_content&task=view&id=31&I...
Full interview with investigative journalist Allan Nairn on Syria, Iraq, Yemen, the need for grassroots resistance against Donald Trump and more. (42 min plus transcript)
https://www.democracynow.org/2017/4/13/full_interview_allan_nairn_on_trump
Interesting interview with John Pilger (15 min)
https://www.youtube.com/watch?v=O1CBC-PM_qI
Max Keiser explains how war supports the value of the dollar (12 min)
https://www.youtube.com/watch?v=4sCpVU15yns
Syria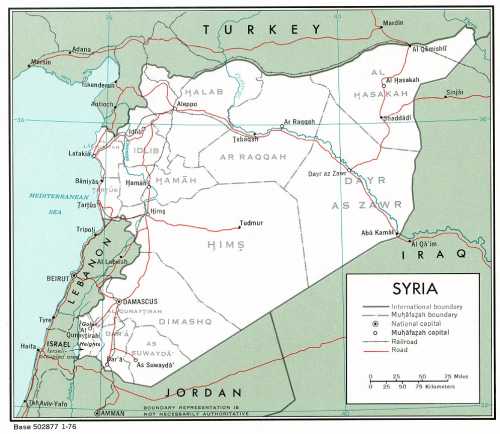 Chris Hedges is joined by Max Blumenthal and Ben Norton of Alternet. Following the American missile attacks on a Syrian airbase in response to an alleged chemical weapons attack, they discuss the U.S. role in the Syrian conflict. (25 min) https://www.youtube.com/watch?v=e6C249jh7wQ
"Where is the proof that the Syrian government forces used chemical weapons? There is no proof," Putin told Mir TV. "The same thing happened back in 2003, when a pretext was concocted to justify sending troops to Iraq."
https://theintercept.com/2017/04/12/vladimir-putin-doesnt-know-syria-con...
Assad suggests the social media evidence of a deadly chemical weapons attack on a rebel-held town in northern Syria last week was fake. https://theintercept.com/2017/04/13/assad-suggests-chemical-attack-play-... (with 2 min clip of Assad)
What the media won't tell you about Syria (7 min)
https://www.youtube.com/watch?v=alATb7oLRbo
RFK Jr has long suggested this is all a pipeline war
http://www.ecowatch.com/syria-another-pipeline-war-1882180532.html
I managed to dig up some supporting evidence about the Syrian pipelines.
http://www.mintpressnews.com/migrant-crisis-syria-war-fueled-by-competin...
http://www.zerohedge.com/news/2013-09-04/guest-post-us-going-war-syria-o...
But remember, in the end, these conflicts in the Middle East are not about "spreading democracy" or "delivering aid to those in need." Instead, they are about controlling the flow of energy resources within the region. https://ftmdaily.com/what-jerry-thinks/whysyria/
Don't forget Wesley Clark's comments about a memo he saw back in 2002 "This is a memo that describes how we're going to take out seven countries in five years, starting with Iraq, and then Syria, Lebanon, Libya, Somalia, Sudan and, finishing off, Iran." They didn't keep to schedule, but they have kept the plan. (2 min)
https://www.youtube.com/watch?v=9RC1Mepk_Sw
The sad story of Israel's occupation of the West Bank is an internationally-recognized human rights crime—but those being impacted are harshly punished for acts of resistance, and even advocacy for their rights. Abby Martin (22 min)
https://www.youtube.com/watch?v=vngSrnXrv8M
The upcoming election in France is tightening with the leftist on the rise
http://www.reuters.com/article/us-france-election-idUSKBN17D18R




Back home in the USA
If you enjoyed Noam Chomsky's interview last week, he had an hour address at the Mullin Centre, UMASS Amherst this week - http://therealnews.com/t2/index.php?option=com_content&task=view&id=31&I...
Naomi Klein suggests hitting T-rump in the pocketbook – his brand name. (7 min)
https://theintercept.com/2017/04/12/how-to-jam-the-trump-brand/
Five flip-flops in one day. T-rumps on a roll – he's discarded his previous views on China, NATO, interest rates, the national debt and the Export-Import Bank.
https://www.thestar.com/news/world/2017/04/12/donald-trump-does-five-pol...
https://theintercept.com/2017/04/13/some-populist-trump-caves-to-big-bus...
Lawyer Mike Papantonio discusses the corporate greed he sees daily in the courtroom.
https://www.youtube.com/watch?v=eC1wmFLupFk (12 min)
Wealth inequality is a function of union membership. Richard Wolff explains (8.5 min)
https://www.youtube.com/watch?v=7ZsmyfpoILw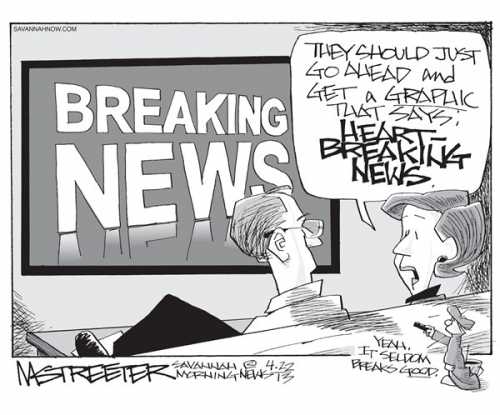 Media
Trump's CIA Director stood up in public and explicitly threatened to target free speech rights and press freedoms, and it was almost impossible to find even a single U.S. mainstream journalist expressing objections or alarm
https://theintercept.com/2017/04/14/trumps-cia-director-pompeo-targeting...
Julian spoke for himself on Democracy Now last Monday (41 min and also a transcript)
https://www.democracynow.org/2017/4/12/full_interview_julian_assange_on_...
Toward the end of the interview Amy brought on Allan Nairn as her hit man who attacked Julian suggesting he is responsible for Trump's election. I wrote to Mr. Nairn of my support for the leaks... I prefer awareness and struggle to blindness and complacency. He's not written back.
Jimmy Dore discusses an interview on CNN with Jeremy Scahill (17 min)
https://www.youtube.com/watch?v=bEwIUuc_Y-g
Bill Moyers calls out the media for heaping praise on T-rump for bombing.
http://billmoyers.com/story/ask-yourself-will-donald-trump-ever-become-p...
The media cheers on war and 57 percent of Americans support more airstrikes in Syria.
https://www.commondreams.org/views/2017/04/13/mental-limits-war
Answer to last weeks 4/9 Cryptoquote

The means of defense against foreign danger historically have become the instruments of tyranny at home.
James Madison

Did anyone solve it?
Another anti-war film this week...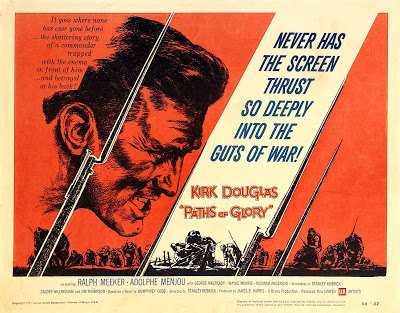 Paths of Glory (1957)
This classic takes us back to the Western Front in the First World War, when a planned attack fails, the Generals looks for scapegoats to face the firing line. Another Kubrick classic (who was only 29 when the made this film), based on Humphrey Cobb's novel of the same name, Paths of Glory earned Kubrick much critical acclaim whilst stirring up controversy for its portrayal of the French army. The film Starring Kirk Douglas who, like a lot of his fellow actors of that era, served in World War II in the US Navy (1.8 hours)
https://www.youtube.com/watch?v=I2_xw4pMVu8
So I asked if we can resurrect US democracy. I wonder how. I'm lucky to live my dream inside our national and global nightmare. Maybe that's the best we can do... lead the kind of life we wish all people had the opportunity to explore. Be the people we admire. Do the little things that we can to help others and the planet.
Here's hoping your resurrection day brings new hope along with the new life of the season. Happy Easter...joyful spring.