The Weekly Watch
Submitted by Lookout on Sun, 02/23/2020 - 7:36am
After a three week break from the news cycle it is back to the same ole fetid swamp...both on the domestic and international side of things. As many here predicted, Bernie is winning the primary but the DNC and MSM have teamed up to try to ensure he does not get the nomination. The corruption of the party is plain to see for any who look. More sanctions have been imposed on Venezuela and Nicaragua in the last couple of weeks, and Guaido was recognized at the State of the Union address and . Carbon Dioxide levels in the atmosphere have reached new record highs making many of the other stories moot as we rush head long into extinction. Though there was some good news on this front from the UK. BoJo is banning the sale of new petrol and diesel cars as well as hybrids by 2035. The UK has also banned fracking at least temporarily. Things couldn't be more different in the US...
Over the last 10 years, the U.S. has become the largest oil and gas producer in the world, largely due to hydraulic fracturing, or fracking. From 2005 to 2018, U.S. natural gas production rose by 70 percent, and greenhouse gas emissions rose accordingly; between 2016 and 2018 alone,
We just returned from Costa Rica last week. We went there in part because of the biological diversity. Folks, we best enjoy what we have while we have it. We are either at or past the tipping point of ecosystem collapse and it is reflected all around us. Here's a few videos of various lengths depending on your interest in the ongoing extinction. Those of you who are bird watchers have no doubt noticed the decline in avian populations.
Are we racing against or toward extinction? (1 hour 35 min)
https://www.youtube.com/watch?v=0g07uNcdw8o
https://www.youtube.com/watch?v=rVwRnRYdiJ0 (50 min)
https://www.youtube.com/watch?v=z9gHuAwxwAs (9 min)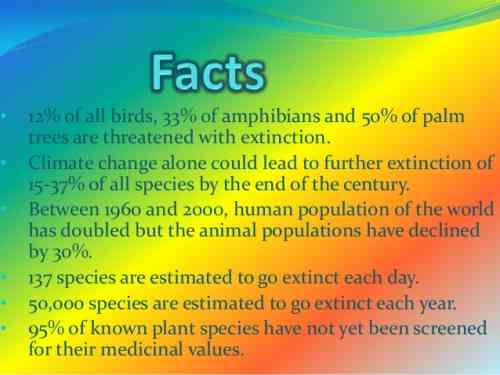 After three weeks in the rich ecosystems of Costa Rica and then returning home to the awakening deciduous forest it seems difficult to fathom the collapse of the biosphere. Just thought we would cover that news before delving into the perhaps more trivial hive of party and political corruption.
I'm thrilled to see Bernie winning the primaries and equally disgusted by the DNC distribution of delegates. As we've discussed many times, the democraps are aiming for a contested convention where they can anoint a corporacrat as the nominee. The nature of the oligarch sham is pretty disgusting. Chris Hedges has a good piece about the DNC corruption.
The 2016 chessboard has reappeared, but this time in the Democratic Party primary. The Democratic hierarchy, as horrified by Sanders as the established Republican elites were by Trump, is flailing about trying to find a political savior to defeat the Red menace. Their ineptitude, Sanders' primary asset, was displayed when they mangled the Iowa primary. They, like the Republican elites in 2016, are woefully disconnected from their constituency, attempting to persuade a public they betrayed and no longer understand.
https://www.truthdig.com/articles/the-new-rules-of-the-game/
And as Bernie gains steam expect more misinformation...
With Democratic frontrunner Bernie Sanders spooking the Democratic establishment, The Washington Post Friday reported damaging information from intelligence sources against Sanders by saying that Russia is trying to help his campaign.
https://consortiumnews.com/2020/02/21/apparent-us-intel-meddling-in-us-e...
The release of the report just one day before the Nevada caucuses, seen as a pivotal point in Sanders' cementing of his lead as the Democratic frontrunner, is a classic disinformation operation by the intelligence agencies, to which the Washington Post is politically allied.
https://www.wsws.org/en/articles/2020/02/22/sand-f22.html
I thought Max Blumenthal did the best job laying out and explaining the corporate connections in the DNC Iowa election corruption. Max Blumenthal breaks down the network of dark money billionaires, Democratic elites, and Russiagate profiteers behind the app that ruined the Iowa vote, and a wider effort to stop Sanders' progressive momentum. (27 min)
Here's his print article:
https://thegrayzone.com/2020/02/06/acronym-iowa-caucus-billionaire-alaba...
These NGO's created by billionaires and touted as think (stink?)tanks on the MSM are filling the US people with plenty of propaganda. It isn't just the oligarchs, it is also the mafia branch of our government...
In another astounding revelation about the extent of United States' global surveillance operations, The Washington Post recently published a piece about a Swiss company, Crypto AG, that was Crypto AG provided encryption services to over a hundred governments worldwide for decades. Unbeknownst to those governments, the CIA had access to the encryption tools and could therefore read high-level internal governmental correspondence from countries including France, Egypt, Venezuela and many others.

On this week's edition of "Scheer Intelligence," Truthdig Editor in Chief Robert Scheer speaks with William Binney, a leading intelligence expert who worked at the National Security Agency for 30 years, about this shocking information that is only now being made public, roughly two years after the program ended in 2018. In the exchange, Scheer highlights why the revelation is not only incredibly worrying in terms of the power it allowed the U.S. to wield for decades, but because of its historical implications.
Audio or transcript here: (hat tip to mimi for featuring this piece)
https://www.truthdig.com/articles/the-cias-complicity-in-recent-global-a...
It is the synergy between the oligarchs and the mafia branches of government that is corrupting so many governments. The corruption occurs at many levels. Consider this story from South Africa...
A new report, which was just published by Open Secrets and Shadow World Investigations, deals with the issue of state capture on South Africa, but from a very different angle. It's entitled The Enablers, a report which focuses not on the direct relationship between capitalists and politicians, but rather on the people in between layers, the lawyers, the accountants, the bankers who enable this relationship to flourish.
https://therealnews.com/stories/international-banks-law-firms-south-afri... (text or video)
Or simply look at the complicity of both parties in declaring their own pet president of Venezuela https://therealnews.com/stories/us-sanctions-venezuela-socialism-work
More here: https://www.youtube.com/watch?v=0QL0YnZ3_4k (10 min from Anya Parampil)
She breaks down Venezuelan opposition leader Juan Guaidó's recent world tour, explaining why it was an epic failure. Anya says Guaidó's meeting with the White House and appearance at the State of the Union Address had more to do with US domestic politics during an election year than Trump's Venezuela policy. She also covers Guaidó's Miami rally, saying US politicians are eager to establish a right-wing political base of support in Florida, similar to the Cuba and Israel lobby.
Nicaragua is fighting back in the international court. Ben Norton interviews Nicaragua's representative to the UN's International Court of Justice, Carlos Argüello Gómez, who speaks about his country's case against the US over its terrorist Contra war, the 2018 coup attempt, and why Washington's unilateral sanctions are an illegal form of warfare on civilians. https://www.youtube.com/watch?v=7jo-_0xH2Vw (38 min)
And isn't it interesting how domestic and foreign politics are entwined?
Former Michael Bloomberg aide Arick Wierson, who is pushing the billionaire's 2020 presidential campaign and attacking Bernie Sanders, helped elect far-right demagogue Jair Bolsonaro in Brazil.
https://thegrayzone.com/2020/02/19/arick-wierson-bloomberg-pr-bolsonaro/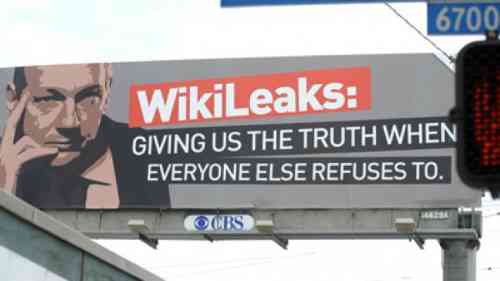 There may be no other story that reveals the nature of the corruption of the system more than the fate of Julian Assange (and Chelsea)...
The treaty between the U.S. and the U.K. prohibits extradition for a "political offense." Assange was indicted for exposing U.S. war crimes in Iraq and Afghanistan. That is a classic political offense. Moreover, Assange's extradition would violate the legal prohibition against sending a person to a country where he is in danger of being tortured.
https://consortiumnews.com/2020/02/20/assange-extradition-indictment-on-...
WikiLeaks founder Julian Assange's U.S. extradition hearing opens Monday. Finally, his legal team can argue in a court over the offenses listed in the indictment against the journalist who published government documents exposing U.S. war crimes in Iraq and Afghanistan.
The prosecution of Assange threatens press freedom. Ahead of the proceedings in a U.K. court, professionals, activists and human rights defenders around the world are coming together to intervene in this highly politicized case.
https://consortiumnews.com/2020/02/22/assange-extradition-support-for-as...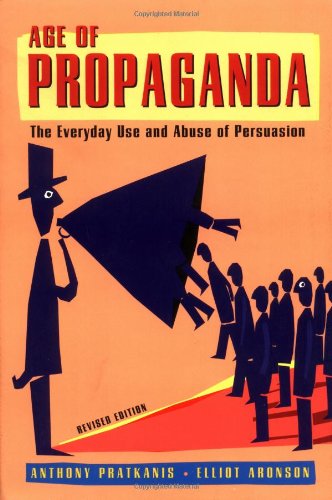 So round we go. Looks like Bernie has won Nevada too. Wonder how the delegates will be distributed. The AP couches his victory with doubts of his ability to defeat T-rump...
Bernie Sanders scored a commanding victory in Nevada's presidential caucuses, cementing his status as the Democrats' national front-runner but
I would re-write that line to say ..."escalating panic among the oligarchs over a Sanders victory." Keep an eye open my friends...for their panic will grow and the misinformation will flow. Have a great day and wonderful week. Look for beauty and wonder around you!