The Weekly Watch
Submitted by Lookout on Sun, 01/26/2020 - 7:40am
Truth-tellers and Liars
What an upside down world. Journalists are jailed for telling us the truth about our governments, and liars are paid big bucks to read propaganda off their teleprompters. Chelsea, Julian, and now Glenn all punished for revealing the crimes committed by those in power.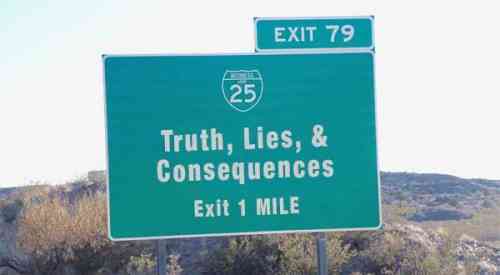 Glenn wrote in a fund raising email:
I've been deeply humbled by the outpouring of support since Brazilian prosecutors filed a criminal complaint against me in retaliation for our reporting on the misconduct of senior officials in the Bolsonaro government.

Our legal team is confident that we'll defeat the baseless accusation that I committed cybercrimes, the alleged evidence for which the country's Federal Police already dismissed once before.

The Bolsonaro government and the movement that supports it has made repeatedly clear that it does not believe in basic press freedoms, but we will not be intimidated by their tyrannical attempts to silence journalists.

I am working right now on new reporting and will continue to do so. Many courageous Brazilians sacrificed their liberty and even lives for Brazilian democracy and against repression, and I feel an obligation to continue their noble work.
In Brazil, federal prosecutors have filed a criminal complaint against journalist and Intercept co-founder Glenn Greenwald in connection to a major investigation he spearheaded that exposed misconduct among federal prosecutors and a former judge. Called "The Secret Brazil Archive," the series of pieces published in The Intercept and The Intercept Brasil used a trove of documents to offer new and damning insight into the sweeping anti-corruption campaign that brought down former President Luiz Inácio Lula da Silva and paved the way for the election of right-wing President Jair Bolsonaro. The investigation used previously undisclosed private chats, audio recordings, videos and other information provided by an anonymous source to expose the wrongdoing of top officials, including Justice Minister Sérgio Moro, who oversaw the anti-corruption crusade known as "Operation Car Wash." On Tuesday, a justice minister filed a denunciation of Glenn Greenwald, claiming he "directly assisted, encouraged and guided" individuals who allegedly accessed online chats related to Operation Car Wash. A judge will now decide whether to press charges. The move has sparked international outrage at what many are condemning as an attack on the free press in Brazil.
Andrew Fishman, managing editor of The Intercept Brasil and reporter for The Intercept.
https://www.democracynow.org/2020/1/22/glenn_greenwald_cybercrimes_charg...
Glenn explains the car wash scandal (15 min)
Caitlin Johnstone compares the Brazilian case against Glenn Greenwald with the U.S. persecution of Julian Assange.
This is all being done to prevent the public from gaining a clear understanding of what's really going on in their world, because if the public had a clear understanding of what's going on in their world, the empire would forever lose its ability to control them and rule them.
https://consortiumnews.com/2020/01/23/empire-war-on-oppositional-journal...
The Similarities Between The US's Case Against Julian Assange And Brazil's Against Glenn Greenwald Are Uncanny
...recognize that the US DOJ has given a great playbook to every authoritarian country out there on how to arrest and jail journalists reporting on leaks, and to claim that they're just doing the same thing as the supposed bastion of a free press, the United States.
https://www.techdirt.com/articles/20200122/10123443777/similarities-betw...
...Glenn was charged as a resident of Brazil for actions taken in Brazil. Assange was charged as an Australian citizen for actions taken in the UK affecting the US government, which has asked the Brits to extradite him for charges (Espionage) that fit under the kind of political crime that often will not merit extradition. Of course, Assange is fighting against Five Eyes governments that, post Vault 7 leak, are likely far less interested in such legal distinctions...
Glenn, however, is facing charges in the increasingly authoritarian country he lives in with his spouse and children. So even though, as I understand it, the high court will have to approve his charges before he is actually prosecuted, Glenn still faces political retaliation within his resident country.
https://www.emptywheel.net/2020/01/22/the-glenn-greenwald-versus-the-jul...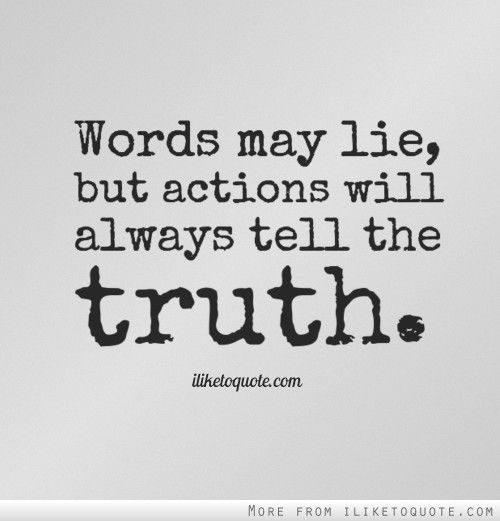 Glenn Greenwald had not visited the US since 2013 due to his legitimate concern that he would be arrested. With Bolsanaro now in power, the hands of the CIA, NSA and FBI can well and truly reach into Brazil, where Greenwald has residency rights through his partner.
https://www.wsws.org/en/articles/2020/01/23/pers-j23.html
So not just by my analysis but by the leading legal scholars in Brazil, not only are they frivolous, but they represent an abuse of authority on the part of this public prosecutor who is a close ally of Justice Minister Sergio Moro. The reaction to it, it's interesting because obviously everyone who's progressive or kind of on the Brazilian left, which is like almost half of the population here, pretty much automatically believing that these are frivolous charges, but some key figures on the Brazilian right have come out in defense of Glenn Greenwald including Congressional President Rodrigo Maia who tweeted out yesterday that this is an attack against freedom of the press in Brazil.
https://therealnews.com/stories/brazil-bolsonaro-attacks-critic-glenn-gr...
As Wendy reported...
Imprisoned WikiLeaks founder Julian Assange has reportedly been moved out of solitary confinement in the medical wing of Belmarsh Prison, thanks to a revolt by fellow inmates who petitioned the prison and demanded he receive fair treatment.
Assange is currently imprisoned in London's highest security prison awaiting a trial, which begins next month, to determine if he will be extradited to the United States.
Assange faces charges under the Espionage Act in the United States for his publication of the Iraq and Afghan War Logs. If extradited and convicted, he could face a maximum sentence of 175 years for the "crime" of publishing material that the US government did not want the population to know.
https://www.thegatewaypundit.com/2020/01/julian-assange-moved-out-of-sol...
https://consortiumnews.com/2020/01/25/belmarsh-inmates-prove-more-ethica...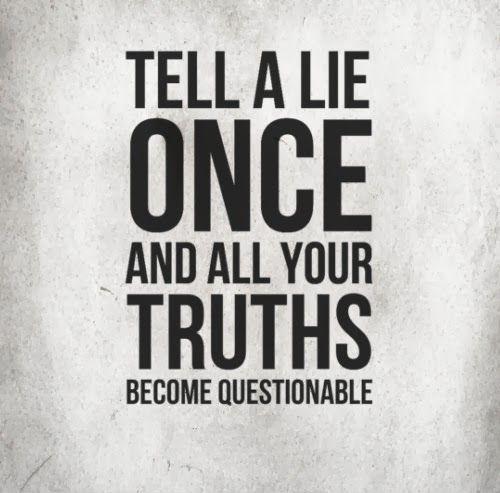 Further detailed evidence has been produced in a Spanish court that the CIA systematically and illegally recorded conversations between WikiLeaks founder Julian Assange and his lawyers, and all other visitors, while he was trapped inside Ecuador's London embassy before he was dragged out and arrested last April to face extradition to the US.
https://www.wsws.org/en/articles/2020/01/22/ucgl-j22.html
While being held in solitary confinement in a maximum high security prison in London, Assange was awarded the 2019 Dignity Prize for his support of the Catalan peoples' struggle for independence and their fight against Spanish police brutality. Just as he aspired to walk alongside Catalans on their path for self-determination, from behind the computer screen inside a tiny room in the Ecuadorian embassy, where his every move was monitored by the CIA, he also cared about the destiny of America and what it was becoming.
https://consortiumnews.com/2020/01/23/american-ideals-at-heart-of-assang...
Despite the good news they intend to torture him for several months to come...
The London hearing to decide whether WikiLeaks' founder Julian Assange can be extradited to the United States to face charges including spying will be split in two, with the second half delayed until May, a judge ruled on Thursday.
https://www.reuters.com/article/us-britain-assange/extradition-hearing-f...
In a statement issued outside the court, WikiLeaks editor-in-chief Kristinn Hrafnsson told reporters, "We have now learned from submissions and affidavits presented by the US...that they do not consider foreign nationals to have a First Amendment protection."
He continued, "It is quite obvious that this is a carbon copy of the indictment against Julian Assange. There is very grave concern that Bolsonaro is taking cues from the Trump administration, from Pompeo, Barr and Pence and saying, if they can do it, we can do it as well. The serious precedent that we have always been warning about in relation to Julian Assange and his case has certainly been manifested in the attack on Glenn Greenwald."
https://www.wsws.org/en/articles/2020/01/24/assa-j24.html
Lee Camp spends the first 10 min explaining the current situation in Venezuela before he and Gareth Porter explore the current attacks on Iran.
https://www.youtube.com/watch?v=Ec0WQcY6lnM
Iraq wants the US to leave but law doesn't apply to rogue states like the US.
As the US escalates its military aggression in the Middle East, Max Blumenthal and Ben Norton speak with journalist Elijah Magnier about the future of the Axis of Resistance. After the assassination of top Iranian general Qassem Soleimani and Iraqi commander Abu Mahdi al-Muhandis,
https://moderaterebels.com/us-iran-iraq-resistance-elijah-magnier/
Jimmy Dore and Brigida Santos discuss the first phase of President Trump's partial trade deal with China. Why are Republicans and Democrats coming together to replace NAFTA with the United States Mexico Canada Agreement? Doctor Ron Paul talks about how Trump's financial warfare is affecting the American economy.
https://www.youtube.com/watch?v=9Hxm-Z8c34s (27 min)
Chris Hedges discusses the importance of historian Howard Zinn for a fuller understanding of American history, with journalist Ray Suarez, author of Truth has a Power of its Own: A Conversation about A People's History with Howard Zinn.
https://www.youtube.com/watch?v=v7KHRb2dxkY
Bezos phone was hacked by Saudi Arabia in response to negative reporting in the WaPo news.
https://www.truthdig.com/articles/the-saudi-hacking-scandal-is-much-bigg...
China Locks Down 3 Cities With 18 Million to Stop Virus
"To my knowledge, trying to contain a city of 11 million people is new to science," Gauden Galea, the World Health Organization's representative in China, said in an interview. "It has not been tried before as a public health measure. We cannot at this stage say it will or it will not work."
https://www.truthdig.com/articles/china-locks-down-3-cities-with-18-mill...
Jimmy and Michael Tracey talk democratic primary...
https://www.youtube.com/watch?v=n6dFvqqjK6Y (22 min)
Micheal was also on Aaron's show Push Back
As Bernie Sanders ignores Hillary Clinton's attacks, Tulsi Gabbard is fighting back. Gabbard has filed a $50 million defamation suit against Clinton for labeling her a "Russian asset." Independent journalist Michael Tracey joins Pushback to discuss.
https://www.youtube.com/watch?v=D0BhVyWLBfQ (31 min)
Glenn was on Matt and Katie's podcast prior to charges being filed against him.
https://www.youtube.com/watch?v=5h_44RKUGAg (57 min)
They talk politics and journalism.
Dennis Kucinich has been out supporting Tulsi this week on Mat and Katie's podcast
https://www.youtube.com/watch?v=wowjS2Yp28k (Dennis starts at 56 min)
....and in conversation with Jimmy
https://www.youtube.com/watch?v=P61WI_UQzek (36 min)
Then there's the impeachment distraction...
Matt Taibbi: On impeachment and 2020, media doesn't realize their impotence
https://www.youtube.com/watch?v=5qZl_CKGPAs (10 min)
https://www.truthdig.com/videos/chris-hedges-democrats-have-no-moral-aut...
Journalist Chris Hedges describes what's happened so far in the Senate's impeachment trial.
https://www.youtube.com/watch?v=jo9EyozJ-yA (8 min)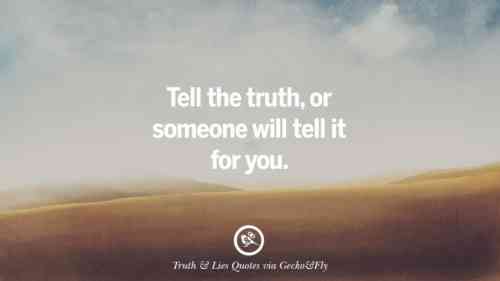 The real issue is the ecosystem...(19 min)
Dr. Luiz Marques, Professor of Environmental History at the State University of Campinas in São Paolo, Brazil shares an in-depth exploration and explanation of how , leading to a probable collapse of local ecosystems, and the general inability to grow food for human consumption.
Dr. Marques discusses capitalism as the precursor and root cause of the current environmental collapse tightening its grip on the Earth's biosphere. He argues that an economy based on continual exponential economic growth, which is entirely the program of our current 'neoclassical economics' taught universally in business schools around the world, where nature and the environment are considered mere externalities, is unsustainable. A philosophy professor specializing in logic, Dr. Marques provides the logical connections between current economic systems and ecological devastation.
There is a war on journalism. I didn't even mention all the journalist who have been murdered in places like Mexico. More than 100 media workers have been killed or disappeared there since 2000, and most of these crimes remained unsolved, improperly investigated, and with few perpetrators arrested and convicted. As Caitlin wrote, this is all being done to keep people ill informed. The oligarchs struggle to retain power as their empire crumbles around them (and us). Controlling the narrative provides a powerful position to spew propaganda. Thankfully we have alternatives at present that shine a glimmer of light on the dark stories they wish to be untold. I appreciate all that you do to shine those lights and look forward to your comments below.