The Weekly Watch
Submitted by Lookout on Sun, 07/14/2019 - 8:01am
Seeing the Trees and the Forest
Corporate media are expert at focusing attention on individual trees or items of their choice and ignoring the forests. Climate chaos is a good example. Lots of weather reports, but no focus on the real existential crisis because the fossil fuel corporations and the MIC is in bed with and funds the MSM. All the wars are another excellent example of the nature of the media's effective propaganda. How is it Americans can consider Assad and Maduro so bad, but not the Saudis who beheaded 37 dissidents in April with nary a whisper on US news. The idea that Iran is the world's biggest terrorist ignores the global role of the US. America is the primary terrorist nation provoking war and violence. Or what about the weekly murder of Palestinians protesting their open air prison? Israelis shot a child in the head last week. Another effective media technique is to ignore positive beneficial moves like Medicare for all as benefiting everyone. Rather their focus is "you will lose your private coverage and your taxes will go up!" We are being scammed by these corporate tools driving us ever closer to extinction for more profit. It is a sickness, and I don't see a way out.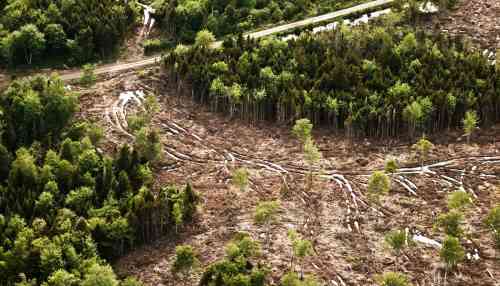 Reforestation could be one of the real solutions to our dilemma. Of course you first have to admit we are in a dilemma and say it several times during each news broadcast until the sheeple finally understand. A new recent study confirms that reforestation is the most powerful tool we have to combat climate collapse.
https://www.scientificamerican.com/article/massive-forest-restoration-co...
Now the data finally exist to show that if the right species of trees are planted in the right soil types across the planet, the emerging forests could capture 205 gigatons of carbon dioxide in the next 40 to 100 years. That's two thirds of all the CO2 humans have generated since the industrial revolution. "Forest restoration is by far our most powerful planetary solution today," says Tom Crowther, a professor of global ecosystem ecology at the Swiss Federal Institute of Technology in Zurich, and an author of a study published Thursday in Science that generated the eye-opening number.
https://blogs.scientificamerican.com/observations/the-best-technology-fo...
Forests' power to store carbon dioxide through the simple process of tree growth is staggering: one tree can store an average of about 48 pounds of carbon dioxide in one year. Recent research shows intact forests are capable of storing the equivalent of the carbon dioxide emissions of entire countries such as Peru and Colombia.
However, it is deforestation that is occurring. The policies of Brazil's right-wing President, Jair Bolsonaro, is placing the Amazon Rainforest under extreme threat once again. For a while, from 2004 to 2016, the Amazon's destruction had been slowed and even partially halted. However, ever since Bolsonaro has taken over as president, the rainforest destruction has been accelerating again at a frightening pace.
If another 20 percent of the Amazon rainforest is destroyed, it could start a vicious cycle of self-destruction, unleashing enormous amounts of CO2 and massively impacting regional and global climate, says Alexander Zaitchik
https://therealnews.com/stories/amazon-in-danger-of-total-destruction-un...
Glenn Greenwald discusses the corruption and revelations of how Lula was imprisoned and Bolsonaro was elected. (video or text)
https://www.democracynow.org/2019/7/9/glenn_greenwald_sergio_moro_corrup...
(8 min)
There is no silver climate bullet, but step one should be "Leave it in the Ground"! When you realize you're in a hole, stop digging. Both George Monbiot and Bill McKibben have advocated for leaving the fuel in the ground for years. Corporate hunger for profit creates the fundamental barrier to dealing with our great crisis.
https://www.scientificamerican.com/article/the-biggest-climate-challenge...
Think we must have gas for transportation? We just need to change our thinking. Look at what's happening in the Netherlands. Utrecht has decided to reduce the number of cars in the city's center. How? Eliminating roadways, reaching nearly 33K bike parking spots downtown, making transition to get to the train easier and safer for people bicycling in their new bike parking facility and hosts of other ways. See it all here.
https://www.youtube.com/watch?v=Boi0XEm9-4E (13 min)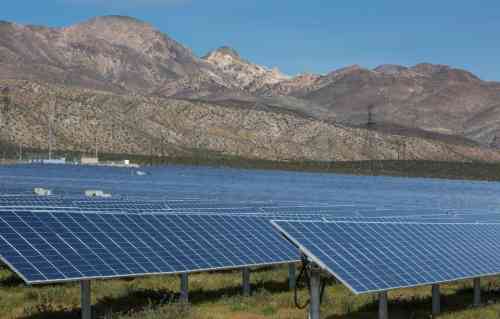 Solar energy is now cheaper than traditional fossil fuels. Solar and wind is now either the same price or cheaper than new fossil fuel capacity in more than 30 countries, according to a new report from the World Economic Forum. The influential foundation has described the change as a "tipping point" that could make fighting climate change into a profitable form of business for energy companies.
https://www.independent.co.uk/environment/solar-and-wind-power-cheaper-t...
Los Angeles Power and Water officials have struck a deal on the largest and cheapest solar + battery-storage project in the world, at prices that leave fossil fuels in the dust and may relegate nuclear power to the dustbin. Later this month the LA Board of Water and Power Commissioners is expected to approve a 25-year contract that will serve 7 percent of the city's electricity demand at 1.997¢/kwh for solar energy and 1.3¢ for power from batteries.

"This is the lowest solar-photovoltaic price in the United States," said James Barner, the agency's manager for strategic initiatives, "and it is the largest and lowest-cost solar and high-capacity battery-storage project in the U.S. and we believe in the world today. So this is, I believe, truly revolutionary in the industry."

It's half the estimated cost of power from a new natural gas plant.
https://www.forbes.com/sites/jeffmcmahon/2019/07/01/new-solar--battery-p...
Looking ahead, the biggest challenge facing the movement remains the strength of the opposition. With unlimited cash, it has managed to dominate politics, especially in the US. The Koch Brothers are two of the biggest political donors, as well as the biggest oil and gas barons and biggest leaseholders in the tar sands. Give them, and the larger industry, credit: they have managed to make US the only country on earth not taking part in the Paris Agreement, abandoning the international coordination of emission reductions. They even got the US to backtrack on something as obvious and simple as automobile fuel efficiency standards.
https://www.resilience.org/stories/2019-07-02/what-is-the-climate-moveme...
The rich and powerful, like the Koch brothers, use the media to mislead and ill inform.
https://www.lcsun-news.com/story/opinion/2019/06/16/mindful-whats-motiva...
However, XR and the Friday school strikes (2 min) in Europe (along with the second hot summer in the EU) are having an effect. Finnish Prime Minister Antti Rinne says he intends to promote the EU's global leadership on climate change as he takes over the 6-month EU council presidency. He appears to be serious about responding to the demands of Europe's young people, who've been calling for action in Fridays for Future demonstrations. (no text, 3 min video)
https://therealnews.com/third_party_content/climate-to-top-agenda-under-...
Starting Monday 15 July, we rise up across the UK in an organic, decentralised and coordinated action with one main message: ACT NOW! (7 min)
They claim we have a capitalist system, a free market, but it is rigged by the banks, fossil fuel corporations and the MIC. Otherwise the move to alternate energy would be proceeding at a rapid rate. It isn't about economics it is about maintaining corporate profits. Sadly oil is the driving force not only of our climate disaster and environmental devestation, but also war.
It's always the oil. While President Trump was hobnobbing with Saudi Crown Prince Mohammed bin Salman at the G-20 summit in Japan, brushing off a recent U.N. report about the prince's role in the murder of Washington Post columnist Jamal Khashoggi, Secretary of State Mike Pompeo was in Asia and the Middle East, pleading with foreign leaders to support "Sentinel." The aim of that administration plan: to protect shipping in the Strait of Hormuz and the Persian Gulf. Both Trump and Pompeo insisted that their efforts were driven by concern over Iranian misbehavior in the region and the need to ensure the safety of maritime commerce. Neither, however, mentioned one inconvenient three-letter word — O-I-L — that lay behind their Iranian maneuvering (as it has impelled every other American incursion in the Middle East since World War II).
https://lobelog.com/the-missing-three-letter-word-in-the-iran-crisis/
They don't even try to hide their greed for others oil...
Earlier this year, in an interview on Fox Business, Trump's hyper-militaristic National Security Adviser John Bolton admitted the US-led coup in Venezuela is motivated by oil and corporate interests. (video or text)
https://thegrayzone.com/2019/01/29/us-coup-venezuela-oil-corporate-john-...
Former lawyer for the UN High Commissioner on Human Rights, Alfred de Zayas, says that High Commissioner Michelle Bachelet's report on human rights in Venezuela mostly ignores the severity and responsibility of US sanctions against Venezuela
He says says the UN Human Rights Council's report on Venezuela left out essential aspects in its otherwise damning report on Venezuela because the council has increasingly fallen under the sway of the demands of the US government. (video or text)
https://therealnews.com/series/de-zayas-un-human-rights-councils-report-...
US led coups in Central and South America are our normal approach of dealing with our neighbors. Last week I featured an interview with Ousted Honduran President Zelaya. This week Paul Oquist Kelley discusses the Sandinista Revolution, 40 years on, the history of the Nicaraguan fight against US imperialism, accusations of human rights abuses under Daniel Ortega after the failed coup attempt last year. (11 min)
https://www.youtube.com/watch?v=CTfB_exTbYI
US Gov. Meddling Machine Boasts of 'Laying the Groundwork for Insurrection' in Nicaragua
https://thegrayzone.com/2018/06/19/ned-nicaragua-protests-us-government/
Ironically it is the Climate Crisis that Is Pushing Central Americans Out of Their Homes Toward the U.S. (video or text)
https://www.democracynow.org/2019/7/10/john_carlos_frey_immigration_us_m...
Finally some good news about Yemen...
Two important developments with regard to the war in Yemen happened on Thursday and on Friday. First, the United Arab Emirates, which is a crucial coalition partner with Saudi Arabia in this war, announced that it is withdrawing almost all of its ground forces from Yemen. Then, on Thursday and on Friday, the US House of Representatives passed several important amendments that will affect US military involvement in the Middle East.
https://therealnews.com/stories/house-passes-bill-to-halt-us-support-for...
It is rare to see journalists discuss the horrors of war. Chris Hedges looks back at the role his family members played in Gettysburg
https://www.truthdig.com/articles/war-memory-and-gettysburg/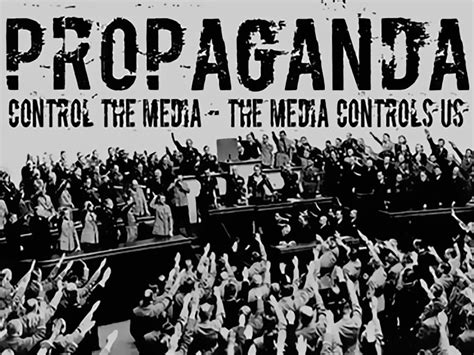 The Propaganda machines are running at high speed....
Despite the profound journalistic importance of the work Assange and whistleblower Chelsea Manning have done, the two have been smeared, persecuted and imprisoned in an effort to "shoot the messenger," which effectively distracts from their revelations and works to undermine their credibility.
https://www.truthdig.com/articles/the-media-is-complicit-in-julian-assan...
YouTube Now Crushing Independent News, Pushing Corporate News
https://www.youtube.com/watch?v=geCSPVzuLJk (17 min)
If you wonder why Americans are so misinformed, just look at what passes for news...
Lee camp looks at CNN's web page to examine the fluff they peddle as news (1st 15 min)
https://www.youtube.com/watch?v=D5iCMDe-5QE
The last half of his show is an interesting interview with Daniel Haiphong of Black Agenda Report
If you've never seen Noam's interview with the BBC and the way he schools their reporter on how his consent was manufactured, it is a real treat. (30 min)
https://www.youtube.com/watch?v=suFzznCHjko
Propaganda is pervasive. This 1.2 hour documentary draws attention to the techniques of advertising and more...
https://www.youtube.com/watch?v=Pfo5gPG72KM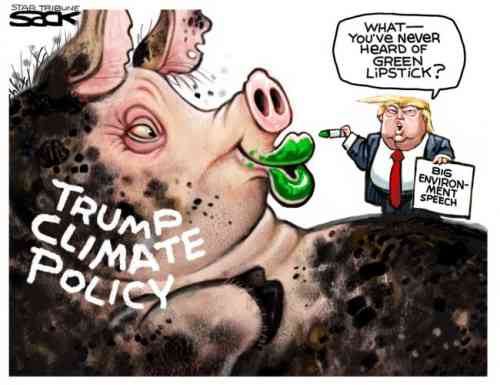 If we want to see the trees and the forests, we need to promote massive reforestation and be selective when we harvest trees rather than clear cutting and causing massive deforestation. Corporate media does a great job distracting people and selling them products like drugs, insurance, and war. This week the news has focused on Epstein...nothing distracts better than sex. Then there's sports news as Lee Camp described. Politics is another good way to distract folks with stories like the kerfuffle between AOC and Pelosi (4 min). The other big story was Hurricane Barry...but without placing the storm in the context of climate collapse. Even educated people don't understand how evil the global corporate oligarchs have become. I began this essay saying I don't see a way forward to educate the public as long as corporate media controls the narrative. That's one reason I'm grateful to this community, and your attention to the stories the MSM just don't cover, or do so in a misleading way. Let's keep looking at global events and seeing those actions in the context of the global corporate oligarchy. Let's keep looking at trees and seeing them as important members of the forest ecosystem.