The Weekly Watch
Submitted by

Lookout

on Sun, 01/27/2019 - 8:11am
The Cancerous Growth of the American Empire
Is There a Cure?
The United Snakes of America is spreading its poison again...this time declaring the elected president of Venezuela is a dictator, and recognizing the leader of the assembly as president. That's like Russia and China announcing Pelosi is now our president. The Carter Center stated "As a matter of fact, ." Old tiny hands, the liar in chief, is at it again. We use slightly different strategies in different countries to prop up corporate hacks as president. Both parties have been complicit. Consider Honduras and the stolen election the US recently recognized. Not to mention the coup supported by Obomber and the $hill. Brazil provides more evidence of our support of corporatists with the illegal removal of Dilma, and the imprisonment of Lula on trumped up charges. Bannon was in Brazil promoting Bolsonaro as was the CIA.
I was a racketeer, a gangster for capitalism. I helped make Mexico and especially Tampico safe for American oil interests in 1914. I helped make Haiti and Cuba a decent place for the National City Bank boys to collect revenues in. I helped in the raping of half a dozen Central American republics for the benefit of Wall Street. I helped purify Nicaragua for the International Banking House of Brown Brothers in 1902-1912. I brought light to the Dominican Republic for the American sugar interests in 1916. I helped make Honduras right for the American fruit companies in 1903. In China in 1927 I helped see to it that Standard Oil went on its way unmolested.
― Smedley D. Butler, War is a Racket: by America's Most Decorated Soldier

This column has focused on the healthy growth of living things, and this week we'll focus on that aspect of growth at the end of this essay. However, I'm outraged at the blatant coup the US is perpetrating on Venezuela. We used more subtle strategies in Honduras - basically not counting votes and accepting the non-elected corporatist as president...and Brazil where first the duly elected president was kicked out of office on trumped up charges, and then creating fake evidence to imprison Lula, who is Brazil's most popular politician in order to install the fascist Bolsonrdo who is going to open the Amazon to exploitation and is willing to attack Venezuela. Remember Columbia became a member of NATO in order to give us a military base from which to usher in a regime change in Venezuela.
The best discussion of the background of this US led coup comes from Ben Norton who was on Jordan Chariton's show this week (30 min sorry no transcript)
https://moderaterebels.com/us-right-wing-coup-venezuela-ben-norton-statu...
Ben has an article posted on the Grayzone project...
https://grayzoneproject.com/2019/01/23/us-coup-oil-venezuela-right-wing-...
Max Blumenthal and Ben Norton speak with Professor Steve Ellner about Venezuela's right-wing opposition, and how the corporate media whitewashes its use of violence and economic sabotage. Ellner explains some of the economic problems faced by President Nicolás Maduro, including manipulation of exchange rates and low oil prices. (2 parts some text)
https://moderaterebels.com/venezuela-opposition-economy-steve-ellner-epi...
https://moderaterebels.com/economy-venezuela-us-sanctions-regime-change-...
The Real News hosted Abby Martin in an insightful discussion about Venezuela...
Look, we're talking about a guy, Juan Guaido, 80 percent of the country doesn't know who this guy is. He just appointed himself president. That would be akin to Nancy Pelosi appointing herself president and then China and Russia imposing their rules to basically say, "No, this is the new president of the United States." I mean, it's so absolutely absurd, what is going on. We're talking about a country that has elections every year. The opposition is too fragmented to win elections, so they choose to boycott elections, and then they use the elections to say they're illegitimate because they decide not to run. It's quite fascinating to call something a dictatorship that has free and fair elections, and the opposition actually told the UN to not come and observe.
https://therealnews.com/stories/attempted-coup-in-venezuela-with-abby-ma... (video or text)
This is worth a watch just to hear the bad reporting on the MSM clips about the horrid dictator Maduro. As RA wrote a week or so ago...
[The Administration]...support an ongoing strategy of regime change in Venezuela that we've seen for a very long time, starting with the George W. Bush administration. And really it continued, to a great extent, under the Obama administration, though perhaps not quite as overtly as it's become, again, very overt under President Trump. And particularly since August of 2017, when he put into place economic sanctions that have literally starved the economy of much needed international funding at a time when the economy, of course, has been in a serious crisis. So it's reminiscent of the sort of U.S. policy that we saw towards Chile in the early 1970s, when I think it's Kissinger or Nixon who famously said, And certainly, the economy of Venezuela has been screaming.
https://therealnews.com/stories/the-us-strategy-for-regime-change-in-ven...
Amy interviewed several professors and diplomats about the attempted Venezuelan coup. Here's the first of four parts (with links to the other pieces) video or text
https://www.democracynow.org/2019/1/25/how_washingtons_devastating_econo...
Some US politicians are speaking up...about three of them. Jimmy explains how anyone who goes against the empire is smeared - Tulsi, Ilhand Omar and Ro Khanna,
Glenn Greenwald discusses a emerging scandal involving President Bolsonaro's eldest son, Flavio. https://www.youtube.com/watch?v=4edeJiqY41E (15 min some text)
Of course the US doesn't just interfere in our hemisphere this is a world wide effort. What is good for US corporations is good for the world...and they better like it!
In the first installment of this multi-part series, Trump Expanding the Empire, Abby Martin debunks the notion that Trump is an anti-interventionist president, outlining his first two years of aggressive foreign policy that has expanded US wars and occupations. From the biggest military budget in history, to removing its restrictions to "bomb the hell out of" Iraq and Syria, to ramping-up brutal economic sanctions, to becoming America's 'Arms Salesman-In-Chief.'
https://www.youtube.com/watch?v=gAmpD5MvDw8 (17 min)
In Part II of our series Trump Expanding the Empire, Abby Martin addresses the surprise order from Trump that he was "ending the war" in Syria. Having drastically escalated the war in Syria and Iraq, find out what's behind the supposed troop withdrawal and the hidden facts in the policies.
https://www.youtube.com/watch?v=LQ3aatCJK0w (14 min)
The corporate media is working hard to spin this coup as the US helping the people of Venezuela. At the same time they are not reporting on Julian's inhumane treatment for informing us about the horrors of war, the CIA, and our political system.
Glenn Greenwald discusses the situation...
https://www.youtube.com/watch?v=Rz0FkOHlymI (30 min)
Alright I guess I vented enough about our colonial, imperialist country. US is the evil empire complete with storm troopers abroad and at home to quell any protests. So let's focus on healthy growth....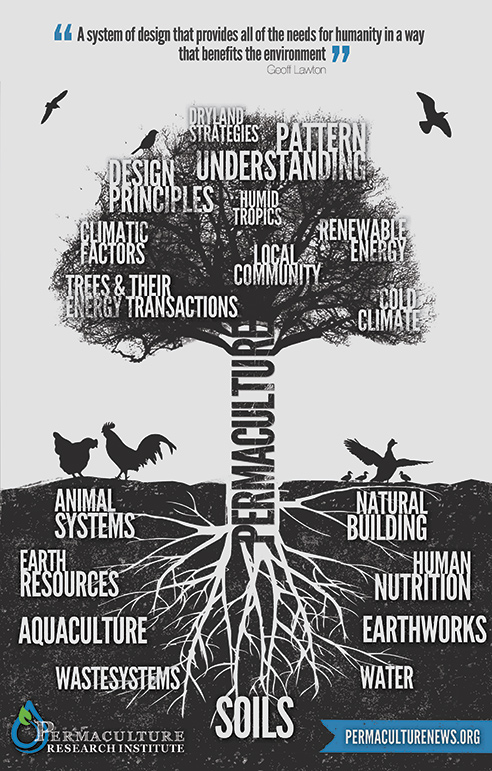 I like this story about creating a permaculture campus at UMass (9.5 min)
https://www.youtube.com/watch?v=O0XLCNAAXGo
That's the way to plant ideas, eating habits, and culture among the students, faculty and community.
Moving beyond a traditional garden to a food forest...10 tips
https://www.youtube.com/watch?v=oLTGjiYHHbI (12 min)
Here's a community food forest in Jacksonville Florida There are several videos to choose from (various lengths)
At the beginning of this essay I asked can we cure the cancerous growth of the US empire. I must admit I don't know. Venezuela placed the basis of their economic system on oil production. However imagine if they had focused on local tropical tree food production. This farm in Costa Rica gives you an idea of the variety in a tropical food forests.
https://www.youtube.com/watch?v=1e26Mc7HtkE (22 min)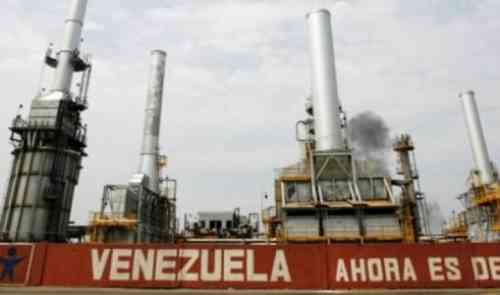 Oil is the dirty culprit in Venezuela, the middle east, and many places around the world. The very substance which is driving environmental destruction and climate chaos is the source of our conflicts. I want to leave you with Greta's comments this week in Davos...


Greta Thunberg: "Some people say that the climate crisis is something that we all have created. But that is just another convenient lie, because if everyone is guilty, then no one is to blame. And someone is to blame. Some people—some companies and some decision-makers in particular—has known exactly what priceless values they are sacrificing to continue making unimaginable amounts of money. I want to challenge those companies and those decision-makers into real and bold climate action, to set their economic goals aside and to safeguard the future living conditions for humankind. I don't believe for one second that you will rise to that challenge. But I want to ask you all the same. I ask you to prove me wrong."