Vermont flips Jeff Sessions the bird
Submitted by

gjohnsit

on Thu, 01/11/2018 - 10:51pm
Just days after AG Jeff Sessions declared war on marijuana, Vermont became the ninth state to legalize.

Defying Jeff Sessions' escalating war on weed, Vermont just took another step toward legalizing recreational marijuana — and it will be the first state to do so through its Legislature rather than a ballot initiative.
Vermont's Senate approved a bill legalizing limited adult consumption and home cultivation of marijuana Wednesday afternoon, after its House of Representatives approved the measure last week. The bill, which does not allow for retail sales, now heads to the desk of Republican Gov. Phil Scott, who has previously said he would sign it.
....The move comes on the heels of neighboring New Hampshire's own weed bill, which received preliminary approval Tuesday in the state's House of Representatives.
New Jersey is also considering legalization.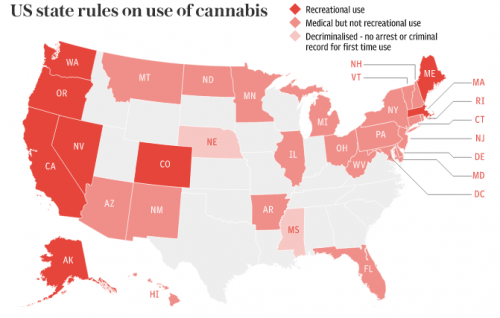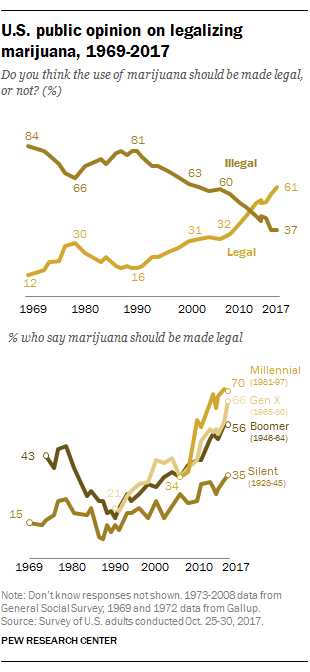 Pot is extremely popular right now, and now the Trump administration has put itself against popular opinion and state's rights.
So you can just imagine how the Democrats are loudly opposing this Trump policy, right?