Tuesday Open Thread ~ Closer to Fine
Submitted by Anja Geitz on Tue, 09/15/2020 - 3:13am
~
Darkness has a hunger that's insatiable and lightness has a call that's hard to hear
~ Indigo Girls
~
~
For the last week I have been writing about the #BobcatFire and the effects of living near the containment line of that fire here in the San Gabriel Valley. As of this writing, I am still under the threat of an evacuation order and trying my best at "normalcy" while looking out the windows at the falling ash and smoky skies that have been a constant this past week. What I didn't write about was how this emergency triggered something of a more personal nature that left me grappling with the realization that I will probably never have the kind of relationship I have always wanted with my Sister. Which both grieves me, and in a way, liberates me.
For years I have wanted to have a better relationship with my Sister, and for years I've been held at arms length. Convinced I could improve the situation if I was only a little more understanding, a little more patient, a little more compassionate, I kept trying. Any sign we were getting closer raised my hopes until the set back that followed afterwards left me feeling emotionally beaten up and disheartened. It seemed the more I tried the less I was able to penetrate the wall she had put up around herself. But she was family so I continued to hope I'd find a way through that wall.
The breaking point of that hope came last week during the evacuation warning when she told me she would be unable to able help me and then asked me not communicate with her "for awhile" because she was very anxious and had to take care of her health. I couldn't believe my ears. Here I was trying to prepare for a possible life and death emergency and the only family I had basically tells me I'm on my own? I was stunned. I was angry. I was hurt.
Eventually the anger subsided and a part of me saw things more clearly than I had before. It was not the first time my Sister had responded this way by requesting distance during difficult times. And by way of context, let me say that my Sister is not an unkind person. Less than two months ago she gifted me her 2005 Prius. When I moved out here from New York, she flew out there to help me carry the animals on the plane and then let me stay in the back house on her property. But she has also spent years dictating the terms of engagement between us and controlling the way we interact. I love her and yet I know I can't keep going back to an empty well looking for something she is unwilling or unable to give me. It saddens me, but it really has nothing to do with me. Knowing all of this allows me to finally let go, not in anger, but in love. She'll always be family and she will always be a part of my life but now I can give myself permission to interact with her on my own terms and stop trying to "fix" things between us.
So, while it might tempting to let myself go to the dark side after the battles I fought this week, I think I'd rather celebrate the wonderful friends I have who showed up for me in my hour of need, offered me sanctuary, and let me know I was not alone. I think I'd rather take pleasure in the opportunities I capitalized on this week and give thanks to the people in my life who have been supportive with their advice and help. And finally, I think I'd rather savor the accomplishment of ghostwriting my first published article and the work that will bring me. All things considered, I'm actually closer to fine than one might think.
~
Well, that about wraps things up for this week's edition.
~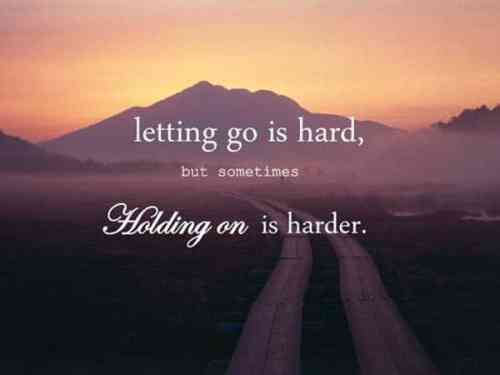 ~
What's on your mind today?