Something Old, Something New, Something Borrowed, Something Blue
Submitted by Cant Stop the M... on Wed, 05/03/2017 - 5:31am
Wild Geese
You do not have to be good.
You do not have to walk on your knees
for a hundred miles through the desert repenting.
You only have to let the soft animal of your body
love what it loves.
Tell me about despair, yours, and I will tell you mine.
Meanwhile the world goes on.
Meanwhile the sun and the clear pebbles of the rain
are moving across the landscapes,
over the prairies and the deep trees,
the mountains and the rivers.
Meanwhile the wild geese, high in the clean blue air,
are heading home again.
Whoever you are, no matter how lonely,
the world offers itself to your imagination,
calls to you like the wild geese, harsh and exciting
over and over announcing your place
in the family of things.
Mary Oliver, 1986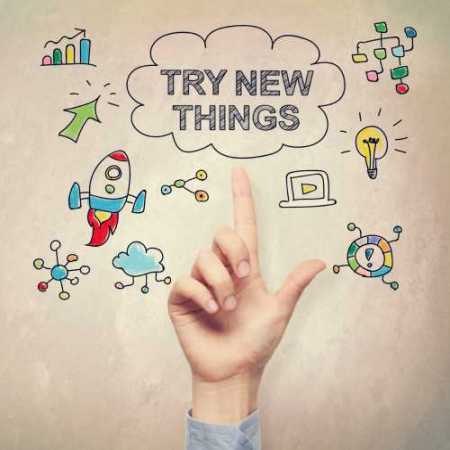 ESPN just laid off 100 people, including some famous sports commentators like former quarterback Trent Dilfer, who has the distinction of being the only Superbowl-winning quarterback to be let go by his team the season immediately following the Superbowl!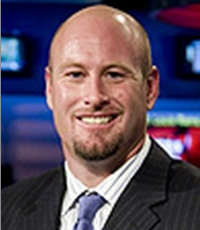 Now he, and 99 others, have been let go. Why?
Cable channels have apparently lost 5-12 million subscribers over the past few years. It's the cordcutters who are to blame, according to this article:
http://ftw.usatoday.com/2017/04/why-did-espn-lay-off-layoffs-so-many-peo...
As a sports fan, I feel the announcers and commentators are an important part of the experience of sports. Discussing sports is almost as much fun as watching them; listening to experts discuss sports is more fun than you'd think, especially since it sparks off discussions and debates with other fans. So I'm sorry this happened.
On the other hand, I think it might be a good thing that people are cutting the cord. I guess it would depend on where they're going to.
Here's something else new. As I write this, Debbie the Sane Progressive's most recent video is 15 hours old. It won't be quite as new on Wednesday, but still pretty fresh.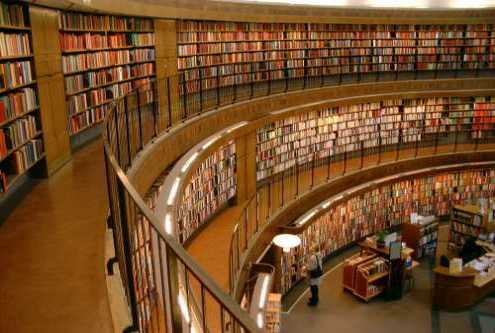 You owe it to yourself to watch this video. This is the best version...at least as far as the singer's concerned...of "The Nearness of You" I've ever heard. And I've heard the Ella Fitzgerald/Louis Armstrong version.
Look, don't get me wrong. Nothing can really beat Louis Armstrong. But Rebekah Lhey Bella's version is better than Ella Fitzgerald's. There, I said it.
Watch the video. Holy shit. Why isn't this young woman better known?
"Borrowed" isn't always gonna be about song covers, but I had a couple kickass ones saved up.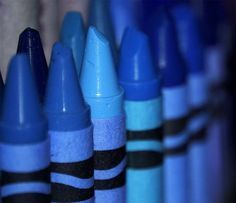 My current blue thing is the TARDIS, the Doctor's ship from Dr. Who. Its name is an acronym standing for Time And Relative Dimension In Space. It is partially organic and semi-sentient and can take one anywhere in time and space (though some places and times are harder than others).
The reason I'm thinking about the TARDIS--the consciousness of whom gets downloaded into a human being for a while in an episode called "The Doctor's Wife," written by Neil Gaiman--
Here she is, and she explains why she shouldn't be considered in the "borrowed" category.
But anyway, the reason I'm thinking about the TARDIS is that I'm on the verge of giving up on Doctor Who.
SPOILER ALERT FOR THOSE WHO HAVEN'T WATCHED THE DOCTOR WHO EPISODES (2005-)
I very much liked the ninth Doctor, loved the tenth Doctor, was completely won over by the eleventh Doctor-but with the twelfth Doctor, the darkness of the story has essentially overtaken the fun. In fact, in a rather meta moment, the twelfth Doctor has decided that fun-as he puts it, "flirting" with his companions (and through them, the viewer)--is basically over, and was always a mistake.
It's not that I can't handle a dark story, but Dr. Who has always been about not only darkness, but also about freedom, tyranny, fighting against overwhelming odds, and fun, and knocking the fun out of that equation comes perilously close to making the story not work for me. Also, they took something that should have been spectacular--Murder on the Orient Express in space--and turned it into a story about a mummy who is actually simply a way for the writers to talk about PTSD. Obviously I think PTSD should be talked about, and I think the cost of war should be too--but Dr. Who had told me that story about thirty times over the last few Doctors; in fact, it's *his* main story at this point, so it's not like I needed a Scary Death Mummy on board a space-faring Orient Express to turn into some kind of endlessly-regenerating cyborg soldier from a battle eons ago aboard a spaceship with an evil Hal-like computer (all that Orient Express stuff was just holograms, folks).
What is the point of teasing your audience like that? More to the point, what is the point of teasing your audience and then having the big reveal be something they could get from watching any Wolverine movie? To say nothing of it also being a story the writers are telling simultaneously with much more complexity, grace, and skill, about the Doctor himself! It makes me start to get this impression of the general message of the piece:
"Ha-HA! Thought we were going to have fun, did you? You're BOTH a detective-fiction fan AND a science fiction fan, eh? And you thought you were going to have a good time? Well, let me tell you, sonny Jim, there'll be no more good times for the likes of you! This is a show about war and its hideous legacies and we're not gonna let you forget it for one bleeding second! In fact, not only is the Orient Express not the Orient Express, the mummy's not a mummy! So that's one in the eye for you horror fans as well! No backtalk from you, viewer in Poughkeepsie! You say we've been telling that story all along, and why would we bring it up yet again in a much less complex and evocative way with a character that literally crumbles to dust at the end of the episode? Because that represents YOUR hopes of having fun while watching a TV show, you little Yank bastard! No more fun! You hear me! The fun was a mistake! THERE WILL BE NO MORE FUN."
OK, so that's a bit of an extreme reaction, maybe, but I dislike having more than one of my favorite genres turned demoralizing at once. Having three genres combined and then watching two of them--detective fiction and horror--get torpedoed out of the water by the writers, while the third--science fiction--limps away on impulse power, is not my favorite thing.
I do not know whether I will go back to Dr. Who or not.
So, what's up with y'all?
And by the way, good morning!