Signal Wave
Submitted by Cant Stop the M... on Tue, 06/08/2021 - 5:22am
Last week, I wrote about the assault on the left, and some asked "Why talk about left and right at all?" I thought I would answer that question before going on to the rest of my essay. Actually, the answer replaced the rest of my essay!
First, where we agree: the terms left and right are, indeed, almost unusable at present. They have been misused to the point that you can now find multiple assertions on social media that Nazism and Marxism are the same thing, because both groups use the term "socialist." Hey, Nazis even have the word "socialist" in their name, right? So they must be another part of the left. I guess World War II was a left-wing quarrel all around. All in the family.
On the other end of the spectrum, you have people who call the Stardew Valley computer game socialist merely because it portrays a kind and humane anti-corporatism.
Actually, the game is not socialist; when you win, one of the rewards is that the small local businessman gets to keep his shop open seven days a week instead of six. (Having to be on the job every day of your life is not a socialist victory. Just sayin'.)
The confusion over what the terms "right," "left," "liberal," "conservative," and "socialist" actually mean results from a multi-decade abuse of language. This abuse began as part of a systematic ongoing assault on the left by the Christian right and the neoconservative movement, and it was a favorite tool of both factions. The Christian right justified the abuse of language by saying that, as long as your faith and moral principles were in the right place, you could tell reason to go hang. Language had to submit to the ideological demands of the faithful.
For the rest of the neoconservatives, it was all about power. They knew they had no hope of dominating America without rewriting the dictionary and playing Calvinball with logic. (The chance of them successfully making rational arguments in support of their terrible policies was fairly low). In the eighties, I once came across a handbook for conservatives called "How to Drive Liberals Crazy." Its basic premise was that left-wingers rely on reason and the rules of argument; ignore reason and the rules of argument, and the left-winger will be left helpless. The tactic has worked well for forty years.
Since the neoconservative movement began, destroying the left's ability to describe itself has been a key part of its agenda. If you can't describe yourself and your beliefs pretty quickly, you will lose credibility and political support (particularly with a populace that, as its work hours increased, had decreasing amounts of attention to give to political matters). They had pretty much achieved that by the 90s, which is why more mainstream parts of left wing started teaching its advocates to make thirty-second speeches. Quick, put your values into a sound byte! That's how we'll defeat the right.
But the neoconservatives didn't stop there. They wanted not just to undermine the left's popularity, but to end the left altogether: liberals, social democratic reformers, progressive anti-corruption types, socialists, all of it. They aimed to create a political system in which they could not lose, and the only way to do that was to eradicate the left from political discourse. That was really the aim of their abuse of language: to render left-wing thought unspeakable.
They say you can't kill an idea. But actually, that's not quite true. You can get very close to killing an idea if you constantly redefine the words used by proponents of that idea. Get the public entirely confused about what the words "left," "progressive," "liberal," and "socialist" mean; ideally shift the meanings of the words whenever it suits your convenience. Without a significant counterweight provided by the educational system or the media, you will soon find that words mean whatever you want them to.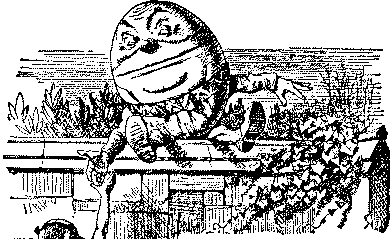 Neoconservatives needed only follow in Joe McCarthy's footsteps. McCarthyism had already removed the word "socialist" from American political discourse, except as an epithet (until 2016, "socialist" was used in American politics about the same way a scarlet "A" was used on Hester Prynne.) But that left a great deal of room for left-wing thought. Why let the left have any room? Most of the left were calling themselves "liberals" by the late eighties; why not make "liberal" a bad word too? George H.W. Bush did that quite effectively by turning his Presidential debate against Michael Dukakis into a constant repetition of "You're liberal. You're liberal. You're liberal." When Dukakis replied, somewhat desperately, "No, I'm not liberal, I'm not!" he basically helped George H.W. Bush shove liberals outside the pale, implicitly agreeing that being liberal was a disqualification for public office.
By the time Bush's son took office, being liberal was held to be almost treasonous. Disagreeing with a sitting President after a terrorist attack must mean that you side with the terrorists. The cultural shelling was so bad that when Markos Moulitsas started his website with the words "I'm a liberal and I don't apologize for it," people flocked to it, thinking they had found safe haven, and were more than willing to give Moulitsas their trust and attention—for years. When Moulitsas and others who called themselves "liberal" turned out to be right-wingers apparently tasked with managing dissidents, people started calling themselves "progressives" instead.
I was one of them. The word "progressive" had a historical meaning I liked; though the Progressive Movement in early twentieth-century America was far from perfect, they were anti-corporate and anti-corruption, and that sounded like exactly what was needed for early twenty-first-century America as well. But the same thing happened to the word "progressive" as the word "liberal." The only discernible difference was that, having the Internet to help the process along, the junking of the word happened faster. By the time Hillary Clinton called herself "a pragmatic progressive," the process was almost complete. Too many corporate establishment shitheads were calling themselves progressives, redefining what the word meant according to their convenience. So what did I do?
I changed what I called myself again, using the words "left" and "socialist." By that time, we had been given back the word "socialist" that had been taken from us some 60 years before, courtesy of the 2016 Sanders campaign. I believe extending the Overton window in that direction was the real aim of Bernie Sanders' 2016 run, not the presidential nomination. He had no reason to believe he could come within a mile of taking the nomination from Hillary Clinton (when it turned out he might actually take it from her, he was utterly unprepared to do so.) I think Sanders knew it was urgent to regain discursive ground because we were headed toward a binary choice between Hillary Clinton and Donald Trump: a choice that leaves no conceptual room for any left at all.
We are being driven out of the words we use to describe ourselves, and we have been for years. At first the Republican right identified those words with infamy; later the Democrats, in a far more effective move, took every word we used to describe ourselves and used it instead to describe corporatist fascists who happened to be members of the Democratic party, and who were not, by any stretch of the imagination, left-wing. Having lost the words "liberal" and "progressive," I guess now we're supposed to abandon the word "left" and head for the land of no labels. Unfortunately, the right got the jump on us there, too, and has established a "No Labels" non-profit organization founded by Joe Lieberman and his staffer.
https://newrepublic.com/article/152483/no-labels-corporate-shill
Like all roads leading to Rome, every political name leads to the same beliefs, politics, policies, and people.
If we simply abandon the term "left," then we erase a lot of history, including the history of repression I just described. If we continue to let ourselves be driven from one word to another, we will remain at the mercy of those driving us, and will eventually be left nameless. Names and labels exist so that other people will be able to identify you. Unable to name ourselves, we will be unable to express our political beliefs in any way likely to be understood. That is how you stop the signal: not at the moment of transmission, but at the moment of reception. The goal of both right-wing Republicans and right-wing Democrats has been to drive us out of political discourse, preferably erasing not only our presence but our history. Should we simply allow them to do it?
What are our alternatives?