The Shrinking Pie
Submitted by Hawkfish on Mon, 01/16/2017 - 5:12pm
I must say that I have lost interest in the DT food fights that are so popular these days. The man won, the Democrats and other left groups keep losing and my meatspace friends are still barking up the wrong tree. But they are all good people deep down, so instead, I have been concentrating on explaining why so many people might have been desperate enough to take a chance on Trump. Most of them seem to get it, and hopefully this will lead to better outcomes going forward.
This essay contains the argument I've been using with some success, and I think in part that is because it uses pie as the central metaphor. We all love pie, so that make the approach less threatening. It is also very visual and you can use your hands.
Comparing the economy to a pie is, of course, not original to me, but here is our pie: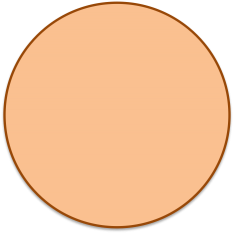 (I will be making a pumpkin pie right after this, so that is the flavour I chose. Feel free to work with your audience on this.)
Unlike a real pie, the economic pie usually grows as the population increases and we all get more productive. The annual rate at which the pie grows is called g by economists such as Thomas Picketty in his book Capital in the Twenty First Century. After a typical year, the pie will be bigger and now looks like this:
These days, g is running around 2%. Note that my pies are designed for readability, not numerical accuracy, but they are still visually correct if you wait longer than a year.
One might think from reading neoliberal new outlets like the New York Times that this is all we need for everyone to enjoy increasing material prosperity, but it leaves out the other important rate: The rate of return on investments, called r. These days, r is about 4%, which is twice as large as the growth of the economy as a whole. This means that if one is not in the class of people who own things (called the 1% around here, although it is larger than that and I will refer to them as the creditor class), the economic pie actually looks like this: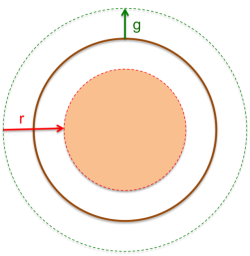 In other words, if you are not in the creditor class, the pie is actually shrinking. These effects accumulate over time, so you don't have to understand the math behind this to experience it as a soul-sucking reality. The majority of the people in this country (and - as Picketty documents - in most of the western world) are debtors, and this is their lived experience.
People naturally try to avoid pain, so they search around for explanations, but if they can't find any because the press is at best incompetent and ignorant (and at worst complicit) they start lashing out at convenient targets. Because we live in a democracy, these people can vote.
What is not well appreciated among the "educated" professional class is that the policy proposals of the Democratic party feed directly into this pain. Imagine that you have a slice of the shrinking pie:
Many proposals from the Democrats consist of policy changes that will slice the shrinking pie differently. Reparations, increased wages for women and paths to citizenship, while laudable goals, only have the practical effect of re-slicing the shrinking pie:
A woman in the rust belt might like a raise, but if it comes at the expense of her husband's salary, she hasn't really gained anything for her family. If the only way to fund TBCU's is to take money from state universities where her children can barely afford to go, then she will not support that either. This is not racism; this is not lack of feminist solidarity - It is trying to grab a chair before the music stops. The people who exploit these fears are the real enemy.
The only way to avoid this is to stop the effective shrinking of the pie by making r smaller than g: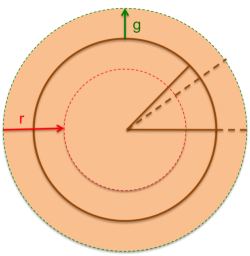 If we do this, we can just make some people's slice grow a bit more slowly while we grow other slices to compensate for historical injustices. The old liberal way to do this is through progressive income taxes. Unlike in Trump's mythical past, that was how we used to control this problem - with some success.
Moreover, I have been using a single pie here, but there are really two pies. The pie above is the income pie, but there is also a very similar wealth pie, which consists of all the surplus income that the creditor class have been accumulating over decades (and sometimes centuries). We can repurpose some of this capital through estate taxation to make the slice shrinkage even smaller for the 99%.
These policies are not new. It is no surprise that they have been opposed by the GOP for decades, but the Third Way Democrats have acquiesced to gutting these policies in order to placate their donors - who are disproportionately drawn from the 1%. The candidate who ran on a platform based on the logic behind these pie charts was... Bernie Sanders.
Sanders billed himself as a Democratic Socialist, but other ways around the problem of economic power distribution have been proposed, ranging from Syndicalism to Communism. But history teaches us that unless something is done, the outlook is quite dire. Richard Feynman famously observed that "mother nature cannot be fooled." Well, neither can mathematics.