The Saturday Evening Post
Submitted by Lookout on Sat, 09/24/2016 - 6:00pm
So I return in cyberspace, but I'm still far away across the sea. Hope all is going well with the c99 community. This is a poor excuse for the weekly watch, but it's just...
Where is the best news? Here's my favorite youtube sites: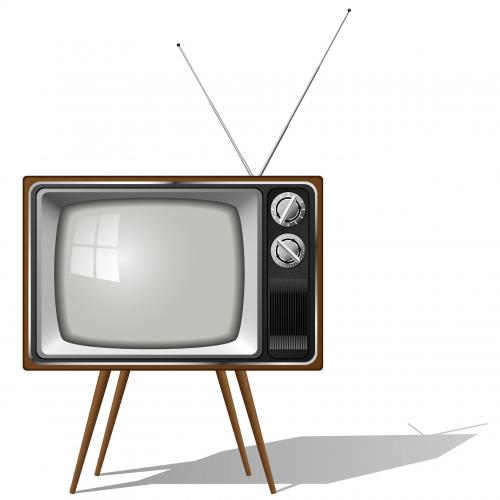 https://www.youtube.com/user/democracynow/videos
For true democracy to work, people need easy access to independent, diverse sources of news and information. But the last two decades have seen unprecedented corporate media consolidation. The U.S. media was already fairly homogeneous in the early 1980s: some fifty media conglomerates dominated all media outlets, including television, radio, newspapers, magazines, music, publishing and film. In the year 2000, just six corporations dominated the U.S. Media. In addition, corporate media outlets in the U.S. are legally responsible to their shareholders to maximize profits.
Democracy Now! is funded entirely through contributions from listeners, viewers, and foundations. We do not accept advertisers, corporate underwriting, or government funding. This allows us to maintain our independence.
https://www.youtube.com/user/TheRealNews/videos
The Real News (TRNN) is a nonprofit, viewer-supported daily video-news and documentary service. TRNN launched in 2007 by Paul Jay, who serves as the network's CEO and senior editor. TRNN describes itself as a news source "focused on providing independent and uncompromising journalism."
The Real News Network uses internet broadcasting, but it has contracts with satellite and cable television channels which it intends to use for broadcast once it reaches its sustainability goal. It is available on Roku. The Real News has offices in Baltimore and Toronto. The Real News Network works with the Political Economy Research Institute (PERI) at University of Massachusetts Amherst to produce interviews and debates.
From their website mission statement:
"The question we settle in an election is not whether elites shall rule, but which elite shall rule," said conservative pundit George Will on ABC's This Week.
That's why we need daily television news that reports with ordinary people's interests in mind. The Real News is such a network; it's the missing link in the global media landscape.
The Real News Network (TRNN) is a non-profit, viewer-supported daily video-news and documentary service. We don't accept advertising, and we don't accept government or corporate funding. TRNN is sustained by viewer donations and earned revenue.
Since 2007, we have produced more than 7,000 stories that have been viewed more than 100 million times. The next phase of development is the move to television. We will compete with cable news for an audience in the millions.
https://www.youtube.com/user/telesurenglish/videos
La Nueva Televisora del Sur (teleSUR, English: The New Television Station of the South) is multi-state funded, pan–Latin American terrestrial and satellite television network sponsored by the governments of Venezuela, Cuba, Ecuador, Nicaragua, Uruguay, and Bolivia that is headquartered in Caracas, Venezuela. TeleSUR was launched with the objective of providing information to promote the integration of Latin America.
The founder of teleSUR was Aram Aharonian, a journalist and scholar who left Uruguay due to right-wing pressure. Aharonian stated that the idea of teleSUR was "to see ourselves as we truly were", stating that he sought more diversity in the media.
The proposed alternative Latin American television network that would become teleSUR took shape on January 24, 2005, as part of the projects approved in a council of ministers of the Venezuelan government. According to The Boston Globe, Venezuelan president Hugo Chávez, whom they described as a "media savvy, forward-thinking propagandist," was able to fund 70% of teleSUR's functions while also providing broadcasting facilities, with other leftist governments supporting the network as well, advertising it "as a Latin socialist answer to CNN." teleSUR began broadcasting on a limited, four-hour schedule on July 24, 2005, on the 222nd birthday of Latin American leader Simón Bolívar. The network began full-time broadcasts on October 31, 2005.
https://www.youtube.com/user/RussiaToday/videos
RT America is a TV channel that is based in Washington, D.C. RT America is part of the RT network, which is a global multilingual television news network that is based in Moscow, Russia. RT is an autonomous non-profit organization. According to RT, the network's feed is carried by 22 satellites and over 230 operators, which provides a distribution reach to about 700 million households in more than 100 countries, and that RT America is available to 85 million households throughout the United States. In 2013, RT became the first television news channel to reach 1 billion views on YouTube. In 2014 its main (English) channel was reported have 1.4 million subscribers. RT carries Ed Schultz, Thom Hartmann, Lee Camp, Chris Hedges, and others.
https://www.youtube.com/user/TheYoungTurks/videos
The Young Turks (TYT) is an American political commentary web series hosted by Cenk Uygur and Ana Kasparian. Its stance is liberal/progressive/left-wing. It began as a radio program in 2002 on Sirius Satellite Radio and later on Air America, before airing in 2005 on YouTube and later on Roku and Hulu. It has also spawned a multi-channel network of associated web series known as the TYT Network.
Issues that the show focuses on include the influence of money in politics, drug policy, social security, the privatization of public services, climate change, the influence of religion, abortion and reproductive rights, and sexual morality.
According to The Guardian The Young Turks is the first daily streaming online talk show, having started in that format in 2006.[4] During the 2008 elections, the show developed close ties to Brave New Films. Another excellent collection of news videos: https://www.youtube.com/user/bravenewfilms
https://www.youtube.com/user/TYTComedy/videos (Jimmy Dore)
Jimmy hosted the podcast Comedy And Everything Else with his wife Stefane Zamorano and previously with Todd Glass, who departed from the show in late 2009. In June 2009 he began producing The Jimmy Dore Show, a weekly one-hour comedic look at the news, which originates at KPFK 90.7 FM Los Angeles, airs nationally on the Pacifica Radio Network and online on TYT Network. Dore appeared a frequent guest host on Current TV's political commentary show The Young Turks with Cenk Uygur. He now appears on the web series The Young Turks.
In 2014, Dore authored his first book, Your Country Is Just Not That Into You, published by Running Press. His latest comedy special, Sentenced to Live, was released on October 6, 2015. It was produced by Comedy Dynamics. Much of his recent material is focused on the corporate news media, social criticism, and modern politics. Dore currently lives in Pasadena, California.
https://www.youtube.com/user/redactedtonight/videos (Lee Camp)
Camp is the host, creator, and head writer of the weekly comedy news show Redacted Tonight with Lee Camp. It airs every Friday at 8pm EST on RT. Camp was a staff writer for the 2009 TV comedy Inside the Cinema. He is featured on the new Showtime show The Green Room with Paul Provenza. Camp is a supporter of Occupy Wall Street and has recently collaborated with Peter Joseph, the Zeitgeist movement founder - and his new series Culture in Decline.
He started writing comedy when he was 14, then got his humor columns printed in the high school literary magazine. Upon arriving at the University of VA, he won a competition to become the humor columnist for the school newspaper "The Cavalier Daily". Camp then wrote a weekly humor column for all four years he attended the university. He began performing stand-up comedy on his 19th birthday at an open-mic . He performed regularly throughout the rest of his time at UVA, opening for Jimmy Fallon, Darrell Hammond, Lewis Black, and Tracy Morgan when they came to do shows at the university. In his final year of college, Camp self-published a book of his humor columns entitled "Neither Sophisticated Nor Intelligent". Upon graduation he moved to New York City.
https://www.youtube.com/channel/UCNPXLOZRCORjQiQl_sELbpw/videos (Jill Stein boosters)
https://www.youtube.com/channel/UCo-r5Q-5TWB43oLI8eZ6euA/videos (climate change)
https://www.youtube.com/user/ouramazingspace/videos (fun space videos)
So no matter if you use these sites or not....what are the big stories this week?
I've been looking into much older stories the last week or so. Here's some stories from a few thousand years ago. What do they say to you?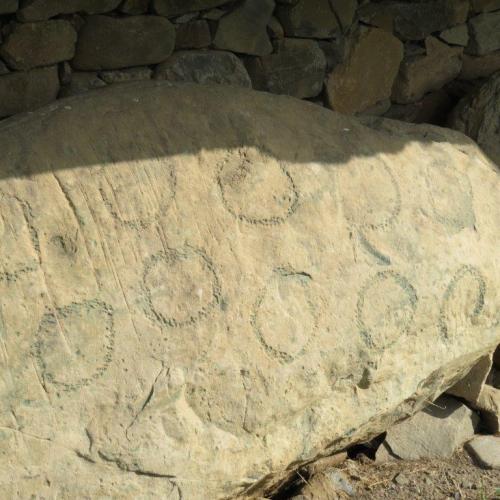 Somehow these messages seem more relevant than today's news.
All the best to all of you from far across the sea!