Outside the Asylum
Submitted by Cant Stop the M... on Wed, 12/16/2020 - 5:24am

How do we live and make our way through this morass of propaganda that we once called a culture?
Once upon a time, we could avoid propaganda merely by refusing to imbibe conservative news. Don't watch Fox News and don't read the Pittsburgh Tribune-Review. Turn the radio to a different channel when Rush Limbaugh comes on, and never believe a word George W. Bush says, no matter how many people make sneak attacks on our cities. There! You're good to go.
That's how it used to be. Now we can't avoid right-wing propaganda even if we watch no television at all. Many of those who once stood with us against George W. Bush have a depressing tendency to repeat the ugly messaging of right-wing corporate news--and there is no corporate news any longer that is not right-wing. Of course, one can avoid this reality by changing the definition of "right-wing," which has been one of the goals of both the Obama presidency and the last two election cycles, and is one of the primary purposes, now, of the Democratic party itself.
Move those goalposts! If you rewrite the dictionary, all sorts of things are possible.
For those of us who aren't inclined to rewrite the dictionary, it's obvious that left-wing beliefs and policy positions have been effectively purged from most corners of the public square (as has reason itself--but we'll get to that). The opposition to bigotry is all that's left of what once was a full-fledged system of thought both philosophical and political. Publicly expressed dislike of bigots is offered up to us as some kind of proof that there is still a left in the United States, in much the same way that the Paris Accords are being offered as some kind of proof that the powerful have an interest in preventing climate change from ending human civilization.
Neither the liberal opposition to bigotry nor the Paris Accords even begins to grapple with the problems that they purport to be fighting--indeed, the "anti-racism" bruited about over the past five to ten years has been tailor-made to protect the delicate sensibilities of the ruling elites, most of whom are white, even in the current Obama era. That's why prison reform is off the menu, but it's vitally important to minutely scrutinize Tweets and YouTube videos for racism. That's why the Democrats can put Michael Bloomberg on the stage at their convention while waving Black Lives Matter signs. And it's why, when John Lewis asked President Obama to send the National Guard to Ferguson, MO, he brought some "young activists" from Ferguson to D.C. for a photo-op instead. When they rewrote the dictionary, they made sure to get to the letter "r." The word "racism" needed a major overhaul. The elites didn't want a Malcolm-X-sized, or even a Dr. King-sized pea beneath their stack of fifteen mattresses.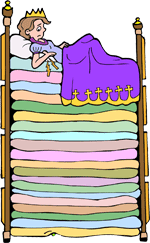 Unfortunately, it's not just obviously corporate news that slings this ideological hash; there are plenty of so-called "independent" YouTube-based political commentators who do the same. So it's not surprising, I guess, when someone I trust tells me that Juan Guaido should be president of Venezuela, if only the nasty corrupt Venezuelan legislature hadn't prevented him from becoming President by calling off the election.
But those people are, at least, basically innocent. They don't know that they're passing poisoned soup down the table. That, in some ways, makes it worse, because it hurts. You don't have to give a damn if Rahm Emmanuel spews poison. He knows he's doing it, and he likes it. It's upsetting when it comes from someone who wants to do good in the world--who thinks that they are doing good by believing in, and transmitting, right-wing garbage. They think they're doing the opposite, because they've gotten their definitions from the revised dictionary.
When shit gets real, though, is when you encounter deliberate attacks: bullying and character assassination. Most of us have had that experience, and it's for that reason that I'm bringing up Daily Kos in this OT. For some time, I've felt that talking about the Big Orange was unproductive, and, indeed, played into their hands. But enough time has passed that I think it's a good time to assess what happens to the inside of our heads when we get treated like that. Because we're all taking a certain amount of damage all the time, just by existing in the middle of this ugliness, and rather than simply sucking it up in the usual American fashion and letting it pile up inside, perhaps we should share our experiences. It's possible that there could be some healing in that kind of exchange.
So I'm going to share a story. This is, actually, *the* story: the reason I left Daily Kos, long before the Ides of March. I'll ask your forgiveness ahead of time for the lost details--I'm having a hard time remembering the name of the woman primarily involved.
Long, long ago, before #MeToo or #BelieveAllWomen, there was a Twitter movement called #YesEveryWoman. It was largely ignored by the media outlets and politicians who would later hawk #MeToo and #BelieveAllWomen like snake oil salesmen. Probably that was because it was real. Basically, the woman who started the thread made the point that every woman had experienced some kind of violence or disrespect because of being a woman. A flood of stories followed, and the hashtag became famous, and, of course, incurred reactionary anger and attacks along the way.
In this context, a woman called Trish or Tricia (I think?) posted a diary on DailyKos, telling the story of her rape. In the comments, a young man whose handle began with Z, started making off-color jokes. Trish told him he was making her uncomfortable, and asked him to stop. He kept on. Trish then accused him, not unnaturally, of engaging in the same kind of sexism that #YesAllWomen was objecting to in the first place--and all hell broke loose.
People poured into this woman's diary--to defend the man. Now, I have no idea whether Z. really was aiming to hurt Trish, or whether he was just clueless and a bit selfish. Sometimes I think the whole thing was a set-up, because of the way people swarmed the woman's diary. But for me, the worst point was when Denise Oliver Velez accused the woman of having made up the story and posted it in order to lure the man into a position where he could be accused.
Now, I'm guessing many of you remember Denise Oliver Velez. She was a powerful voice on DKos. She purported to be a black woman ardently devoted to civil rights and the ending of bigotry. Given who she claimed to be, she was the last person who should have made such a horrendous accusation. But there she was. And the princess-and-the-pea administration of DailyKos, all the way up to Markos himself, just sat there and let her do it. Let all of them do it.
My family found me sitting at the table in the basement in front of my laptop, with tears running down my face, staring numbly into space. "You're dissociating," they said. "It's time for you to get off that damned website."
They were right, and I did. It was many years ago, and obviously, I'm fine. But I've still got tears in my eyes as I write this. What was the damage done? I don't think it's much, because this was just obvious brutality, rather than the much more poisonous lies, denial and irrationality that we get fed on a daily basis (those screw me up much more).
What are your stories? How have you been hurt by propaganda? Please share what you're comfortable sharing. And obviously, these needn't be stories from Daily Kos. What has been hurting you? What are the legacies of those hurts?