Open Thread 10 FEB 21
Submitted by QMS on Wed, 02/10/2021 - 3:00am
~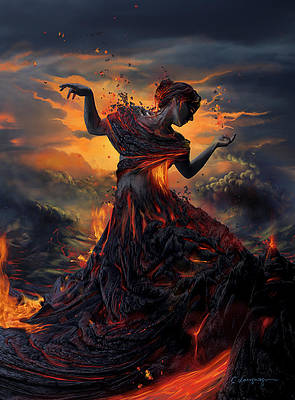 ~
"The past is always tense, the future perfect."
Zadie Smith
~
Good morning and welcome to your Wednesday edition of the C99 open thread.
A safe haven to post whatever is on your mind.
~
Todays element is fire. Have already touched on Wood and Water in previous posts.
metal (金), wood (木), water (水), fire (火), and earth (土)
~
In Traditional Chinese Medicine --
We'll take the Fire Element as an example to clarify how the Five Elements may work in relation to a person. In TCM, a person is considered of a certain Element type, that is, one type that is dominant. Note that the other elements always work in a person also.

As for the organs the Fire Element is connected to the Heart and Small Intestine, as for the Season it's the Summer, the Weather is Hot or Warm, the Direction is South, the Emotion is Joy, Intimacy and Connection, the Color is Red, Tastes are Bitter and Burned, Sound is Laughing, the Sense organ and Sensation is the Tongue and Taste, the Body Tissues are the Vessels.
~
Chinese New Year for the year 2021 is celebrated/ observed on Friday, February 12. This year the animal sign is the Ox.
Chinese New Year is the first day of the New Year in the Chinese lunisolar calendar (Chinese traditional calendar). It is also known as the Lunar New Year or the Spring Festival. The first day of the festival begins on the New Moon sometime each year between January 21st and February 20th. The holiday/festival lasts 16 days from New Year's Eve to the 15th day of the New Year which also happens to be the Lantern Festival.
The Metal Ox year will present its own challenges but just like the Ox itself, it will be a year of hard work, determination and building – or rather, rebuilding. After the chaotic moments of the Rat year, the Ox year will be about rebuilding things to make way for something better.
~
~
~
Credits:
Elements - Fire Photo -- Cassiopeia Art
Fire Quote - https://www.traditionalbodywork.com/the-five-elements-theory-in-chinese-...
Chinese New Year - https://www.calendardate.com/chinese_new_year_2021.htm
Year of the Ox - https://astrologyanswers.com/article/chinese-zodiac-ox-year/
~
The stage is set, curtain is rising, You're on!
Namaste