At the Movies--Was My Great-Grandfather a Revolutionary? Part One.
Submitted by Cant Stop the M... on Wed, 03/29/2017 - 5:15am
An open thread review of current political movies!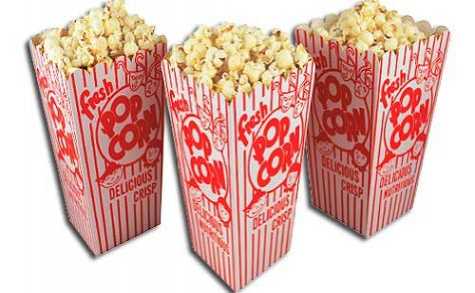 As you can see, I've changed the Open Thread a bit. I've decided to focus on movies with overtly political themes. I'm going to mostly focus on current movies, but when there are none, I'm going to dig around in Netflix and Amazon Prime to see if I can find some great old political movie that I can share.
I'll be giving y'all a review, and rating the movies on a scale of 1 to 5 Savios.

A no-Savio movie is working for the machine: destructive to truth, human rights, or continued life on this planet. A five-Savio movie is indispensable to anyone fighting the machine.
If anybody has a movie they want me to bring to the attention of the community, please send me a private message and I'll review it.
I couldn't find a current political movie this week, so I dove into a political documentary that's been hanging out in my Netflix queue: The Cuba Libre Story.

It's a good thing they put Che on the movie poster, or people wouldn't know if they were going to get history or mixology.
This is actually not a movie, but a miniseries with eight episodes. The first episode covers basically from Columbus to the first Cuban president, Tomas Estrada Palma. It gives basic, introductory history which is, surprisingly, not awful: it has some standard American assumptions, but doesn't display the horrible levels of propaganda I often expect to find on this topic. In fact, the filmmaker interviewed people from Cuba, the US, Germany, Switzerland, Spain and France. I think a genuine attempt was being made to not reduce the history to axe-grinding on either side. And, basic though it was, I actually learned a lot, including something that made me question my own family history.
What's fascinating about Cuba is that this country, which symbolizes revolution to inhabitants of the United States, was originally the most anti-revolutionary nation you can imagine; in fact, it combines within itself, and displays, in horribly blatant fashion, all the things which the left hates: colonialism, genocide, capitalism, slavery, and monocultural agriculture. Perhaps it's not an unmixed blessing to be the first place Christopher Columbus set foot in this hemisphere.
But of course it didn't start that way. Humans have lived in Cuba for at least 4,000 years. Indigenous Cubans were the first humans to raise and smoke tobacco. They lived in caves and palm huts, and farmed and fished.
And then one day they met an Italian merchant. The Italian merchant was glad to see them, because he had found no gold or spices so far on his trek, and had to have something to show his benefactors back home. "These people would make good slaves," he noted in his diary.
Why is it never decent people who make treks into unknown hemispheres?
You can guess how the story goes. Columbus brought some of the Cubans back with him (he called them Indians, of course.) He said:
THESE PEOPLE WOULD MAKE GOOD SLAVES!
Oddly, the story diverts here from its accustomed path; apparently Ferdinand and Isabella said NO SLAVES! I find that really odd, and one of the few things in the documentary that was hard to believe. Since when did the Spanish colonies not use slavery? The documentary says that, well, the boys just ignored what their monarchs said once their ships were out of sight of Europe. And I guess we're supposed to think that Ferdinand and Isabella either never knew or pretended not to. Either way, they told Columbus to go back and conquer the islands.
The Europeans had a lot of advanced arms. The natives had none. The Europeans had horrendous diseases. The natives got sick. About 90% of them died in the first few years after contact. Before dying, they introduced the Europeans to tobacco. (Apparently they also introduced the Europeans to syphilis, which is a bit of karma if I ever saw one.)
Under the pressure of European culture, or perhaps I should say imperialistic capitalism, tobacco turned from something the people smoked to make them feel good into the island's primary colonial cash crop. Tobacco is apparently a very labor-intensive crop, in that the plant requires a great deal of attention and care. In order for tobacco to produce the right profit margins for the colonists, incredibly cheap labor was essential.
And the Spaniards said THESE PEOPLE WOULD MAKE GOOD SLAVES!


Unfortunately for them--or maybe fortunately--they also became dead slaves very quickly, making the Spanish look around for a substitute population they could enslave. So they kidnapped or bought Africans and enslaved them instead. Eventually 2 million African slaves were brought to Cuba (not to the New World; that figure is more like 12 million).
Here is where the story gets horribly fascinating, because the history of Cuba becomes intertwined with that of its sister, Haiti. I'm starting to get the feeling in middle age that I was not taught enough when I was young about the Haitian slave rebellion, which was barely mentioned in my history classes, when in fact it could be said to have ignited the abolition movement worldwide.
I guess American public schools don't want to give anyone the idea that slaves rising up against their masters and killing them all with machetes and ending the entire global sugar trade for a few years is a possible event. Much less that those former slaves could then get together with other dispossessed people and found a non-slave state.
For those who don't know, the Haitian slaves, who outnumbered their masters by 432 thousand to 32 thousand, overthrew them in 1791 and burned the sugar mills, temporarily ending the global sugar trade.

I would love to be able to say that this inspired the Cuban slaves and poor whites to rise up in a similar populist rebellion. But although so many slaves lived in Cuba that 60% of the present-day population of Cuba has ancestry among them, there were not enough of them to accomplish what happened in Haiti. What happened instead is the reason I say that, until the Castro revolution, Cuba was closer to being the most anti-revolutionary part of Latin America. Instead of noticing the upsurge of liberty in their neighbor, what Cubans noticed was a giant hole in global trade. No more colonial Haiti meant no more sugar trade.
So Cuba decided to become the sugar trade.
As with tobacco, sugar required a large, incredibly cheap source of labor to create commensurately immense profits.
You see where this is going.
The Cubans said: THESE PEOPLE MAKE GOOD SLAVES!
Cubans invited the former Haitian plantation owners to bring their money and expertise to Cuba, where there were plenty of slaves. By the mid-nineteenth century, Cuba had become the global sugar trade.
Because of this, for roughly a hundred years after Haiti's slave rebellion, a large number of Cubans, especially the upper and merchant classes in Havana and western Cuba, clung to Spanish colonialism like a babe to its mother. (I wonder if my family were among them? Since their name was Gomez, it's not particularly easy to trace where their plantation was, east or west, which is more important than you might think). As the world turned more and more against slavery, at least its most legal and obvious forms, Cuba's only hope of preserving slavery--and thus, the huge profits of the sugar trade--was the Spanish military. As soon as that was withdrawn, other powers, like England, would move in and end slavery in Cuba, and with it the massive wealth of the Cuban 1%. In addition, Spain itself, which had been an increasingly teetering empire, was propping up its economy on that sugar trade.
So like I said: imperialism, slavery, genocide, capitalism, and monocultural agriculture, all wound together in a tight regressive cocoon. And my mother's mother's mother's family somewhere in the middle of that cocoon.
Cuba burst the cocoon in stages. Or, perhaps, the most accurate thing to say is "Third time's the charm." I was fascinated by the fact that Cuba's first two attempts at revolution were very much like our own revolution; middle-class merchants and property owners and upper-class plantation owners and intellectuals, all of them irritated economically and some of them irritated ideologically, with European colonialism. I'd expected something more like a delayed version of Haiti's slave rebellion. But Cuba's first revolution actually started among eastern plantation owners (you see why I'm curious about where the Gomez family lived). Carlos Manuel de Cespedes, a name I'd never heard before yesterday (really, history is taught pretty abominably here, even with the countless number of well-intentioned overworked teachers who could probably do a better job if they were given the conditions to do so), was an eastern plantation owner who freed his slaves and declared Cuban independence in 1868.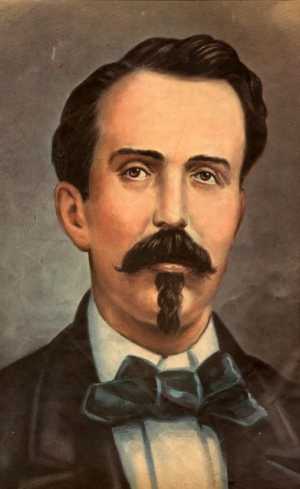 Most people think Cespedes did this cynically, in that, if he freed his slaves, while the Spaniards continued to support slavery, he would create an immediate army. Still, in my view, it's the best thing that happened in Cuba since Columbus set foot there, and I'm not inclined to be overcritical. What's amazing about Cespedes and the Ten Years' War is that he was vastly outnumbered by the Spanish, his troops were unskilled in warfare, and they were often using machetes against the Spaniards' guns--yet they kept winning. They took most of Eastern Cuba. (My great-grandfather wasn't there yet; he was still a boy in Asturias across the sea. But I do wonder where my great-grandmother's family stood). Things got so bad for the Spaniards that they had to draft large numbers of western Cubans to fight against the eastern revolutionaries, turning the uprising into a Civil War. (I'm betting my great-grandmother's family was on the wrong side of all this, as they would hardly have accepted a Spanish soldier as their daughter's fiance a generation later if they were against colonialism. But I can't be sure.)
The Spanish thought they would be smart, and simply cede the eastern half of Cuba to the rebels. There was nothing there they wanted anyway. So they tried to divide the island in half with barricades and entrenched forces.
The revolutionaries just busted through them.
To give some perspective here, the war started with 7,000 Spanish soldiers and 30,000 Cuban volunteers on the colonial side--against 12,000 revolutionaries, many of them freed slaves fighting with machetes. Spain reinforced those troops with 33,000 more Spaniards. And Cespedes kept winning.
I guess when people think they're fighting for their freedom and families they fight harder than when they think they're fighting for the right of Spain to hold onto an island in the Caribbean.
However, eventually Cespedes was killed, along with 100,000 other people in that war--and when he died, his movement crumbled. Spain, a little shaken by how badly they did, agreed to some reforms, which they only enforced half-heartedly at best. Thousands of the surviving rebels emigrated to the US, in an odd reverse echo of what happened in the 1950s. One of them was the poet and journalist Jose Marti, also called El Maestro for his teaching of Afro-Cubans to read and write. He brought together a Cuban revolutionary movement in exile (I have a horrible feeling that this is what the Cuban exiles of the fifties, if any are still alive, think they've been doing in the US for the past seventy years: propagandizing the American empire to back an ethical revolution against bad people, like Jose Marti did. Perhaps the fact that Cespedes' revolution was led by plantation owners makes it easier for them to make the mistake.)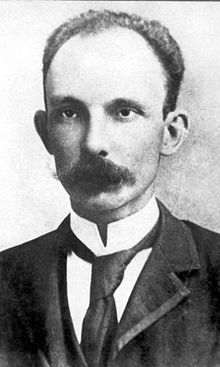 I know Marti looks a bit solemn and dorky, as is often the way with mid-nineteenth century men of European extraction, no matter where they're from. But I think of him as a true visionary, passionately motivated by his ethics. And he was largely responsible for convincing people to mount the Cuban War for Independence.
He is still inspiring people today.
Sadly, he had no military experience. In 1895 he charged the Spanish lines at the Battle of Dos Rios and was killed. Most people think he did it on purpose, though some think it was his inexperience in battle that led to him making a stupid mistake.
(By this time my great-grandfather must have been in Cuba. And the Americans were about to show up...)
I Have a White Rose to Tend (Verse XXXIX)
I have a white rose to tend
In July as in January;
I give it to the true friend
Who offers his frank hand to me.
And for the cruel one whose blows
Break the heart by which I live,
Thistle nor thorn do I give:
For him, too, I have a white rose.
CULTIVO UNA ROSA BLANCA... (Verso XXXIX)

Cultivo una rosa blanca,
En julio como en enero,
Para el amigo sincero
Que me da su mano franca.
Y para el cruel que me arranca
El corazón con que vivo,
Cardo ni oruga cultivo:
Cultivo la rosa blanca.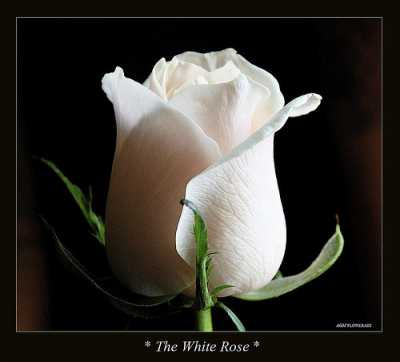 Part II next week!