Kissing Gargoyles
Submitted by

QMS

on Tue, 11/21/2017 - 5:00am
>

Greetings to the C99P community. Welcome to the Tuesday edition of "Open Threads for Open Minds", where off-topic is on target. This is a place to park your thoughts and observations, political and otherwise, in a friendly environment. Witticism and gallows humor encouraged.

There is something about those scary figures on the upper reaches of buildings which brings to mind the current pickle we are in. Although gargoyles have an architectural purpose (to drain rain water away from the facade of the structure), they are also imparted with magical qualities to chase away evil spirits.
Gray Eminence
a person who wields unofficial power, esp. through another person and often surreptitiously or privately.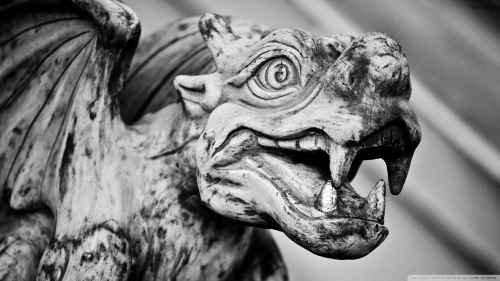 The writing is on the wall. Unelected rulers making a mockery of our democracy. Resistance and demonstrations prosecuted as felonies. Unabated imperialism draining our resources. So, when I see the uglies on the cornerstones, I think of the need to fight the evils. Think kissing a gargoyle would help?
Surely if we do not blush for such absurdities, we should at least regret what we have spent on them.
Give it your best shot!